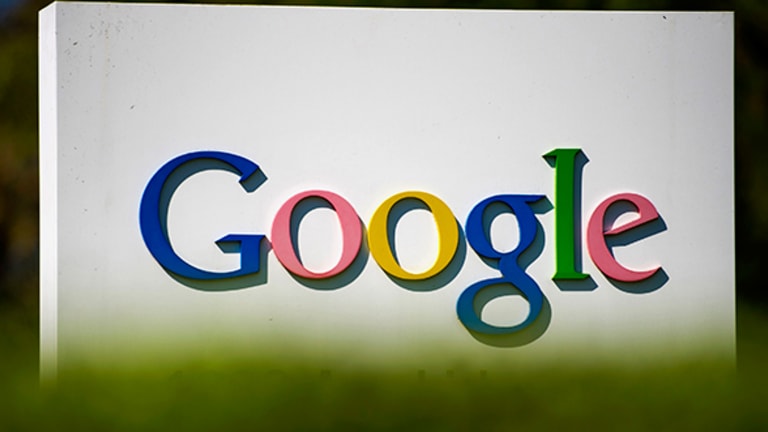 Google and Facebook May Find Life Difficult as Europe Moves Toward a Single Digital Market
How will the European Commission's new Single Digital Market strategy affect the bottom lines of American tech companies, which dominate the European Internet ecosystem?
NEW YORK (TheStreet) -- Unveiled on Wednesday, the European Commission's Single Digital Market strategy is supposed to help create a unified market for technology services and products in Europe by simplifying regulations.
But it could also hinder the growth and bottom lines of U.S. technology companies such as Google (GOOG) - Get Alphabet Inc. Class C Report and Facebook (FB) - Get Meta Platforms Inc. Class A Report.
Must Read:
Warren Buffett's 7 Secrets to Dividend Investing Revealed
"This is the European Commission using regulation to take shots at American companies," said Daniel Castro, vice president at Information Technology and Innovation Foundation, a Washington-based public policy think tank.
According to Castro, the European Commission is applying old solutions (more regulations) to solve new problems related to technology. "This is a backward way of looking at problems," he says.
With 19.2% of the world's total Internet users and approximately 70% penetration rates for its total population, the European market is a large and lucrative one for technology companies.
But an assortment of regulations and copyright laws has also made it a relatively difficult and differentiated one for local businesses.
For example, geo-blocking, or the practice of barring content between member states due to copyright issues, limits growth and revenue-earning potential for local Web sites.
Similarly, local telecommunications companies have to abide with multiple regulations that over-the-top messaging services, such as Facebook's WhatsApp, bypass. 
The EU's latest strategy document provides a uniform set of policy frameworks across member states.
"Creating a Digital Single Market will have a direct impact on employment and economic growth for the EU from manufacturing and retail consumers to health and public services," said Mark Skilton, a management professor at Warwick Business School.
At the same time, however, the regulations also provide the European Commission with the tools to restrict U.S. technology companies, which dominate the Internet ecosystem.
In its strategy document, the European Commission stated that it would analyze the role of online platforms (such as search engines, social media and app stores) in the new market and review its privacy directives to ensure that dominant online platforms do not abuse their powers.
The operations of U.S. technology companies such as Google, Facebook and Amazon (AMZN) - Get Amazon.com, Inc. Report could be affected by these initiatives. These companies use consumer data (in the form of targeted advertising or recommendation engines) to power their services.
According to Castro, the proposed scrutiny of privacy rules could end up creating a two-tier market in Europe, with one set of rules for local firms and another for external competitors. He said the the EU's actions amount to creating a "digital European fortress," which does not "allow European data outside Europe."
In the short term, the move could have serious economic consequences for American companies.
It is still early to put a specific number on the monetary impact of such regulations. Estimating that impact is complex and takes into account the EU market's attractiveness to tech companies and potential losses from increased regulations.
The EU's prolonged recession has already made it a less attractive market for U.S. tech companies, whose operations span multiple states within the region and who are exempt from the phalanx of regulations imposed on local companies and start-ups.
Companies with a significant presence in Asia, such as Apple (AAPL) - Get Apple Inc. Report and Facebook, have shifted gears to focus on growth there. 
For example, China surpassed Europe as Apple's second-biggest market in this year's first quarter. After reporting another record quarter of sales, the Cupertino, Calif.-based company's CEO, Tim Cook, predicted that China would be its largest market. Similarly, Facebook is also seeing much faster growth in Asian markets compared with Europe.
Google, which doesn't earn much revenue from China, will be most seriously affected by the changes. The company is embroiled in a European antitrust investigation. It has also faced significant criticism from European publishers and news agencies for its practice of lifting content from their Web sites for its search results.
Over the years, the company has paid penalties and set up funds for news publishers. Google recently set up a $165 million fund for the publishing industry in Europe.
But that amount is peanuts when you consider the Mountain View, Calif.-based company's revenue was $17.3 billion in its first quarter this year. Nearly half of that revenue, or a bit more than $8 billion, came from a region that includes mainland Europe and Asia. 
"It really depends on whether it (the amount paid) is a pittance or whether there is a more serious restructuring of the Internet economy through regulation," said Castro.
He said certain sectors will be hurt more than others. He identified cloud computing, where American tech companies Amazon, Microsoft, and Google are the top three players, and mobile platforms, where Apple and Samsung (SSNLF)  dominate, as areas where European companies lag their American counterparts.
"It (the regulations) would shake things up a bit," he said.
This article is commentary by an independent contributor. At the time of publication, the author held no positions in the stocks mentioned.