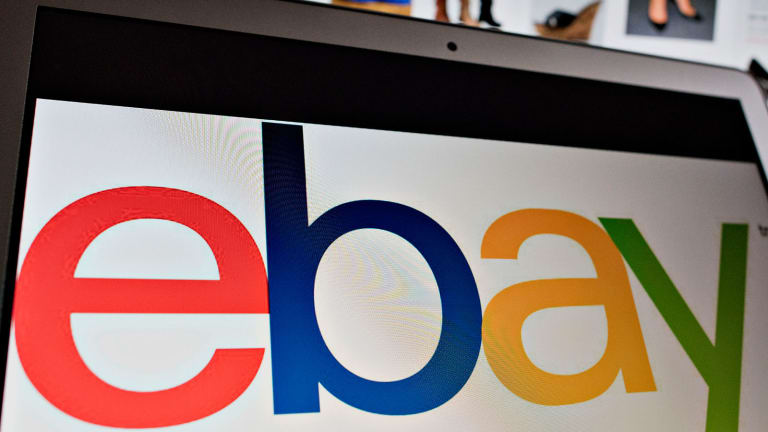 Goldman Sachs Drops eBay From Its Conviction Buy List
But the firm maintains its buy rating on the stock and increases its price target.
Goldman Sachs removed eBay (EBAY) - Get Free Report from its conviction buy list on Wednesday morning, saying the e-commerce company has less upside than the other companies on the list.
But Goldman still maintains a buy rating for the company and upgraded its price target to $33 from $30. eBay currently trades at about $29 and shares are up 23% for the year.
eBay had been on Goldman's conviction list since December 14, 2011, but as Goldman analysts explained in a note Wednesday morning, "we now see 14% upside [for eBay] vs. 31% average for our Buy-rated names." Goldman's conviction list pinpoints stocks with higher return potential. The list currently includes companies such as Apple (AAPL) - Get Free Report , Medtronic (MDT) - Get Free Report , and Oracle (ORCL) - Get Free Report .
Goldman is still convinced that eBay has growth potential, just maybe not as much as other companies.
The analysts pointed to eBay's progress in technology and structured data as ways to improve the customer experience and conversion rates. They also noted that eBay's non-core classifieds and StubHub businesses have been performing well, too.
Last month the San Jose-based company reported earnings of 43 cents per share on revenue of $2.1 billion, meeting analysts' expectations for revenue and beating their expectations of 40 cents per share in earnings, according to Thomson Reuters estimates. Revenue was up 5% over the last quarter on a currency neutral basis. That growth was fueled in part by StubHub's strong numbers.
"With a more focused strategy after the PayPal separation, renewed investment in technology and marketing to support Marketplaces, and ongoing capital returns fueled by $2 billion+ in free cash flow each year, we believe the risk/reward in owning eBay remains favorable and remain Buy-rated," Goldman's analysts wrote.