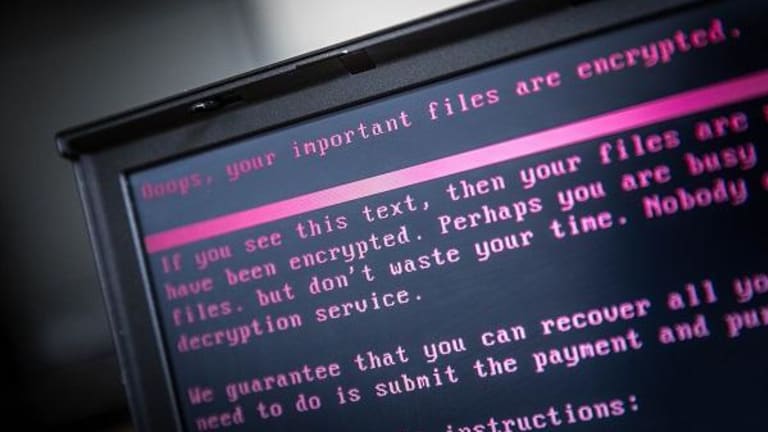 Global Ransomware Attack: Reckitt Benckiser Falls Victim to Attack
Reckitt Benckiser said Wednesday it had fallen victim to the Petya ransomware virus, adding its name to a list of companies including AP Moerller-Maersk and advertising agency WPP.
Reckitt Benckiser Group plc (RBGLY) said Wednesday it had fallen victim to the Petya ransomware virsus, adding its name to a list of companies including AP Moerller-Maersk AS (AMKBY) and advertising agency WPP plc (WPPGY) .
Reckitt Benckiser shares were marginally up, 0.16%, in London, changing hands at 7,900 pence.
"The virus is highly potent - it's being investigated by Government agencies and the major security and technology firms, and there remains only a limited understanding of it and only one firm recommendation on how to cope with it," the consumer goods giant said Wednesday, June 28.
"Although we are working round the clock to minimise the impact on customers and suppliers, we do anticipate that some markets will experience delays in shipping and invoicing," it added.
The attacks, according to multiple reports, have frozen IT systems and demanded a $300 cryptocurrency ransom to unlock trapped files.
he EU Agency for Law Enforcement Cooperation, known as Europol, said late Tuesday that it is working with companies and agencies around the region as the virus spreads from Europe to Asia in in what appears to be a coordinated series of attacks similar to the WannaCry crisis that spread around the world last month.
WPP said Wednesday that is it working with IT partners and law enforcement to £take all appropriate precautionary measures, restore services where they have been disrupted, and keep the impact on clients, partners and our people to a minimum.
"Having taken steps to contain the attack, the priority now is to return to normal operations as soon as possible while protecting our systems," it added.
WPP shares were up 0.43% in London, changing hands at 1,648 pence.
AP Moeller-Maersk said Wednesday that it has contained the Petya ransomware virus that shut down some of its systems in an ongoing global cyber attack but is still assessing its impact on the the world's biggest shipping company.
Maersk, one of the first companies to fall victim to the latest spread of ransomware, had temporarily shut down a shipping terminal in India, the country's biggest, following yesterday's attack but said key business units such as Maersk Oil and Maersk Drilling had not been "operationally affected".
"IT systems are down across multiple sites and select business units," the company said. "We have contained the issue and are working on a technical recovery plan with key IT-partners and global cyber security agencies."
Maersk shares were down 0.31% to Dkr12,790.