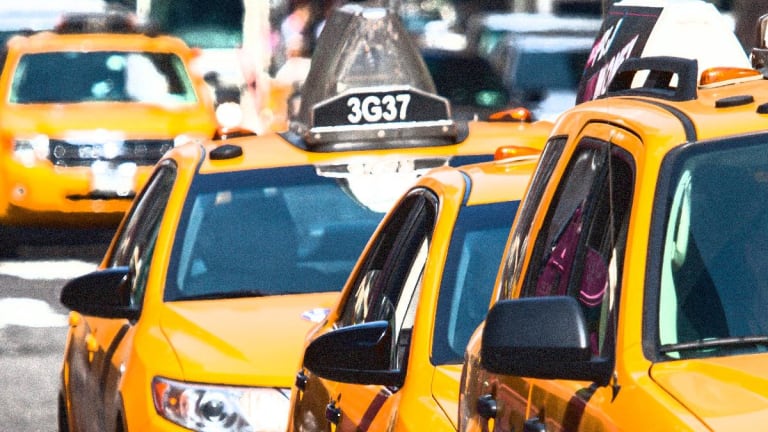 Gett Could Follow Lyft to IPO Market in 2019
Israel-based taxi-hailing app Gett may follow Lyft to the market with an IPO in 2019.
Israel-based taxi-hailing app Gett Inc. may follow Lyft to the market with an IPO in 2019, reports said.
Ride-hailing company Lyft confirmed Monday it plans to sell 30.8 million Class A shares on Nasdaq in an initial public offering with a price range of $62 to $68 a share. The IPO would value Lyft at between $21 billion and $23 billion, TheStreet reported. 
"We will see how Lyft goes, we believe there's a lot of public capital waiting for the [technology] darlings [Uber and Lyft], but we also believe that our business model makes sense," Gett founder and CEO Dave Waiser told the Financial Times.
Unlike Uber and Lyft, Gett books rides through established taxi operators, such as New York's yellow taxis and London's black cabs. More than half of Gett's revenue comes from about 20,000 business accounts. 
Formerly known as GetTaxi, Gett acquired Juno, New York's third-largest ride-hailing app by market share in April 2017, but may be trying to sell it off, reported Crain's, which cited a person familiar with the matter. The source also said Gett was losing $1 million a day in its New York City operation.
Gett is aiming to become profitable in every market in the first quarter of 2019, said investor Vostok New Ventures Ltd, which held a 5.6% stake as of June 2018. Stockholm-listed Vostok reported in a 2018 report that Gett generated $1 billion in revenue and performs 100 million rides per year globally. The app is available in more than 120 cities, including London, Moscow, Israel and New York.
Gett could list its IPO either on the London Stock Exchange or in Israel, Waiser said.
Lyft will market the offering to mutual funds and hedge funds in meetings in New York and other cities. The shares could be priced as soon as March 28.