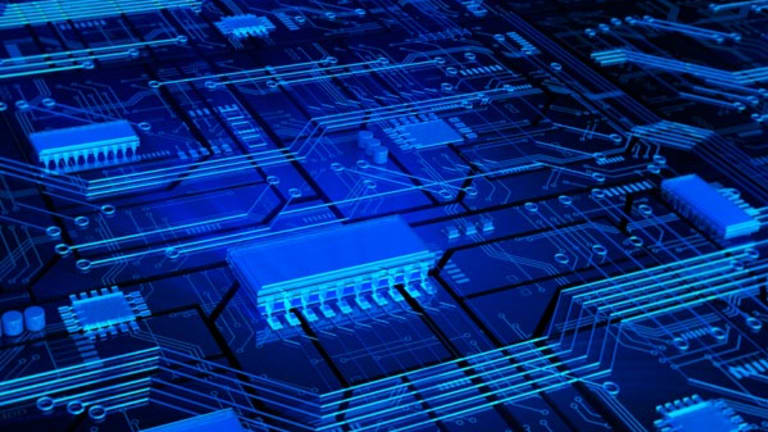 Garmin Shares Spike on Strong Earnings, Margins
Garmin, maker of personal navigation devices, posted strong second-quarter results, with improved margins across the company's four business segments.
Updates stock information
CAYMAN ISLANDS (
) --
Garmin
(GRMN) - Get Garmin Ltd. Report
shares surged 21.04% after the company reported better-than-expected results in the second quarter, with improved margins across its four business segments.
The personal navigation device maker reported a second-quarter profit of $162 million, or 81 cents a share, a decline of 37% from year-ago earnings of $256 million, or $1.19 a share. Those results improved from the first quarter, when Garmin earned $48.5 million, or 24 cents a share, in what CEO Min Kao called the "most challenging quarter since becoming a public company."
Excluding the impact of foreign currency translation, Garmin said it would have reported earnings of 83 cents a share.
Garmin said revenue of $669 million was down 27% from $912 million in the year-ago period, but that number improved sequentially from $437 million. During the company's conference call, Garmin President and COO Cliff Pemble pinned the sequential increase on strong seasonal performance, with the marine business segment benefitting from the start of boating season.
Analysts, on average, expected Garmin to post earnings of 51 cents a share on revenue of $657.1 million, according to Thomson Reuters. Garmin shares were lately climbing $5.72 to $32.90.
Improvements in Garmin's gross margin and operating margin for the second quarter dazzled investors and analysts. Gross margin improved to 52.6% in the recent quarter, compared to 45.8% a year ago and 44.9% in first quarter. Operating margin jumped to 29.8% from 13.3% in the first quarter and 26.2% in the second quarter of 2008.
All four of the company's business segments saw margin improvements on a year-over-year basis, with the outdoor/fitness segment sporting the biggest increase. Garmin CFO Kevin Rauckman said margin improvements in the auto/mobile business segment came thanks to price improvements and material cost reductions from foreign currency fluctuations.
On the conference call, Pemble said Garmin upped its market share to 57% in the recent quarter from 53% in the first quarter. Rauckman said that units shipped fell 5% to 3.71 million, and that the average selling price of $180 was flat sequentially, although down 28% from a year ago.
It wasn't all great news for the PND maker, though. During the company's conference call, Pemble said Garmin is "not seeing signs of an economic recovery," although there have been some positive indicators.
While Garmin picked up "a little here and there" from other competitors in terms of market share in the U.S., the company still expects demand for PNDs "will be flat on a year-over-year basis. Our opinion hasn't changed since the last quarter," Rauckman said.
Looking ahead, Pemble said he anticipates stabile pricing, although that margins are expected to decline in the third and fourth quarters. During the conference call, Rauckman said any negative impact on margins will be from material cost increases, such as displays.
Additionally, the company said revenue continued to decline on a year-over-year basis in North America and Europe, down 24% and 36%, respectively. Revenue from the Asia/Pacific region improved by 21% from the year-ago quarter, although the region is Garmin's smallest in terms of revenue.
Pemble also offered an update on the long-awaited U.S. launch of the Garmin Nuvifone. While the G60 model was launched in Taiwan, with other Asian market launches set for later this month, the GPS-integrated phone is still in carrier field testing in the U.S. Pemble said he still anticipates a fourth-quarter launch, and that details will be released closer to the launch date.