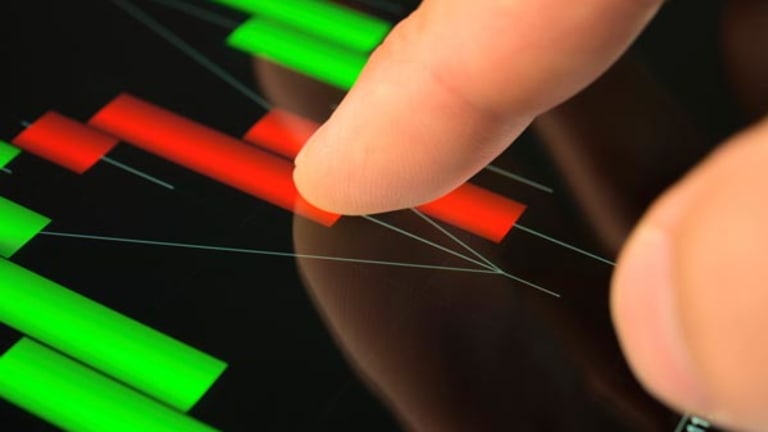 Fusion-io Stock Gets Crushed
Investors spooked by a fall in gross margins. Stock still sliding.
The following commentary comes from an independent investor or market observer as part of TheStreet's guest contributor program, which is separate from the company's news coverage.
By Tom Taulli, InvestorPlace Writer
NEW YORK (
) -- In early June, data storage company
Fusion-io
(NYSE:
FIO) pulled off
a highly successful IPO. The company priced its deal at $19, which was above its $16-$18 range. On its first day of trading, the shares increased 18.4%.
Related: Megaupload bust sends jitters through file-hosting community
But since then, things have been bumpy, the latest hit coming Wednesday on the news of its latest earnings report. FIO shares plunged by 16% on the day to $25.50.
Related: Zynga gets zinged for playing copycat
Fusion-io develops whiz-bang storage technology for data centers, and it counts Facebook among its customers. And its chief scientist? None other than Steve Wozniak, the co-founder of
Apple
(NASDAQ:
AAPL).
There were some positives in the quarterly numbers, with revenue spiking by a sizzling 169%, to $84.1 million. But gross margins sank from 59% to 51%. With such a ramp in revenue, shouldn't margins actually increase?
Related: Apple's purchase of Anobit is a step forward for Post-PC future
Not always. Fusion likely is getting aggressive on investments, such as on marketing and R&D, to deal with its heavy competition. Keep in mind that
EMC Corp.
(NYSE:
EMC) is preparing to launch a rival offering. And then there are other comeptitors like Hitachi Data Systems,
Micron
(NASDAQ:
MU) and
LSI
(NYSE:
LSI), which have tremendous scale and also could be a big problem for Fusion-io.
Tom Taulli runs the InvestorPlace blog
"IPOPlaybook", a site dedicated to the hottest news and rumors about initial public offerings. He is also the author of
"All About Short Selling" and
"All About Commodities." Follow him on Twitter at
@ttaulli.
Related Articles
:
Get the latest IPO date and IPO offering news for the hottest picks on Wall Street Facebook IPO Filing on Friday? Apple's eyes fixed on the cloud
This commentary comes from an independent investor or market observer as part of TheStreet guest contributor program. The views expressed are those of the author and do not necessarily represent the views of TheStreet or its management.