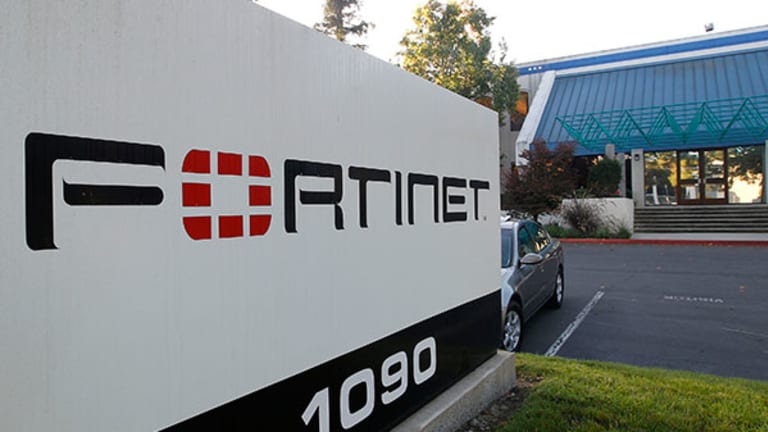 Publish date:
Fortinet's CFO Exit an 'Unsettling' Thanksgiving Surprise
Fortinet CFO Ahmed Rubaie's resignation is raising investor concerns.
Fortinet CFO Ahmed Rubaie's resignation is raising investor concerns.
NEW YORK (TheStreet) -- Network security solutions provider Fortinet (FTNT) - Get Report said just before Thanksgiving that chief financial officer Ahmed Rubaie will be resigning after just seven months at the company. The announcement, made just ahead of the holiday, is being called "unsettling" and a "shock" by analysts and could cloud what has been perceived as an incipient turnaround at the Sunnyvale, Calif.-based company.
Fortinet said on Nov. 27 that Rubaie will be leaving the company "for personal" reasons on Dec. 5, and will be replaced by Nancy Bush on an interim basis. Bush served the company as CFO Sept. 2012 to April 2013, when Rubaie was appointed for the role.
"On behalf of Fortinet, I would like to thank Ahmed for his contributions as a senior member of our leadership team," said Ken Xie, Fortinet's founder and CEO said in a press release.
The abrupt pre-Thanksgiving CFO change left analysts scratching their heads and is likely to be perceived as a negative for the company, which has under-performed broader markets in the past 12 months. According to some analysts, Rubaie was supposed to be a key ingredient to Fortinet's turnaround, given his strong track record at firms such as Ariba.
"We believe this announcement will likely send 'shock waves' to investors this morning as Mr. Rubaie was thought to be a key ingredient in the company's recipe for success over the next few years, as his strong reputation/turnaround specialist from being Ariba's CFO, coupled by his immediate impact already felt at the company gave investors incremental confidence in the Fortinet story heading into 2014," FBR Capital Markets analyst Daniel H. Ives wrote in a note to clients.
"[Fundamentally] speaking we believe Fortinet is in a much better place today than it was back in April as inventory issues have been resolved, channel execution has significantly improved (two good quarters in a row), and it appears the product cycle is starting to kick in and thus translate to accelerated bookings growth for 2014," Ives added.
The analyst noted that Fortinet's press release appeared to confirm the firm's quarterly earnings guidance.
"Although most of our quarterly sales are closed in the last few weeks of each quarter, based on where we stand today we are currently tracking well to guidance targets and feel confident in our business," Fortinet CEO Xie said in the press release.
"We believe this news will come as a complete surprise, if not shock, to the market in light of the fact that the executive was hired just 7 months ago," Stifel Nicolaus analysts said. "We believe that given the circumstances the company handled the situation well and we give management credit for being accessible in the wake of the announcement," the analysts added. Stifel left its $27 a share price target for Fortinet unchanged.
UBS analysts also left its $25 a share price target and "buy" rating unchanged, however, they cautioned that Fortinet's shares are likely to come under pressure, given the timing of the surprise announcement.
"We believe FTNT stock will be under considerable pressure given the abrupt resignation, but we do not think the company's outlook has changed at this point. We think it is prudent to do more homework to understand the transition before declaring the coast is clear," UBS said.
Fortinet shares were falling nearly 5% in pre-market trading to $18.66. Shares have fallen over 6% year-to-date, significantly under-performing the S&P 500.
--Written by Antoine Gara in New York