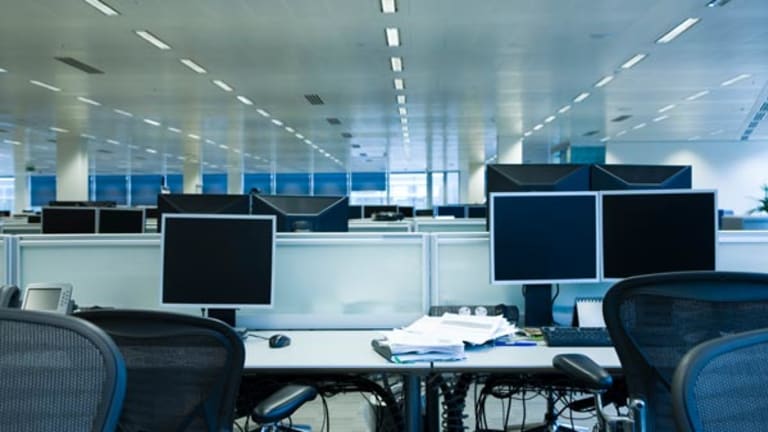 For Apple, Services the Next Big 'Thing'
More analysts are considering the possibility that Apple will launch enhanced services -- a media network that could deliver music, video, email and social network connections to Apple devices.
(Adds share price)
CUPERTINO, Calif. (
) --
Apple's
(AAPL) - Get Apple Inc. (AAPL) Report
next big thing may not be a thing, after all.
In his upgrade of Apple on Friday, UBS analyst Maynard Um becomes the most recent analyst to speculate on Apple's plans to create so-called enhanced services -- a media network that could deliver music, video, email and social network connections to Apple devices.
Without an obvious successor to the popular iPhone, there have been concerns that Apple's terrific winning
. The upcoming Tablet device, while promising in terms of bold advances in touchscreen technology,
that mobile phones and notebook computers enjoy.
One opportunity for Apple is an expansion of its Apple TV and iTunes, media store model, which could potentially link all Apple devices on an all-Apple network.
Analysts, including Piper Jaffray's Gene Munster, have
pondered the possibility
of a new Apple TV DVR media hub device that would sync with iPhones, iPods, Macs and TVs.
But UBS' Um takes that thought a little further speculating that Apple may be building its own network data center similar to
Research In Motion's
(RIMM)
BlackBerry network. Similar to how RIM manages a delivery system for email and software upgrades, Apple could manage a much broader media network.
In theory, the network would "be the foundation for a service that provides seamless access and mobility of digital content across all its products, at any time, and from any place," Um writes.
The service takes aim at the established media distributors like cable shops
Comcast
(CMCSA) - Get Comcast Corporation Class A Report
,
Time Warner Cable
(TWC)
and
Cablevision
(CVC)
and the telcos
AT&T
,
Verizon
(VZ) - Get Verizon Communications Inc. Report
and
Sprint
(S) - Get SENTINELONE, INC. Report
. If the assumptions are true, the network would directly connect Apple device users to their media libraries on iTunes, as well as allow them to share pictures, emails and updates directly with other Apple users.
Apple watchers would call this an attempt to commercialize the company's vaunted "halo effect." The previous example of the halo was how Apple's fandom snowballed as the success of the iPod helped energize Mac sales, which were further juiced by the iPhone's popularity.
Using that dedicated fan base, Apple presumably hopes it can network devices and users together in a media marketplace that would effectively piggyback on existing Internet and wireless connections.
Notably,
Google
(GOOG) - Get Alphabet Inc. Class C Report
has similar aspirations with its new
that hopes to connect users in what's known as collaborative computing. A recent demo of Wave showed it to be a multi-user multimedia instant messaging system.
Microsoft
(MSFT) - Get Microsoft Corporation (MSFT) Report
attempted something similar with its .Net effort. And
Yahoo!'s
(YHOO)
recent email revamp took a big step in that direction with the integration of its photo sharing site,
Flickr
, and social networking sites like
Facebook
.
It's probably no coincidence that service providers like Comcast want to be bigger content purveyors, as Internet giants and device makers like Apple eagerly wish to become more like service providers.
Apple shares were up 2.4% to $185.16 in afternoon trading.
-- Written by Scott Moritz in New York