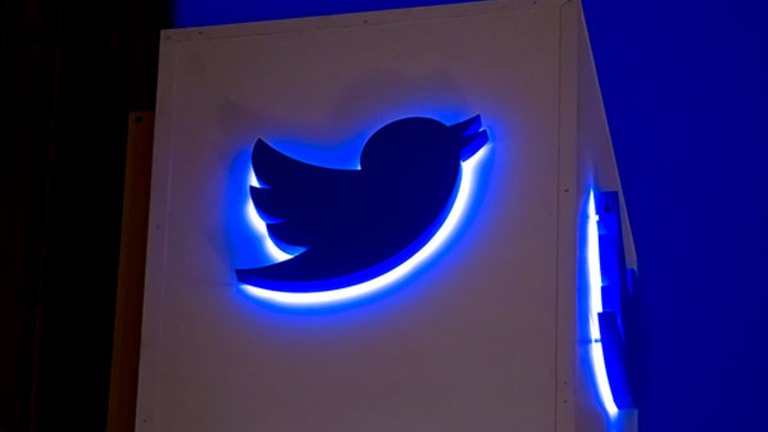 Flipboard Would Be a Good 'Cheap' Buy for Twitter
Twitter is considering buying Flipboard for $1 billion in stock. The company should pull the trigger and do it. Here's why.
NEW YORK (TheStreet) -- Twitter (TWTR) - Get Free Report is considering paying $1 billion in stock to buy privately held social network aggregator Flipboard, according to media reports. The talks, however, seem to have stalled over price.
This kind of deal would make sense for Twitter for a couple of reasons.
There are two things that are different (potentially) about Flipboard -- and the CEO of 24/7 social media agency Laundry Service Jason Stein tweeted this out this morning: (1) Flipboard is more visually appealing now and (2) potentially Flipboard has a better algorithm to surface news that's of interest to me.
Exclusive Look Inside:
You see Jim Cramer on TV. Now, see where he invests his money and why he owns Twitter in his multi-million dollar portfolio. Want to be alerted before Jim Cramer buys or sells TWTR? Learn more now.
The first point is pretty undeniable to anyone using both services. The second is really impossible to know from the outside but is likely.
If you agree with those two points, it would seem to be additive to Twitter to have Flipboard or essentially merge the Flipboard experience into Twitter.
So, the next question is the price.
Whether $1 billion is too much for what Twitter will get back from Flipboard could be debated. But not up for debate is that the deal being discussed is an all-stock deal, per Re/Code's Kara Swisher. This essentially means it's a home run for Twitter and its investors.
Giving up stock from the treasury, with no cash hit and no additional debt taken on and getting in exchange this valuable asset -- that amounts to a good trade for Twitter.
Now, this kind of deal won't solve Twitter's problems as a public company. It still has investors who are upset that 302 million monthly active users aren't enough. But the addition of Flipboard will probably increase the engagement of the users already there. That will make it easier to sell advertising to them.
If it increases revenues and doesn't cost anything tangible, then it's a good deal.
Perhaps this kind of deal was contemplated all along. Flipboard's founder Mike McCue used to be on Twitter's board, but he left amid increased competition between the two companies. Maybe it was because he and Twitter management knew one day they'd acquire Flipboard.
As Swisher noted in her piece, McCue would be a natural successor for Dick Costolo as Twitter's CEO.  I competed against him in the voice-recognition space when he was at Tellme and I was at VoiceGenie. He's a great CEO and would do a super job at Twitter.
The fact that McCue is willing to accept selling his company for Twitter stock shows his confidence in Twitter as a company.
Twitter should pull the trigger.
This article is commentary by an independent contributor. At the time of publication, the author held no positions in the stocks mentioned.