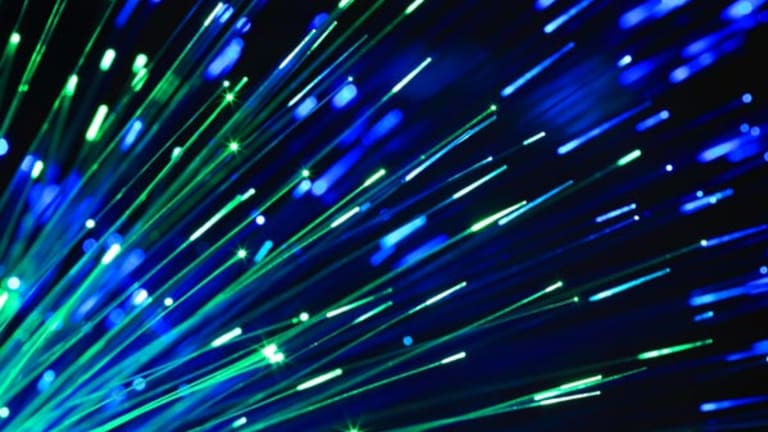 Flip Chip Sales: Robust Forecast
Flip chips are in high demand for consumer products such as mobile phones, digital cameras and MP3 players.
The following commentary comes from an independent investor or market observer as part of TheStreet's guest contributor program, which is separate from the company's news coverage.
NEW YORK (
) -- Advanced packaging is currently growing at a 18% compound annual rate, and equipment manufacturers will be major beneficiaries, according to the report, " Lithography and Etch Market Analysis for Flip Chip manufacturing," recently published by The Information Network.
Our leading indicators are pointing to a downturn in semiconductor equipment sales for the second half of 2011 and through 2012. These data are corroborated by Semiconductor Equipment and Materials International in a recent mid-year consensus forecast. SEMI is a trade organization of manufacturers of equipment and materials used in the fabrication of ICs.
But all semiconductor equipment markets are not created equal, and there is a sector market that equipment vendors, large and small, public and private, have in their crosshairs that is projected to show strength while the rest of the equipment market falters - flip-chip technology, an advanced form of packaging of ICs. The stakes are big.
Total flip chip sales represented 11% of worldwide IC production in 2010 but will grow to more than 18% in 2015. Flip chip comprised only 5% of IC production in 2005.
Intel
(INTC) - Get Intel Corporation Report
(INTC) is the leader in the industry, followed by Chipbond Technology (TPO:6147),
TSMC
(TSMC)
, Samsung (005930.KS), NEPES Corp. (033640:KOSDAQ), and
ASE
(ASX) - Get ASE Technology Holding Co. Ltd. Report
.
Equipment vendors are taking advantage of the booming market. Estimates are that the front-end (before the flip chip packaging steps) will exhibit a compound annual growth rate (CAGR) of 4% between 2010 and 2013. In contrast, sputtering and copper electrodeposition equipment, main sectors of the flip chip equipment market, will exhibit a CAGR of 17%.
Already companies have made strategic investments in developing equipment for flip chip.
Lam Research
(LRCX) - Get Lam Research Corporation Report
purchased SEZ in 2008, while
Applied Materials
(AMAT) - Get Applied Materials, Inc. Report
purchased Semitool in 2009.
Ultratech
's
(UTEK)
CFO Bruce R. Wright noted in his earnings call on April 21, 2011 that "at this time, we believe revenue growth
in 2012 could be on the order of 40% sequentially over 2011" Ultratech is a leading supplier of lithography equipment for flip-chip technology.
In researching further the market for flip-chip technology, the chart below shows UTEK's revenues for its equipment normalized to 2006 in comparison to front-end equipment and privately held NEXX systems. Interestingly, despite growth of 148% in 2010 according to SEMI, semiconductor equipment through 2011 is projected to reach only 90% of 2006 levels of revenue.
UTEK, through the first quarter of 2011, has grown 1.8 times its revenue of 2006. NEXX Systems, according to their S-1/A filing of June 2011, has exhibited revenue growth 2.7 times their 2006 revenue. NEXX sells deposition equipment.
Why is the flip chip projected to grow so strongly? It is widely understood that flip chips offer a variety of benefits compared to traditional wire-bond packaging, including superior thermal and electrical performance.
In the world of high-speed/high-performance IC and package design, flip chips are appearing in a plethora of high-volume consumer products such as mobile phones, digital cameras, MP3 players, and computing.
In
Apple
's
(AAPL) - Get Apple Inc. Report
iPad, 20% of the ICs on the motherboard are made up of flip-chip packages. The same percentage holds for the
Motorola
( MOT) Android. For mobile devices, the market is projected to grow at a CAGR of 30%, from a little more than 500 million ICs in 2010 to 1.9 billion in 2015 -- a huge growth rate compared to less than a 10% growth rate for overall ICs.
This commentary comes from an independent investor or market observer as part of TheStreet guest contributor program. The views expressed are those of the author and do not necessarily represent the views of TheStreet or its management.