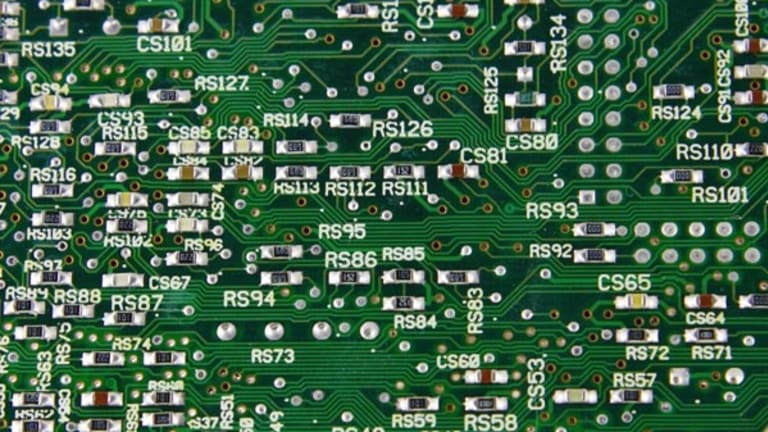 Flash Crash Panel: Market Remains 'Fragile'
Regulators need to go further to avoid a repeat of May 6, the panel states.
Updated to include interview with Progress Software chief technology officer John Bates
NEW YORK (
) -- An advisory committee tasked with helping regulators address the issues raised by the May 6 "flash crash" weighed in Friday with a report listing 14 recommendations for changing how stocks are traded.
The "flash crash" refers to a sudden drastic drop in the stock market that resulted in the Dow Jones Industrial Average losing some 900 points in a matter of minutes, before quickly recovering. Many of the most extremely divergent trades made during that period had to be voided, though many other investors saw massive gains or losses.
The panel identified high frequency trading as a major reason for the crash, a key part of what it calls "the new dynamics of the electronic markets" for equities and exchange-traded derivatives. The panel acknowledges that such changes have boosted competition and made trading cheaper for market participants, but warns that "they have also created market structure fragility in highly volatile periods."
Among the recommendations the panel makes to the
Securities and Exchange Commission
to enhance rules it made in the wake of the flash crash.
Among other things those rules created circuit breakers for Russell 1000 stocks and actively traded exchanged traded funds. The rules also put in place increased responsibilities for market makers, such as eliminating their ability to offer "stub quotes"--orders at absurd prices that are meant as "placeholders" but are notmeant to be executed.
Such stub quotes are seen as one of the factors contributing to the flash crash.
Kevin McPartland, a senior analyst with capital markets advisory firm TABB Group, has some concerns about the panel's approach.
"They want to ban a lot of practices. If they ban a practice, the market will likely find another way to do what they need to do. It would make much more sense to try to create a market structure that incents certain behavior," he says.
However the market reforms shake out, they are expected to benefit companies that provide technology to trading firms, such as Sybase, which was acquired last year by German technology giant
SAP
(SAP) - Get SAP SE Report
, in a deal announced just six days after the flash crash. U.S. listed shares of SAP are up more than 30% since the flash crash, compared to a less than 18% rise for the Nasdaq.
Another player expected to benefit is
Progress Software Corp.
(PRGS) - Get Progress Software Corporation Report
, shares of which are up more than 40% since the flash crash.
John Bates, Chief Technology Officer of Progress, argues regulators need to be doing real time policing, rather than just gathering historical data through a proposed "consolidated audit trail."
"This consolidated audit trail is just making a big database of everything that's happening, which is not going to necessarily help us with what's happening now," Bates says. "It is technologically possible now to be able to look for patterns in the market that can indicate potential abuse or big spikes in volume or price on particular exchanges or instruments or whatever. So why don't we do it?"
Bates won't accept the excuse that regulatory budgets aren't big enough.
"If we treated this as a matter of national security, this would not be a problem, but we aren't looking at it in that way," Bates says.
If Bates and his colleagues at Progress can make that pitch successfully to Congress, the company's shares may start to look cheap, even at 42 times earnings.
The committee held a public meeting Friday morning to discuss its recommendations.
--
Written by Dan Freed in New York
.
Disclosure: TheStreet's editorial policy prohibits staff editors, reporters and analysts from holding positions in any individual stocks.