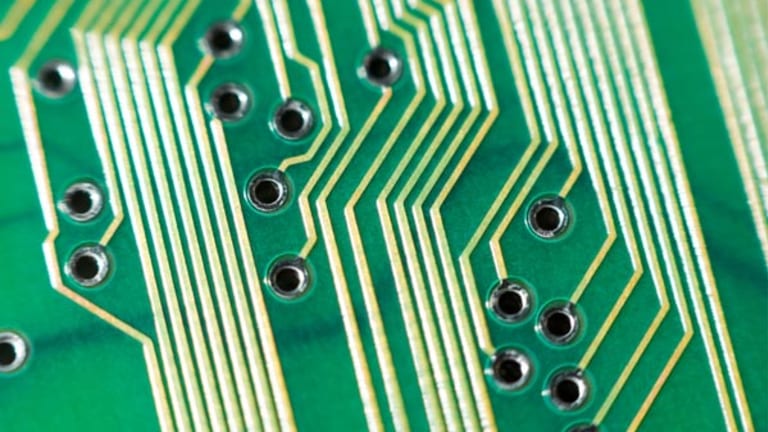 Publish date:
Five Tech Stocks That Won't Survive Another Downturn
Crippling debt, heavy losses and unfashionable products are three big strikes against these five stocks.
Crippling debt, heavy losses and unfashionable products are three big strikes against these five stocks.
NEW YORK (
) -- A combination of crippling debt, heavy losses and unfashionable products are three big strikes against these five stocks:
Sirius XM
(SIRI) - Get Report
,
Procera
(PKT)
,
Clearwire
(CLWR)
,
Advanced Micro Devices
(AMD) - Get Report
and
Eastman Kodak
(EK)
.
The
slouching economy
hasn't done these teetering firms any favors. And whether the blame lies with the recession or simple frugality, neither companies nor consumers have shown much interest in spending money on tech.
With less money coming in, weaker players with unsound finances could easily get swamped by another nasty market downturn, especially if creditors abandon big risks.
Here are five tech stocks that aren't exactly in shipshape should the market turn stormy again.
No. 1: Sirius XM Radio
Tech's hottest cash fire has finally reduced its stock to embers.
The satellite radio shop has plunged deeply into red ink, accumulating a total deficit of $9.46 billion. Given that Sirius shares are trading at around 40 cents, it's obvious that investors aren't confident that pay radio stock has much upside.
Sirius lost customers for the first time ever in the first quarter and is
on track to lose 1.6 million subscribers
this year. Free cash flow for the first quarter was a negative $4 million. With so much riding on new car sales, Sirius faces big challenges this year.
A likely scenario is that Sirius will collapse into the arms of its lifeline creditor and big debt holder
Liberty Media
(LMDIA)
, owner of
DirecTV
(DTV)
.
With friends like Liberty Media waiting in the wings, Sirius equity holders have reason to worry.
No. 2: Procera
This network security software developer loses $2 for every $1 in sales it brings in. It competes against networking giants like
Cisco
(CSCO) - Get Report
and
Juniper
(JNPR) - Get Report
.
Procera burned through $3 million in cash a quarter last year with $4.8 million remaining as of September. In a bid to stay afloat, Procera arranged a $3 million line-of-credit with a Palo Alto, Calif.-based firm called The Private Bank. "We believe our business has reached the point where bank financing is a prudent next step for funding," the company said in a press release.
In May, the company raised $1.8 million in a very dilutive private placement sale of 4.6 million shares of stock.
Prudent investors might not want to wait around for the next, next step.
No. 3: Clearwire
Building a new nationwide wireless network would be daunting in any economy. Zero would have come sooner if the Kirkland, Wash.-based WiMax venture hadn't received a $3.2 billion infusion from tech partners
Comcast
(CMCSA) - Get Report
,
Intel
(INTC) - Get Report
,
Time Warner Cable
(TWC)
and
Google
(GOOG) - Get Report
in December.
But three months after that investment, nearly all the money was written off as a loss. Intel, for example, said its $1 billion Clearwire investment is now worth $62 million, a 94% drop in value.
The WiMax signal appears weaker than ever.
No. 4: Advanced Micro Devices
AMD has had a good run as David to Intel's Goliath, but the stock is all tuckered out, down 90% over the past two years.
Check out this video for the skinny on AMD's prospects:
The AMD Survival Debate
var config = new Array(); config<BRACKET>"videoId"</BRACKET> = 30902857001; config<BRACKET>"playerTag"</BRACKET> = "TSCM Embedded Video Player"; config<BRACKET>"autoStart"</BRACKET> = false; config<BRACKET>"preloadBackColor"</BRACKET> = "#FFFFFF"; config<BRACKET>"useOverlayMenu"</BRACKET> = "false"; config<BRACKET>"width"</BRACKET> = 265; config<BRACKET>"height"</BRACKET> = 255; config<BRACKET>"playerId"</BRACKET> = 1243645856; createExperience(config, 8);
No. 5: Eastman Kodak
Like film and the cameras that use it, Kodak has faded from the picture in an increasingly digital world.
Despite efforts to switch to digital, this Rochester, N.Y.-based icon is riding into the sunset. With competitors like
Fuji
,
Canon
,
Nikon
and dozens of smaller camera makers, Kodak's exit from the stock market seems inevitable. This year, Kodak
on Moody's Bottom Rung report, a list of Moody's top default risks.
And last month, Kodak announced it had decided to kill its Kodachrome film business. Made famous in a Simon and Garfunkel song, the move served as a poignant reminder of Kodak faded glory. Investors could read that as a preview of another potentially sad Kodak moment.
-- Reported by Scott Moritz in New York