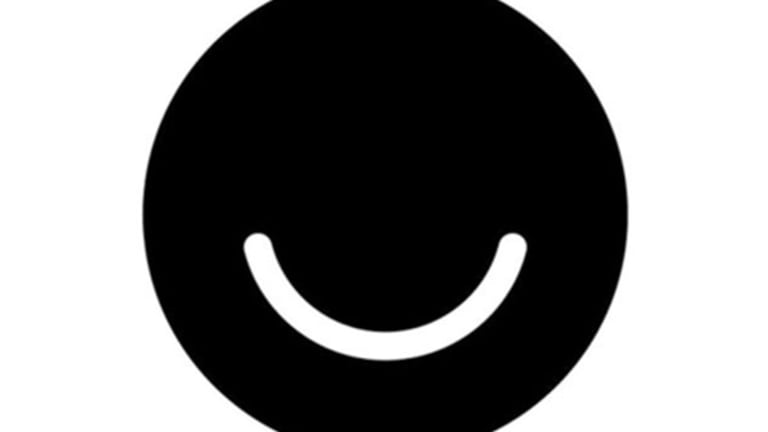 Five Tech Companies (Not Apple) That Will Change Your Life
Technology is rapidly changing the way we live, from how we interact with others to how we make purchasing decisions. Here are the biggest life-changers.
NEW YORK (TheStreet) -- Technology is rapidly changing the way we live, from how we interact with one another to how we make purchasing decisions or listen to music. Many life-changing tech companies are well known -- like eBay (EBAY) - Get eBay Inc. Report , Pandora (P) and Facebook (FB) - Get Meta Platforms Inc. Class A Report -- but you may not have heard of all the tech companies that will affect your life.
Companies such as Ello, Palantir, Spotify, Etsy and Xiaomi are companies many haven't heard of yet. But they are rapidly changing how we live our lives. Some of these are expected to go public in the next couple of years, while others may never go public and could be bought by a competitor.
Here's TheStreet's look at five relatively unknown tech companies that are rapidly changing the world and how we live.
Ello
Ello has been described as the anti-Facebook, in that it will never run ads on its social network. Ello has only been around since August, when it was released in beta. (It's still invite-only.)
The Burlington, VT.-based company recently raised $5.5 million in venture capital and plans to sell extras to people's profiles in lieu of ads to make a profit.
"We decided that we didn't want Ello to right away become a little chatty app or a little, quick photo-sharing app, which could happen if you started on mobile first," Ello co-owner and founder Paul Budnitz told TheStreet in a recent interview. Budnitz is one of seven on the founding team. "In a way, those were some of the limitations of Path, which was a pretty nicely designed mobile-only network."
Ello is growing in popularity, and recent data shows the company is getting a request rate of around 45,000 invites per hour, indicating the social network is gaining mass appeal, and not just from techies.
Even though Ello is garnering traction now, there've been other social networks that have had their 15 minutes of fame and then dropped off the map.
Budnitz isn't concerned though. "We're not trying to take over the world. "We're just building a good business."
EventBrite
If you haven't used Eventbrite yet then you need to get out more. Eventbrite is a San Francisco-based company that provides of online event management and ticketing services. People can use the site to RSVP to free events and even purchase and print tickets for events that have a price tag attached.
At a conference in 2013, Eventbrite said it had crossed $1 billion in ticket sales by June of 2012. Eighty million tickets have been sold for events in 179 countries.
The company likes to tell its customers that it puts the "power of the box office in your hands." Eventbrite makes money by charging its users 2.5% of the ticket price plus 99 cents per ticket sold.
Spotify
Spotify, which has more than 24 million users around the world, is upending the way we listen to music.
Based in Sweden, Spotify is much bigger around the world than Pandora is. Though the two services both focus on music, they're very different from one another. Spotify is very similar to a jukebox -- users can select tracks and playlists. Pandora relies on its algorithm (known as the Music Genome Project) to select playlists for you, depending upon the type of song or artist you enter.
Spotify also generates the vast majority (around 80%) of its revenue from subscriptions, with the rest coming from advertisements. Pandora is almost the exact opposite.
Etsy
Brooklyn-based Etsy has been expanding into new markets, particularly in Asia, as consumers clamor for items that are made by small businesses. The company's marketplace model is leading the shift in e-commerce, particularly as eBay becomes more mature.
In 2013, over $1.3 billion worth of goods were sold on Etsy. And 2014 is shaping up to be another strong year for the company, especially in international markets.
"You can't buy laptops, electrical chargers and other mass-produced goods manufactured by companies like Samsung (SSNLF) on Etsy," said Etsy Chairman Caterina Fake in a recent interview with TheStreet. "Etsy has always been very much about small businesses, creative individual businesses. I always think of Etsy as empowering small, individual businesses like carpenters, soap makers and others. These are businesses that are not well represented on eBay."
Xiaomi
Though Xiaomi isn't well known among American consumers, it's certainly well known amongst the Chinese, in what is the world's largest cell phone market.
Run by Lei Jun, described by many as the Steve Jobs of China, Xiaomi has been described as the best Android (GOOGL) - Get Alphabet Inc. Class A Report phone not in America -- at least not yet. Its phones are aesthetically pleasing and cheap, and are for sale almost at cost. Xiaomi has been accused of stealing Apple's design and names (its tablet is known as the MiPad), but the company is a force to be reckoned with.
In the first half of 2014, Xiaomi shipped nearly four times the number of phones it did in the same period in 2013 -- overtaking Lenovo (LNVGY) as the second most popular phone brand in China, right behind Samsung. Xiaomi revenues rose 149% year-over-year to $5.3 billion.
--Written by Chris Ciaccia in New York
>Contact by Email.