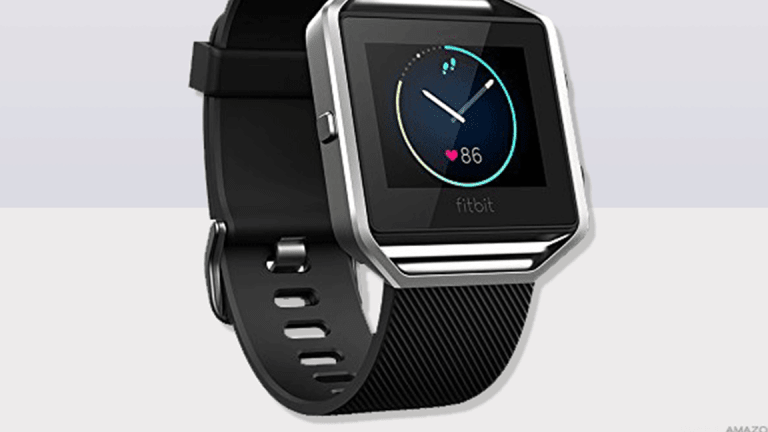 Fitbit Shares Crater 16% After Brutal Guidance
Fitbit shares dropped 13% in after-hours trading on Monday after the company missed on earnings and revenue for its fiscal fourth quarter.
Talk about a broken watch.
While a family of new smartwatch products and business model changes are on the way in 2018, Fitbit Inc. (FIT) will likely see additional losses and a big drop in revenue early this year after missing earnings and sales estimates for its fiscal fourth quarter, executives said during their earnings call Monday.
Fitbit shares tanked 16% in pre-market trading Tuesday as the wearables maker reported a net loss per share of $0.02 on a non-GAAP basis, versus consensus estimates of a break-even quarter. The company brought in $571 million in revenue, missing analysts' estimate of $588 million.
The holiday quarter was the first full quarter that the Fitbit Ionic, the company's first full-fledged smartwatch, was available. However, CEO James Park said that the fitness performance-focused watch did not have enough of a mass appeal or competitive price point to fare as well as other competitors in the smartwatch market.
Park said that later in 2018 the company will release a family of smartwatch products that will have broader appeal as the company widens its scope beyond fitness trackers.
During the call, Park also highlighted the company's collaborations with United Healthcare (UNH) and Dexcom (DXCM)  . In January, Fitbit announced that United Healthcare's employee-sponsored wellness program would be using the Fitbit Charge 2. Later in the year, the company collaborated with DexCom to develop products to help people with diabetes manage their health. Park said that the company will continue to deepen its connections in the healthcare world in 2018.
The company also plans to shift its business model from episodic to recurring by making some services subscription-based, like the health coaching service from Twine Health, the platform that Fitbit acquired earlier this month.
Despite these innovations on the horizon, CFO William Zerella said the company's guidance for the first quarter of 2018 expects revenue to decline 15% to 20%, landing in the range of $240 million to $255 million. The company predicts that non-GAAP loss per share will be in the range of $0.18 to $0.21.
Fitbit shares dropped 13% to $4.81 during after-hours trading Monday, after closing at $5.54.