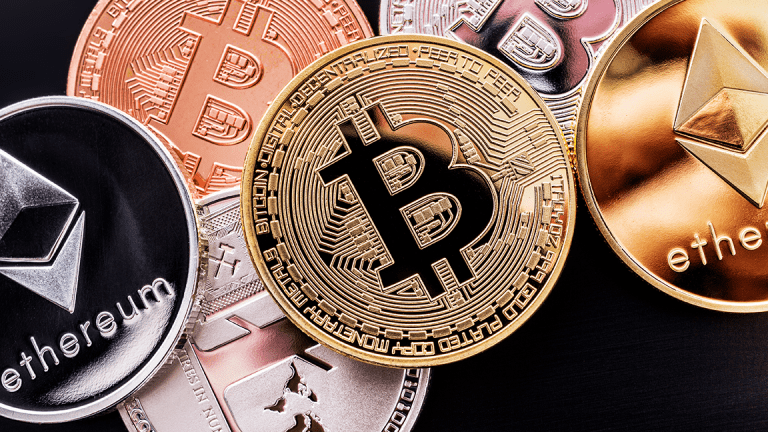 Fidelity Will Reportedly Launch Its Crypto Custody Business in March
The move by the 72-year-old financial services giant is seen as another step towards the wider acceptance of cryptocurrency as an investment class.
Fidelity Investments isn't wasting much time in following through on its latest cryptocurrency initiative. 
The financial services giant will reportedly launch Fidelity Digital Asset Services in March. The news comes less than four months after Fidelity first announced the creation of the new company, which will provide custody and trading services for cryptocurrencies to institutional investors, including hedge funds and market intermediaries.
The 72-year-old firm's interest in the space has been seen as evidence of wider acceptance of cryptocurrency as an investment class. 
A Fidelity spokesperson wouldn't confirm or deny the report, which first appeared on Bloomberg's website early Tuesday and was picked up by other news organizations, saying only that the company was "not officially" setting a start date.
In a statement the company released earlier in the day, Fidelity said that it was "currently serving a select set of eligible clients as we continue to build our initial solutions. Over the next several months, we will thoughtfully engage with and prioritize prospective clients based on needs, jurisdiction and other factors."
Over the past two years, the cryptocurrency and the investment communities have been watching Fidelity's crypto-related movements intently. In announcing the launch of Fidelity Digital Asset Services last October, the company said it was responding to surging demand for the type of services it has historically provided for equities and other assets.
The company has $2.6 trillion in assets under management.
Organizations providing crypto custodial and trading services, such as Coinbase and BitGo, have sprung from the cryptocurrency industry and are solely focused on these investments. Last October, the industry celebrated the 10th anniversary of a paper published under the pseudonym Satoshi Nakamotothat led to its existence.
But none of these firms have the size and brand recognition of Fidelity. Indeed, larger financial services firms have adopted a more cautious approach to cryptocurrency, being wary of cryptocurrency's volatility and security issues. Bitcoin has been trading at under $3500 after reaching a high of over $20,000 little more than a year ago.
The industry has also been stung by multiple hacking events and that the technology enabling transactions was not safe. According to a report by the blockchain security firm CypherTrace, hackers stole more than $1 billion from platforms and exchanges over the first nine months of 2018.
Fidelity has enormous experience with large-scale security systems and private and public key cryptography. "Fidelity has no doubt thought through the operational security practices and custody of these crypto assets," said Joe DiPasquale, the co-founder and CEO of the San Francisco-based hedge fund, BitBull. 
The startup of Fidelity Digital Asset Services dovetails with a surge in crypto investment by some of the country's largest college endowments, including Yale, which has built a reputation in recent years for its investment prowess. Yale has invested in two crypto funds.
"Crypto and blockchain ventures are absolutely entering a new phase with institutional investors," said DiPasquale. Noting the universities' entry into the crypto investment world and additional changes in the crypto landscape, DiPasquale said he expected other institutional investors to follow suit. "As the SEC and CFTC provide more regulatory clarity, ETFs are approved, and Bitcoin futures launch on the NYSE and Nasdaq, we'd expect other types of institutions to also diversify into crypto assets," he said.
Fidelity's interest in cryptocurrency dates to 2015 when it quietly started a Bitcoin mining operation. Via a partnership with Coinbase, Fidelity clients can now check cryptocurrency balances on a Fidelity app. The company's Chairman and CEO Abigail Johnson has been an early enthusiast of blockchain technology among leaders of financial services legacy firms.
"Our goal is to make digitally native assets, such as Bitcoin, more accessible to investors," Johnson said in the October release announcing the Digital Asset Services venture. "We expect to continue investing and experimenting, in the long-term, with ways to make this emerging asset class easier for our clients to use and understand."
Fidelity Digital Asset Services will initially provide storage for Bitcoin but has plans to expand this service to Ether and three or four of the other largest cryptocurrencies by market cap. The company will help its clients execute trades and provide other support.
"In our conversations with institutions, they tell us that in order to engage with digital assets in a meaningful way, they need a trusted platform provider to enter the space," said Tom Jessop, head of Fidelity Digital Assets, in the October release.