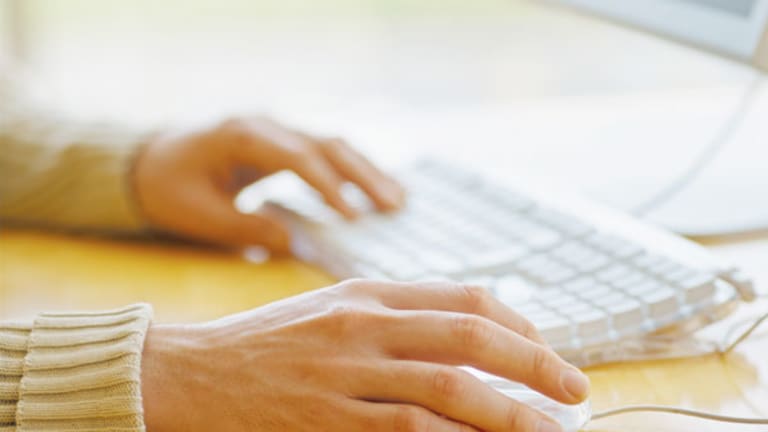 FCC Creates Dimmer Picture for TV Stocks
New proposals dash Wall Street's hopes for media ownership deregulation.
For investors, new media ownership rules proposed by the Federal Communications Commission are a sign that TV companies have little prayer of getting bigger anytime soon.
That could challenge Wall Street valuations that give broadcast assets a premium over newspapers. In so doing, it weakens the argument for media conglomerates to split print assets away from TV in order to win a higher stock price.
Both the newspaper industry and the broadcast TV business epitomize Wall Street's definition of a mature industry with little opportunity for growth left. Usually, companies in mature industries pursue a strategy of consolidation to keep their stock prices moving, but TV companies that own newspapers have been largely barred from such moves due to longstanding ownership restrictions prescribed by bureaucrats in Washington.
Investors for years have kept the stocks aloft under the expectation that the highly politicized process will go away.
"People who watch the media industry would have been shocked if you told them a decade ago that we'd still be arguing about these rules now," says Barrington Research analyst James Goss. "The rationale for relaxing the rules seems to be increasingly evident with the difficulties these companies have had in generating favorable revenue streams as the
Googles
(GOOG) - Get Free Report
of the world continue to siphon off a lot of their core advertising business."
Except for a myriad of exceptions, the FCC bars owners of newspapers from buying TV stations in the same market in an effort to prevent one company from gaining disproportionate influence over the local population. The media industry argues that such rules are antiquated, since the rise of the Internet and other media has provided a platform for so many competing voices.
Last week, FCC Chairman Kevin Martin -- a Republican -- said he wants to allow companies to own both one newspaper and a radio or TV station in the top 20 media markets, and he urged the FCC to quickly wrap up its public-comment process and vote on the new rules by Dec. 18.
Democrats and media activists cried foul, accusing Martin of offering an early Christmas present to "Big Media" aimed at pushing through the buyout of
Tribune
( TRB). But the industry is hardly celebrating the proposal either, because there are some pesky conditions attached to Martin's rule change.
For one, the proposal requires that there be at least eight other "media voices," including newspapers and major commercial TV stations, in a market for it to qualify for the rule change.
Also, the TV station can't be one of the four largest channels in the market. Typically, that leaves out local affiliates of the four major broadcast networks, and those are the stations that offer value for media conglomerates seeking synergies for their newsgathering operations.
Insiders in the TV industry call Martin's proposal the "Tribune Preservation Act," since Tribune owns a number of CW affiliates that aren't in the top four, along with newspapers in markets like Chicago, Los Angeles, Miami and New York City. The rule change could therefore remove regulatory obstacles to the company's $8.2 billion buyout deal with real estate magnate Sam Zell.
Otherwise, media companies have largely disparaged the proposal as too limited and, in some cases, damaging to existing businesses. Tribune itself objected because while the proposal helps it in some markets, it could require the company to sell its newspaper or a TV station in Hartford, Conn. Moreover, it could delay the deal into 2008, triggering further payments to public shareholders.
Media General
(MEG) - Get Free Report
, publisher of the
Richmond Times-Dispatch
and
Tampa Tribune
, has criticized the plan for focusing on top 20 markets only, since it may have to sell a number of properties in smaller markets where it currently holds waivers to the restrictions.
The nation's largest newspaper publisher,
Gannett
(GCI) - Get Free Report
, has also voiced opposition, since it could have a conflict in Phoenix, where it owns the
Arizona Republic
and the local NBC affiliate, one of the top four TV stations in the market.
"We also want
the rules changed because it's about the future of the industry," says Gannett spokeswoman Tara Connell.
Connell declined to expand on that statement, but Gannett owns 84 community newspapers across the U.S. that are largely in markets outside the top 20. The rules bar the company from owning TV stations in those markets and reaping the potential rewards of cross-promoting news content and combining operations.
Investors who are pushing companies like Gannett and Media General to separate their TV businesses from the newspaper play down the rewards of cross-ownership as a reason for why TV assets are assigned higher valuations.
"I think there are probably some benefits, but I really don't see a tremendous benefit," says Barry Lucas, senior vice president of research with Gabelli & Co., which owns a 20% stake in Media General through an affiliate and
agitates for a restructuring there.
Meanwhile, newsroom sources are supportive of cross-ownership, arguing that the synergies offered by owning multiple media outlets in the same market are real. In addition to newsgathering synergies, cross-ownership can also eliminate competition and give an owner better pricing power when selling ads. While investors have no stomach for allowing media conglomerates to buy slow-growth TV assets in new markets, they would favor swaps of newspapers and TV stations between conglomerates in various markets that would enable cross-ownership benefits to flourish.
To be sure, newspapers are viewed with disdain on Wall Street now, amid a steep drop-off in ad revenue and circulation. That accounts for some of the premium assigned to TV assets over newspapers, but broadcast stations are under fire from the Internet as well. The prospect of deregulation of the broadcast business offers a clear path to better days for the industry, while newspapers are not regulated.
That said, the public-interest arguments against cross-ownership are winning, and incumbent politicians have little incentive to push for change, since they're hardly eager to be beholden to a dominant media owner in their district. While no one was happy with Martin's attempt at a compromise, it's clear that his proposal was as far as Washington is willing to go.
Belo
(BLC)
, which announced a plan to
split its newspaper assets away from its TV assets in early October, has seen little benefit from the decision. It closed at $16.38 -- down 4.9% from where it closed before it announced the restructuring.
That could be explained away by recent selling in the broader stock market, except that
Scripps
(SSP) - Get Free Report
, which announced in mid-October it will divest its fast-growing cable networks but keep its local newspaper and TV assets together, is trading up 5.5% since the announcement.
"We've been waiting for cross-ownership rules to change," says Gabelli's Lucas. "They haven't and this latest go-round doesn't make it look particularly more likely."