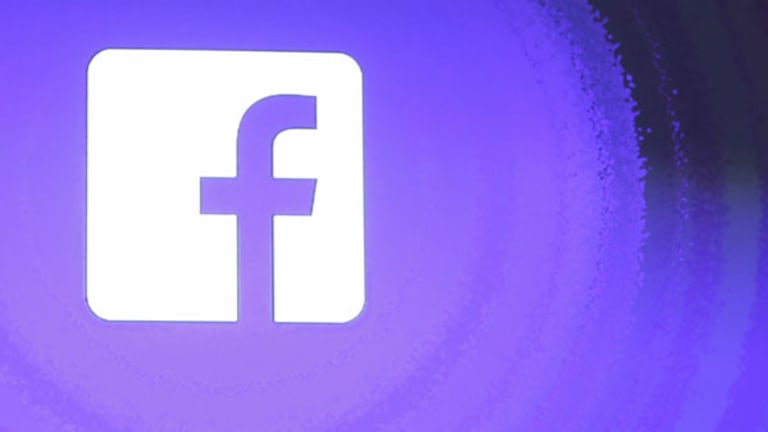 Facebook Strikes Back as Mobile Muscle is Flexed
Facebook's second-quarter earnings showcase the company's mobile strength -- a trend that's poised to continue.
Facebook's second-quarter earnings showcase the company's mobile strength -- a trend that's poised to continue.
Updated from 11:30 a.m. EDT to include additional analysis in the eighth paragraph.
NEW YORK (
) --
Facebook's
(FB) - Get Report
should put the naysayers to bed. The company is a mobile powerhouse and it's only poised to get bigger.
The Menlo Park, Calif.-based social network earned 19 cents a share on $1.813 billion in revenue for the quarter, as mobile advertising revenue accounted for 41% of advertising revenue this quarter. Total advertising revenue was $1.6 billion, 88% of total revenue, and up 61% year-over-year. Analysts were looking for 14 cents a share on $1.62 billion in revenue for the quarter.
Even payments revenue showed strength, rising 11% year over year to $214 million.
Facebook was surging 26% to $33.45, its highest price since May 21, 2012, its second day of trading.
Mobile strength is formidable at Facebook, especially when you consider that mobile revenue didn't exist earlier last year. UBS analyst Eric Sheridan, who rates shares "buy," notes that Facebook demonstrated why there was such excitement when the company went public in May 2012. "In its Q2 results, Facebook went a long way to dispelling recent investor concerns about user engagement and advertising growth," Sheridan wrote. "On advertising, mobile revs were $656mm (our est. was $471mm), comprising 41% of ad revs, and NoAmer price per ad jumped 40% YoY - demand, pricing and advertiser returns all seem to be improving at the same time. In our view, these trends demonstrate the increased value of Facebook to advertisers."
Facebook is proving to investors that it can generate meaningful mobile revenue growth, especially from News Feed, as costs-per-click (CPC), a key advertising metric, increases. That's something that has plagued other advertising-centric companies, including
Yahoo!
(YHOO)
and
Google
(GOOG) - Get Report
. Facebook CFO David Ebersman noted that CPCs for "feed ads increased and really demonstrating to us that demand was growing rapidly as well as we're increasing the supply of ads we were showing."
The quarter was so good it even caused noted Facebook bear Rich Greenfield to upgrade the stock and admit he was wrong. He noted that while Google still poses a threat and there is still the chance social networking and communication apps splinter Facebook's moat, the expectations for the next few years are dramatically increased. "While we are lowering our 2013-2015 desktop ad revenue estimates as usage fades, our mobile numbers have risen dramatically and simply cannot be ignored," Greenfield wrote in a note.
Facebook is proving it is a must-spend area for advertisers. That's before Facebook's third pillar to its business, Graph Search, becomes a meaningful revenue driver, and could be poised to deliver a whole new approach to search.
This all comes before the monetization of Instagram, which Zuckerberg and team highlighted on the call. At 130 million monthly active users, Instagram reached the 100 million mark faster than Facebook did, and could potentially be
The new
may prove to be one of Facebook's most important product announcements to date, given the hype surrounding video advertising. Zuckerberg called it the "newest product
he's most excited about," saying there's been a positive reception towards it so far. "Adding video fits really naturally with the Instagram mission of capturing and sharing the world's moments."
On the earnings call, CEO Mark Zuckerberg noted that mobile revenue is poised to surpass desktop revenue sooner rather than later. Zuckerberg also said that time spent on Facebook is steady or increasing, which may be a game-changer for Wall Street. "Facebook delivered its strongest quarter yet as a public company--results that we think could be thesis-changing for many--and we would continue to buy Facebook shares even after the ~17% move up in the after-market," JPMorgan analyst Doug Anmuth wrote in a note following the report. He raised his price target to $44 following the results, keeping his "overweight" rating.
This was a remarkable quarter for Facebook, make no bones about it. Every single metric was up. Mobile daily active users (DAUs) rose to 469 million. Worldwide average revenue per user (ARPU) rose from $1.28 in the second quarter of 2012 to $1.60 this quarter. Expenses came down, at 26% of revenue, as the recent spending investments are paying off handsomely. Non-GAAP operating margins reaccelerated sequentially, going to 44% from 39%.
Facebook delivered its best quarter as a public company to date, highlighted by the strength in mobile.
JMP Securities analyst Ronald Josey upgraded shares to "market outperform", as Facebook's quarterly results show the social network is becoming a "must buy for advertisers." Facebook's 1.15 billion user base is proving that it's an advertisers' dream, and return on investment from Facebook advertising, especially in News Feed is paying off handsomely.
This quarter demonstrated all the potential everyone saw from Facebook early on. "Our bullish thesis on FB has been based around the company increasing sell-through rate for newsfeed (especially mobile), which come in at much higher prices, hence we estimate less than 10% of impressions are driving over 60% of ad revenue, suggesting plenty of future runway," wrote Deutsche Bank analyst Ross Sandler, following the report.
With usage, engagement and monetization all growing rapidly, Facebook is poised to reap investors' praises as the thesis starts to play out. That's something shareholders will definitely "like."
--
Written by Chris Ciaccia in New York
>Contact by
.