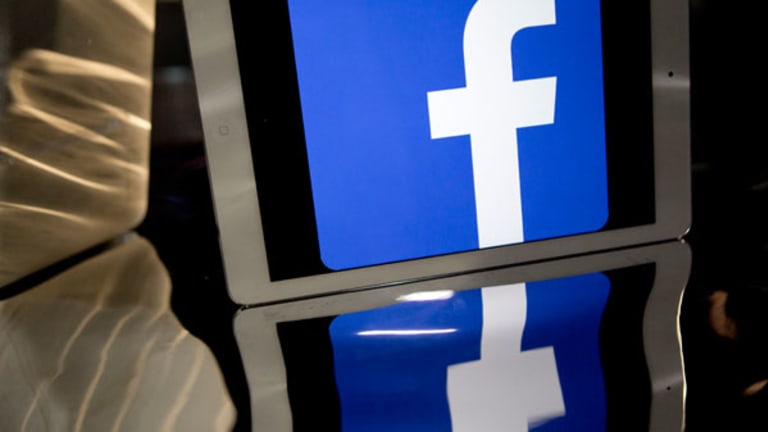 Facebook's Instagram Is Worth So Many Billions You Won't Believe It
The social network recently leapfrogged Twitter in number of users. Now it's also worth considerably more, says Citi Research.
SAN DIEGO, CALIF. (TheStreet) -- The law of truly large numbers seems to apply to Facebook (FB) - Get Facebook, Inc. Class A Report -owned photo social network Instagram, which announced last week that it has 300 million active users. The milestone member number makes Instagram worth -- wait for it -- $35 billion, according to Citi Research.
"Using what we believe to be conservative assumptions around user growth and monetization, we believe Instagram is worth $35 billion -- up from the $19 billion we had previously estimated due to faster growth in its audience as well as continued monetization gains by social media properties," Citi analyst Mark May wrote in the firm's Friday note on Facebook. "As such, we are increasing our price target for FB from $86 to $91."
News that Instagram is now bigger than Twitter (TWTR) - Get Twitter, Inc. Report , which closed the September quarter with 284 million active users, has been reverberating through tech and finance circles since the Dec. 10 announcement, climaxing on Friday with Citi's $35 billion conclusion. May believes Instagram could contribute $2 billion in high-margin revenue to Facebook if the social network was to boost its advertising efforts to full capacity. Instagram has been running ads for a little more than a year, though it takes a completely hands-on approach and still works with a select base of customers.
Facebook shares were trading up 1.5% at $79.56 on Friday afternoon thanks to the bullish report. Twitter shares, around even for the day at $36.72 by Friday afternoon, were unscathed by the rather unflattering comparison -- Twitter's market cap is hovering around $23 billion -- but the stock is on a trajectory to finish down more than 3.5% for the week. 
Citi's jaw-dropping valuation for Instagram is based, in part, by using Twitter as a proxy. "Not only is Instagram's audience now larger than Twitter, but its users are ~1.8x more engaged, and user growth has been greater," May said.
May calculates that if Instagram grows to 420 million active users by the end of 2015, and the app sees 12.6 feed views, on average, from users on a daily basis, then Instagram would generate $2.7 billion in revenue in 2015. The equation assumes $1.48 per 1,000 feed views, a similar metric used by Twitter to calculate the value of timeline views.
"Given the network effects present in social companies such as Instagram, we believe that Instagram can continue to rapidly add users and expect that the gap in total users between Instagram and Twitter will continue to widen, and forecast Instagram and Twitter users to reach 420 million and 319 million users by the end of CY15," May wrote.
The firm's rosy outlook on Instagram makes it seem like Facebook got the deal of the decade for its April 2012 buyout of Instagram, which was valued at $1 billion in cash and stock at the time. Prior to the Facebook deal, Twitter tried and failed to buy the photo social network, an outcome that appears tragic in the rear-view mirror.
Citi's Facebook price target raise to $91 also reflects a belief that 2015 will be the year that, in addition to Instagram, Facebook's advertising network and its acquired messaging service WhatsApp will develop into "meaningful" revenue streams.
--Written by Jennifer Van Grove in San Diego, Calif.
>Contact by Email.