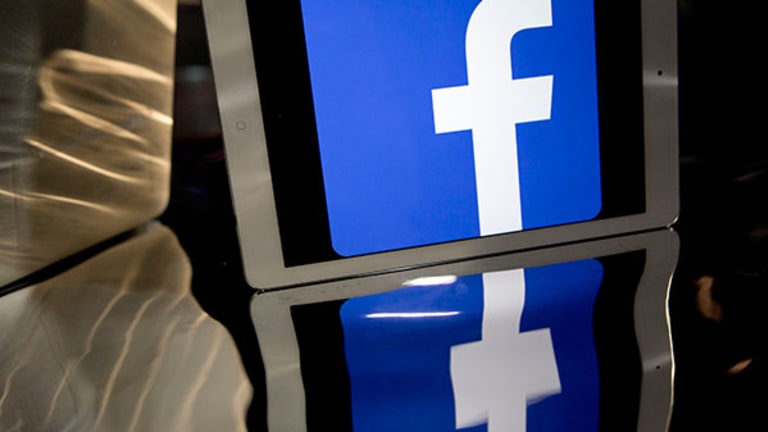 Facebook's Hidden Jewel Proving to Be Boon for Shareholders
Though Facebook advertising business is growing like weeds, the company's less talked about Open Computer Project is proving to be a boon to shareholders as well, though for different reasons.
NEW YORK (TheStreet) –– Though Facebook's (FB) - Get Report advertising business is growing like weeds in an untended garden, the social media company's lower profile Open Compute Project is proving to be a genuine windfall for shareholders, having saved more than $1.2 billion over the past three years, according to sources close to the situation.
Facebook's Open Compute Project, which the company first implemented in April 2011, has focused not only on the tremendous amount of data it consumes and analyzes, but has helped increased overall energy efficiency while cutting costs. Facebook operates data centers in Prineville, OR., Forest City, N.C., Lulea, Sweden and is currently in the process of building one in Altoona, Iowa. 
Since it was founded three years ago, OCP has grown to include more than 150 official members and dozens of technology contributions from companies led by Microsoft (MSFT) - Get Report, Intel (INTC) - Get Report and ARM Holdings (ARMH) .
Facebook Makes the Biggest Change to Mobile Ever
Here's What It Looks Like Inside Tesla's Massive Factory
How Apple's Big Deal With IBM Hurts BlackBerry and Microsoft
Since April 2011, Facebook has saved enough energy to power 40,000 homes for an entire year. Carbon savings in that same period is the equivalent of taking 50,000 cars off the road for an entire year.
SunTrust analyst Robert Peck, who rates Facebook "buy" with a $72 price target, says the company's quarterly results will continue to be strong, and that new products are likely to give the stock a boost in the near future. Peck cited changes to the right hand rail ad formats, video-ad unit testing, the start of Instagram monetization and the announcement of its mobile Facebook Audience Network as among its next big products.
"We think these areas, plus further announcements will be instrumental in driving the next leg of growth for the company," Peck said in an analyst note.
Analysts surveyed by Thomson Reuters expect the company to earn 32 cents a share on $2.81 billion in revenue.
Though Google (GOOG) - Get Report is the leader in the digital ad market, accounting for some 32% of digital ad spending worldwide last year according to eMarketer, Facebook is gaining ground. Facebook accounted for 5.8% in 2013, as it generated $6.74 billion in advertising revenue in 2013 ($7.87 billion in total revenue). The worldwide ad market was $120.05 billion, and eMarketer expects it to grow another 16.7% this year to reach $140.15 billion.
Goldman Sachs analyst Heather Bellini, who rates Facebook a "buy" with a $78 price target, says there's a good chance for "upside risk" to consensus estimates, as Facebook continues to increase its share of the overall corporate advertising pie.
"Overall, our contacts say the Facebook ad budgets continue to grow meaningfully, with the number of advertisers increasing," Bellini wrote in a research note. "Furthermore, many have expectations for meaningful increases in ad budgets as they look into CY15."
Sterne Agee analsyt Arvind Bhatia adds that the digital advertising industry is growing faster than previously expected, benefiting Facebook. "We believe the digital advertising industry is growing faster than previously expected and FB continues to gain share," Bhatia wrote in a research note. Bhatia rates Facebook "buy" with an $80 price target.
Looking ahead, Bhatia says the recently-concluded World Cup likely helped boost user engagement, and the eventual closing of the WhatsApp deal will help sentiment, as it puts "the spotlight back on the positives of the acquisition (scale, user growth, international reach, etc.)."
Perhaps even more important than the total advertising market is the mobile advertising market. Much of the world is increasingly turning to smartphones and tablets for its computing needs. At the end of the first-quarter, Facebook had 1.01 billion monthly active users on mobile, up 34% year-over-year and 609 million daily active users.
EMarketer noted that the mobile ad market was $17.71 billion last year, and is projected to grow 85% this year to $32.71 billion. Big numbers indeed, and Facebook and Google will own more than 70% of that global mobile ad spending, according to eMarketer.
During the quarter, Facebook held its f8 developer conference, where CEO Mark Zuckerberg announced several major initiatives, including the mobile Like button, App Links, and the introduction of the Facebook Audience Network, Facebook's mobile ad exchange, which Bhatia believes will be enormous for Facebook, as the company focused on mobile first.
"We believe by 4Q15, mobile advertising revenue could represent ~73% of total advertising revenue for Facebook," Bhatia wrote in a note. "Facebook's recently launched mobile ad network called Facebook Audience Network will likely prove critical to this. In fact, Facebook has made it clear it wants to be the very fabric of the mobile ecosystem."
At f8, Facebook's Deb Liu noted that now nearly 60% [acutally, 59%] of Facebook's revenue comes from mobile, due to actually tailoring the experience to users. Ads on mobile are not disruptive, and Facebook Audience Network can only help, as the company works with advertisers to bring relevant, interesting ads to users. Liu noted it encourages advertisers to work with Facebook, given the size of its audience.
Facebook is slowly making in-roads with other advertising initiatives as it continues to test auto-play video ads and the monetization of Instagram begin to get on track later this year, and into 2015. With the WhatsApp acquisition expected to close in the next couple of weeks as well as the pending acquisition of Oculus Rift, Facebook has several growth engines going for it in the next few years.

Deutsche Bank analyst Ross Sandler, who rates Facebook "buy" with an $85 price target, says Facebook is continuing to operate quite well, and given sentiment towards Internet stocks (despite recent comments made by Federal Reserve Chairman Janet Yellen), bodes well for investors.
"Unlike last quarter's solid-upside-but-disappointing-follow-through, which was largely a function of market sentiment towards Internet stocks, strong results in 2Q should translate into a higher price," Sandler said.
--Written by Chris Ciaccia in New York
>Contact by Email.