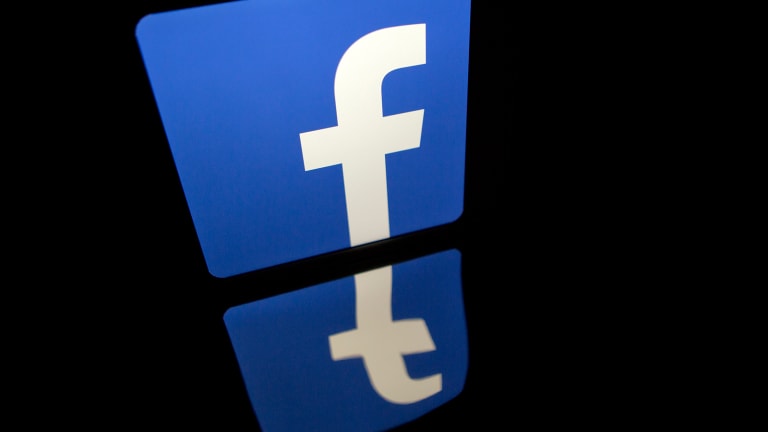 SAN DIEGO (TheStreet) -- In the eyes of Americans, Facebook (FB) - Get Facebook, Inc. Class A Report and its smartphone app are one and the same.
New data shows that consumers are allocating even more of their Facebook time to mobile rather than desktop -- and that bodes well for the company's business. In the first two months of 2015, the social network's primary mobile application, or the "big blue app" as Facebook has called it, not only noticed a bump in visitors but also an uptick in usage, according to the latest data provided by digital analytics firm comScore (SCOR) - Get comScore, Inc. Report. 
Fully two-thirds (66%) of U.S. Facebook users 18 and older accessed the social network from a smartphone in January and February, up from 63% during the fourth quarter of 2014. What's more, the company's smartphone app accounted for 63% of users' total digital time on Facebook in the first two months of 2015, compared with 60% in the fourth quarter.
Facebook users' growing preference for mobile has important implications as increased smartphone attention could help boost returns from the social network's burgeoning mobile advertising business.
In the fourth quarter, sales from Facebook's advertising business totaled $3.59 billion, and 69% of advertising revenue, or $2.48 billion, came from mobile.
"We view the growing share of smartphone usage as well as the increase in smartphone engagement positively, given the higher monetization rates for mobile versus desktop," Cantor Fitzgerald analyst Youssef Squali wrote in a note published April 2.
Perhaps even more encouraging is that Facebook has not lost its lock on smartphone users' overall mobile attention.
In February, Facebook's percentage of U.S. consumers' (18 and older) total smartphone time grew to 24%, up from 22% in December, comScore senior analyst Adam Lella said.
It's no surprise, then, that the company is stealing digital advertising dollars from rivals. In 2015, eMarketer forecasts that Facebook's U.S. digital display ad revenue will total $6.82 billion, or about one-quarter of the total market, and its share will continue to climb to 26.9% by 2017. Meanwhile, Google's (GOOG) - Get Alphabet Inc. Class C Report (GOOGL) - Get Alphabet Inc. Class A Report share of the U.S. digital display ad market will slip from 13% this year to 11.1% in 2017. 
TheStreet's Jim Cramer likes what he sees, and is bullish on Facebook's prospects on the media front. The company is reportedly working with publishers to host stories inside the social network, which would eliminate users' need to leave the service to read news.
"Now Facebook is flexing its muscles. Think of it. In the last year, Facebook has said it wants to be your place for sports with its NFL video clips deal. It wants to be your bank as we just learned. And now it wants to be your newspaper of record," Cramer said. "It all works for me."
The comScore data comes as Facebook seeks to redefine itself in the eyes of consumers and analysts as a "family of apps," and not just one big blue app. CEO Mark Zuckerberg attempted to drive the message home during Facebook's recent F8 developer conference where he talked up the company's efforts to make its standalone messaging app, Facebook Messenger, into a platform of its own.