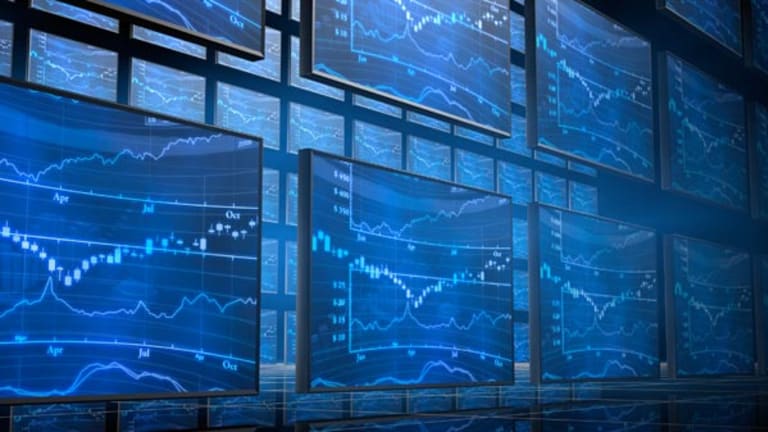 Facebook Turns 10, And Is Giving You a Gift
As Facebook turns 10, it's launching a new product that allows users to look back at some of their biggest moments shared on the social network.
NEW YORK (TheStreet) -- On top of momentous earnings embracing the notion that Facebook FB is now first and foremost, a mobile company, the world's largest social network officially turns 10 years old. It's celebrating its birthday in a massive way, by launching a new product.
To help celebrate this milestone, Facebook is launching "A Look Back" product, allowing users to see a personalized movie, or a collection of photos of their biggest moments shared on Facebook.
Facebook has gone from being a phenomenon on college campuses to becoming the way people communicate, interact and stay connected. People now share wedding announcements, anniversaries, birthdays and other life changing events all with the click of a button, racking up tremendous amounts of data for the Menlo Park, Calif.-based Facebook.
Those life-changing events have become an enormous business for Facebook. In the fourth-quarter, Facebook earned 31 cents a share on $2.59 billion in sales. Revenue from ads surged 76% year-over-year to $2.34 billion, with mobile revenue now generating over $1 billion in revenue per quarter ($1.24 billion this past quarter), despite having only just become a part of the company's business some eight quarters ago.
Read: Apple's Next Big Project
Facebook ended its most recent quarter with 1.23 billion monthly active users (MAUs). With more than 757 million daily active users, so there's sure to be no shortage of moments shared.
"It's been an incredible journey so far, and I'm so grateful to be a part of it," said CEO Mark Zucerkberg, regarding the anniversary. "It's been amazing to see how people have used Facebook to build a real community and help each other in so many ways. In the next decade, we have the opportunity and responsibility to connect everyone and to keep serving the community as best we can."
Facebook is ever changing, and appears to be catering now solely to mobile users, especially with the launch of its latest app, Paper. The new, available only on iPhone for now, allows users to create and share stories in new ways. The app has multiple sections, with the first being News Fed, that allows users to customize it with more than a dozen themes, including sports, technology, family, food and more.
The Look Back product, which can be accessed going to this link, will launch today on desktop.
--Written by Chris Ciaccia in New York