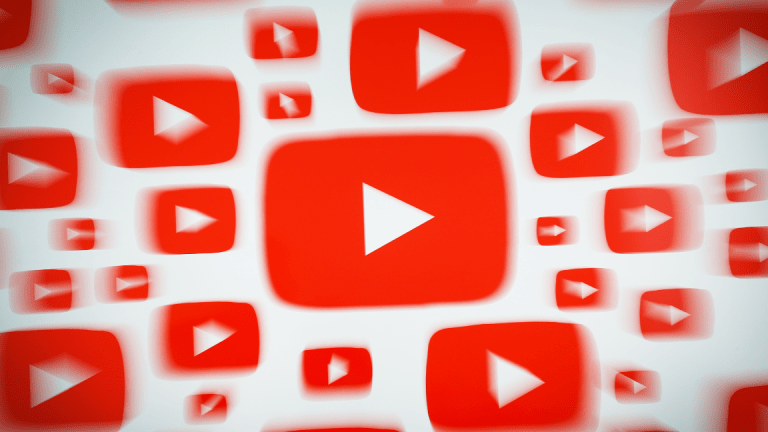 Facebook Takes Aim at YouTube, But It Faces an Uphill Battle
Facebook takes a big swing at YouTube with a new slate of options on Facebook Watch and Instagram. But it might be a long, painful battle for the social media giant.
The content wars are in full swing, and Facebook (FB)  has YouTube directly in its crosshairs. 
In short succession this week, Facebook unleashed a new slate of services to draw video stars to its Facebook Watch platform, while its subsidiary, the mega-popular photo sharing app Instagram, announced its own long-form video feature called IGTV. 
"It's time for video to move forward and evolve," said Instagram CEO Kevin Systrom at a launch event held in San Francisco and simulcast in several other cities. For Instagram -- where video uploads are currently limited to 60 seconds -- it means longer videos spun out into a separate app, as well as viewable within Instagram, encouraging its users to share more engaging videos with their followings. And for Facebook, it means adding a slew of new resources for homegrown social media stars to monetize their videos and engage with fans.  
Sound familiar? Alphabet's (GOOGL) YouTube has long been the spawning ground for social media stars, and the company has made a killing in wooing advertisers to the site's young, loyal audiences: Youtube is projected to earn nearly $4 billion in net advertising revenue in 2018.
As tech companies duke it out for content deals, Facebook is taking a big swing at Youtube's dominance in user-generated video. But media insiders say it could be a long and tedious game of catch-up. Here's a breakdown of Facebook's moves this week, and what it means for the social media giant. 
Instagram Doubles Down on Vertical Video
If your tolerance level hovers at about 15 seconds for vertical video, Instagram is betting it can change that. Announced on Wednesday, IGTV will exist as a standalone app and as a feature within Instagram's main app. IGTV is different in a few ways, Systrom wrote in a blog post. "First, it's built for how you actually use your phone, so videos are full screen and vertical." he wrote. "Anyone can be a creator -- you can upload your own IGTV videos in the app or on the web to start your own channel."
Does anyone want to watch hours of vertical video? Given Instagram's massive and growing user base, it may not matter. The company said today that its monthly active users have exceeded the 1 billion mark, and it's leveraging its own robust community of "influencers" -- Insta-natives with large and dedicated followings -- to push videos on their own channels. "I think Instagram will be Facebook's secret weapon in the war with YouTube for influencers and creators," said Christopher Motta of HL Group, a marketing firm that advises major brands.
Unhappy YouTubers Could be Facebook's Gain, Or Not
YouTube is still the largest video platform by total users and by views -- about one-third of the Internet uses Youtube, the company says, generating billions of views per day. But some YouTubers have expressed frustration with YouTube's shifting monetization standards, which included a sweeping crackdown on ads placements on videos deemed family-unfriendly. 
For Facebook, it could mean an opportunity to lure social stars, as well as brands. To court them, Facebook is also rolling out an application-only program promising to promote social media stars who publish on Facebook Watch. "Creators in the program will be able to earn money from their videos via Ad Breaks and get support connecting their content to larger audiences," wrote Facebook's VP of Product Fidji Simo in a blog post. The company wouldn't specify how many creators would be involved in the program, but added that the focus would be on "longer, authentic content that brings people back," Simo wrote.
Facebook Watch launched in August 2017, but has had a rough start. Facebook made a handful of deals with Major League Baseball and small food and lifestyle publishers to build out its initial slate, but the content is easy to ignore. "Facebook Watch currently isn't as appealing as YouTube is in terms of grazing content," said Jim O'Neill of Ooyala, an analytics firm covering the online video industry. "YouTube has more depth, far more talent and is very much established. There's a massive advantage to being an early mover in the video space -- as Netflix (NFLX) has also shown."
Is Monetization Enough?
Facebook is banking that more avenues for monetizing content will lure more social media stars to Facebook Watch. New tools include options for ad breaks, a potential new subscription option now being tested, and a service called Brand Collabs Manager purporting to connect stars with brand partnerships. But monetization alone may not be enough to keep talent on the platform, according to Kevin Grosch of Made in Network, an agency that works with popular YouTube personalities.
"For Facebook, one of the biggest challenges is that the tools themselves around traffic sources aren't robust -- you can't get insights on what's being viewed and shared and why. On Youtube, there's so much we can see on the back end. Because [Facebook is] constantly making changes, it's really hard to make those assessments," Grosch said. 
Facebook may have success in luring talent to Watch, but that doesn't mean they'll stick around, adds O'Neill. "Facebook will likely be able to attract new artists to Watch, but the bigger problem will be keeping them," he says. "If they really are good, they're likely to go over to YouTube for the bigger paychecks that will come simply from there being a bigger, more involved audience and a very mature ad business."
Pressure from Video Upstarts
Facebook has never been shy about borrowing ideas from smaller rivals, and its new interactive features may be the latest example of this. Seemingly inspired by HQ, a popular app that lets users create their own game shows, Facebook says it's placing an emphasis on engaging content.  It's a signal that Facebook is feeling the heat from newer services, like Amazon's (AMZN) Twitch, that have carved out intense followings while also winning exclusive content deals. (Building out its primary slate of gaming-related video, Twitch inked streaming deals with the NBA and Disney this year.)
"Facebook neglected online video for a long time, and YouTube has about a 10-year head start," adds Jon Dahl of Mux, a software analytics firm for video. "What's interesting is the pressure that Facebook and YouTube are feeling from newcomers. Twitch came out of nowhere and basically created a new segment, and now startups like HQ are doing the same."
Jim Cramer and the AAP team hold a position in Facebook, Alphabet and Amazon for their Action Alerts PLUS Charitable Trust Portfolio. Want to be alerted before Cramer buys or sells FB? Learn more now.