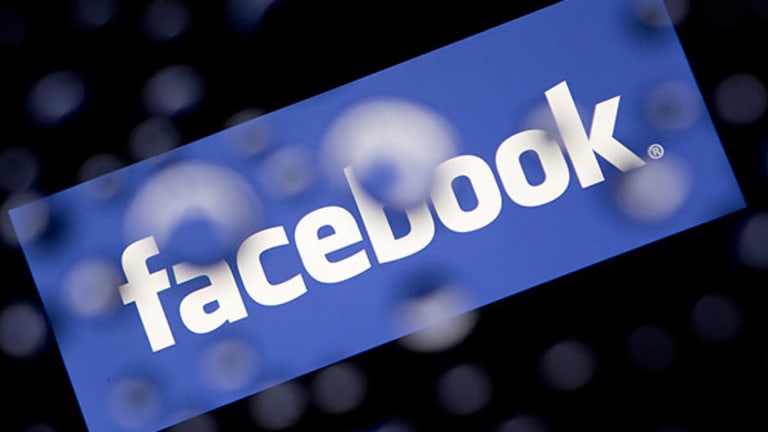 Facebook Scrambles to Apologize for Morbid Photos in Year-in-Review Feature
Computer-generated year-end videos also generated user complaints about which photos were automatically selected.
NEW YORK (TheStreet) -- Facebook (FB) - Get Meta Platforms Inc. Report  has been shamed into apologizing for its "Year in Review" feature after a bunch of users complained that their photo montage included recently deceased friends and relatives.
It's an inauspicious way for the company to end 2014 but for investors, who know the social media giant had phenomenal 47% run in its stock, it's likely just a minor blip. Shares currently trade around $80.
Year in Review is a computer-generated Facebook post that appeared in users' News Feeds earlier this month. It was designed to highlight their most popular photos posted this year. Users were then instructed to view their Review and share it with friends. Facebook cheerfully touted the offer with the tagline "It's been a great year! Thanks for being a part of it."
But the complaints started pouring in when users saw exactly what photos were included.
One of the loudest complaints came from designer Eric Meyer. His personal Year in Review included  a picture of his six-year-old daughter who had passed away after a battle with brain cancer. In a post on his personal blog Meyer criticized Facebook for its morbid thoughtlessness:
"To show me Rebecca's face and say, 'Here's what your year looked like!' is jarring. It feels wrong, and coming from an actual person it would be wrong. Coming from code, it's just unfortunate."
Year in Review Project Manager Jonathan Gheller apologized to the bereaved father for populating the feature with what turned out to be unwanted photos: "[The app] was awesome for a lot of people, but clearly in this case we brought him grief rather than joy. It's valuable feedback. We can do better -- I'm very grateful he took the time in his grief to write the blog post."
It's not the first time Facebook has had to scramble into damage control to apologize for a new or redesigned feature. Earlier this year, CEO Mark Zuckerberg published a long apology after altering two of the service's most popular features:
Facebook has yet to respond to our request for an official statement on the Year in Review snafu.
The story here ended reasonably well after Meyer accepted the project manager's apology for his personal Year in Review though warned that it's not just Facebook that needs to be singled out: "Yes, their design failed to handle situations like mine, but in that they're hardly alone. This happens all the time, all over the web, in every imaginable context. I was using Facebook's Year in Review as one example, a timely and relevant foundation to talk about a much wider issue."
Aren't the holidays just wonderful.
-- Written by Gary Krakow in New York.
To submit a news tip, send an email to tips@thestreet.com.
Gary Krakow is TheStreet's Senior Technology Correspondent
This article is commentary by an independent contributor. At the time of publication, the author held no positions in the stocks mentioned.