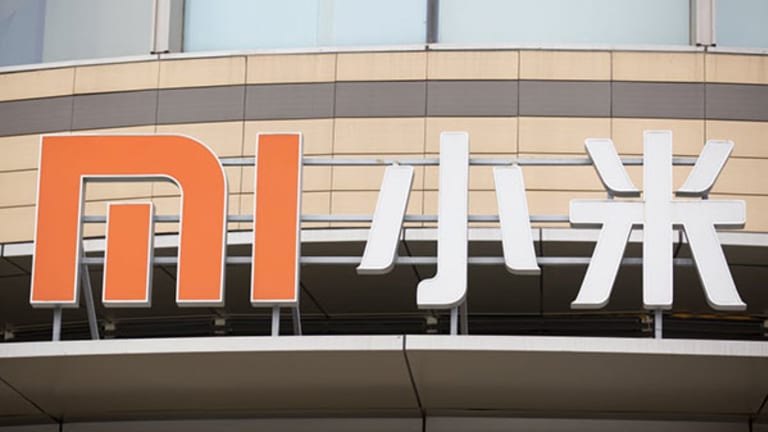 Facebook's Hugo Barra Hire Puts China's Tech Talent in Focus
Barra's submergence in fast-paced China may be proof the country's tech can no longer be ignored.
President Donald Trump may be a fan of building walls around the U.S., but he may face a tougher time preventing the free movement of talent -- even from his trade nemesis China.
Facebook's (FB) - Get Free Report hiring of ex-Xiaomi executive Hugo Barra to head its virtual reality business Oculus may simply be a reflection of Mark Zuckerburg's desire to tap into a fellow Silicon Valley alumni, but it's also a reminder that talent in the tech world is borderless, and has long been so.
It may also signify the irreversible edge the Chinese tech world has achieved over the past few years, building their own ever-growing tech dimension -- separate to the Googles (GOOGL) - Get Free Report , Facebooks, and Amazons (AMZN) - Get Free Report -- to attract a market representing a fifth of the global population.
The Brazil- born Barra's stint at Xiaomi -- during which he adopted the Chinese name 'Tiger Brother' -- may have significance for Facebook and fellow Silicon Valley players, not only that he succeeded in his mission to globalize the company, but also in that he submerged himself in an environment perhaps parallel to the Valley where fearless adoption of state-of-the-art technology to catch up and overcome other global tech players quickly became the norm.
And indeed, Xiaomi gained prominence in the smartphone market soon after he joined in October 2013, doubling its share of the global pie to more than 5% a year later. In 2015, the company ranked No.5 in the global smartphone market, according to market research firm IDC.
The quick emergence of Xiaomi, co- founded in 2010 by CEO Lei Jun and seven others, has partly been thanks to its active introduction of advanced tech, which has then posed serious threats to existing giants like Apple (AAPL) - Get Free Report and Samsung (SSNLF) . Some of the co-founders have experience at Google, Microsoft (MSFT) - Get Free Report , and Motorola (MSI) - Get Free Report. Barra himself was a product manager at Google since 2008, prior to joining Xiaomi.
When Barra unveiled Xiaomi's first global flagship smartphone - the Mi 5 - at the Mobile World Congress in Barcelona in 2016, he highlighted the adoption of Qualcomm's (QCOM) - Get Free Report Snapdragon 820, its newest processor.
Xiaomi may also have raised the bar for other Chinese players. Since the company's emergence, Huawei, Oppo and Vivo have not only overshadowed Xiaomi, they have also grabbed share from Apple and Samsung.
While all this was happening, China has also enjoyed a fast-paced boom of its own tech world.
Alibaba (BABA) - Get Free Report , the equivalent of Amazon, and major Internet company Tencent (TCEHY) are well-known names trading in New York.
But it may be a lesser known fact that under these giants, a unique ecosystem has quickly developed to grab a meaningful portion of the global market and creating a world parallel to the west.
Tencent's free messaging app WeChat, released in 2011, had 846 million monthly active users in the third quarter of 2016, according to Statista. The number stands in good comparison with Whatsapp's 1 billion.
Meanwhile, SinaWeibo, partly owned by Alibaba and described as a combined version of Twitter (TWTR) - Get Free Report and Facebook, had monthly active users of 275 million in mid-2016, compared with 320 million for Twitter.
Facebook equivalent Renren (RENN) - Get Free Report has also played a part in the Chinese social networking world, but with lesser success. 
(Apple, Alphabet, and Facebook are  held in Jim Cramer's charitable trust Action Alerts PLUS. See all of his holdings here.