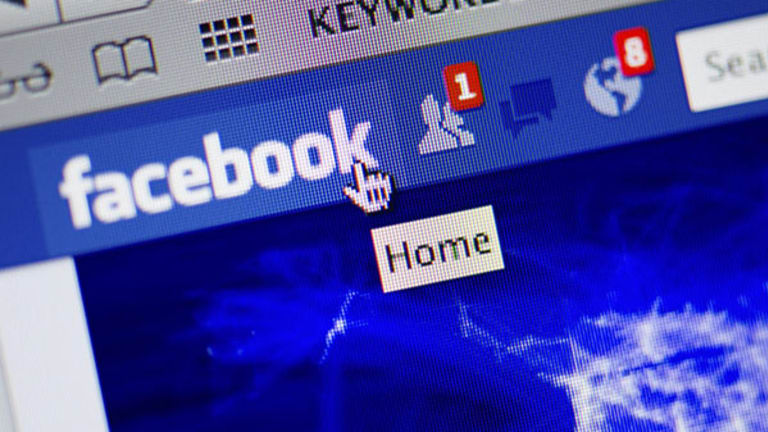 NEW YORK (TheStreet) -- Facebook (FB) - Get Facebook, Inc. Class A Report could be ready to send the big music labels a friend request.
The world's largest social network by active users is looking to host official music videos directly on its site as part of a push to make the site a top destination for online video, The New York Timesreported on Friday. Any licensing deal with the major labels is likely to further splinter online ad spending, much of which now goes to Google's (GOOG) - Get Alphabet Inc. Class C Report (GOOGL) - Get Alphabet Inc. Class A Report YouTube.
The reported talks would seek to add the likes of Universal Music Group, a division of Vivendi Universal (VIVHY) , Sony Music Entertainment, a unit of Sony (SNE) - Get SONY GROUP CORPORATION SPONSORED ADR Report, and Warner Music Group to the growing list of original content makers that publish videos directly on Facebook. Universal and Sony share music videos and other content online using Vevo, their joint venture with Google and Abu Dhabi Media, which is accessible on YouTube and other platforms. Representatives from the three music studios didn't immediately respond to requests for comment. A source, however, did say that music videos is a category Facebook could potentially explore.
But Vevo generates just a fraction of the billions of videos played each day on YouTube. On Thursday, about 3% of YouTube views were from the Vevo YouTube Channel, according to Social Blade.
Whether Facebook's video growth will spell a loss in revenue at YouTube rests on a bigger issue, said Victor Anthony, Internet media industry analyst at Axiom Capital: advertisers do not seem to be moving from television to digital as fast as their audiences.
"Either that shift is accelerating into digital, into YouTube and Facebook, or it shifts marginally, in which case they would have to duke it out." Anthony said. "There's still a high level of doubt among advertisers, from the ones I speak, with on the ability of digital to deliver on returns in comparison to TV."
Digital video ad spending has been surging, and although it's harder to track the number of video plays across the Internet, video views on Facebook alone grew 75% between summer 2014 and April of this year. On YouTube, views are projected to grow about 14% from April through the end of this year.
According to people briefed on meetings between Facebook and the labels, Facebook wants to add select music videos chosen by the labels and monitor the videos through the end of this year, The New York Times reported.
Daily video views on Facebook have quadrupled to 4 billion in April from 1 billion last summer. That number is still dwarfed by YouTube, which boasted 7 billion views every day in April and projects that it will have 8 billion by the end of 2015.
Facebook has already hooked many big-name content creators on the strength of the 1.4 billion people it calls users, as well as an ad revenue split that matches YouTube's terms -- 55% of revenue to the video creator, 45% to the platform -- dollar for dollar.
Buzzfeed, Vice and NBC are among a growing group of top-tier video makers now uploading content directly onto the social network.
Facebook's revenue-sharing model still has some kinks, as Re/Code, a tech publication, has pointed out. Since there are more videos than there are standalone autoplay ads on Facebook's Suggested Video feed, that 55% gets sliced up among content creators based on how long users watched each of several videos after scrolling past an ad.