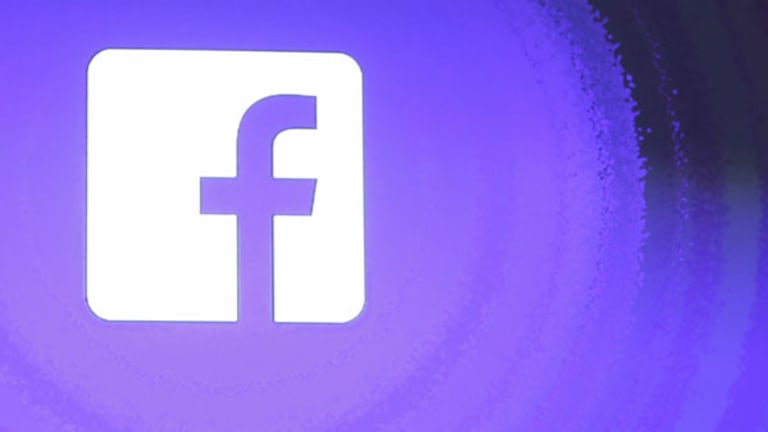 Facebook May Start Mobile Ad Exchange
Facebook looks as if it's going to start a mobile ad network, which could be a huge boon for the world's largest social network.
NEW YORK (TheStreet) -- Facebook (FB) - Get Report looks as if it's going to start a mobile ad network, which could be a huge boon for the world's largest social network.
In a blog post, Facebook revealed it would start rolling out Facebook ads in third-party mobile apps, allowing developers to better monetize their apps, in a world where increasingly a large percentage of apps are free.
This is very reminiscent of when Facebook started to run ads on Zynga's (ZNGA) - Get Report Zynga.com partnership, and could ultimately lead to Facebook having a mobile ad exchange, similar to what it does on desktop with FBX.
Facebook declined to comment for this story.
Facebook generates the majority of its revenue from advertising, so bringing an ad exchange to mobile would give Facebook the potential for an enormous new revenue stream.
In the third-quarter, Facebook earned 25 cents a share on $2.02 billion in revenue, as mobile revenue surged to 49% of total advertising revenue, approximately $881 million. The company noted it generated $1.8 billion in advertising revenue, up 66% year over year.
Facebook is scheduled to report fourth-quarter earnings on Jan. 29 after the close of trading. Analysts surveyed by Thomson Reuters expect Facebook to earn 27 cents per share on $2.34 billion in revenue.
Shares of Facebook were lower in Wednesday trading, falling 2.1% to $57.27
Here's the text in full detail:
Monetization is a difficult problem for mobile app developers, particularly as people move toward downloading more free apps and advertising dollars lag behind time spent on mobile. We faced some unique challenges when we first integrated ads into the Facebook mobile experience, and we believe we're now well positioned to help other mobile apps.
We are running a small test to explore showing Facebook ads in third-party mobile apps. In this test, we'll be extending Facebook's rich targeting to improve the relevancy of the ads people see, provide even greater reach for Facebook advertisers, and help developers better monetize their apps.
While we have run similar tests in the past, this current test is more like a mobile ad network in that we are working directly with a small number of advertisers and publishers, rather than an outside ad-serving platform.
This test is currently limited to a few advertisers and partners. We are not currently accepting additional participants, but if you are interested in receiving future updates on the status of this test, please let us know.
--Written by Chris Ciaccia in New York
>Contact by Email.