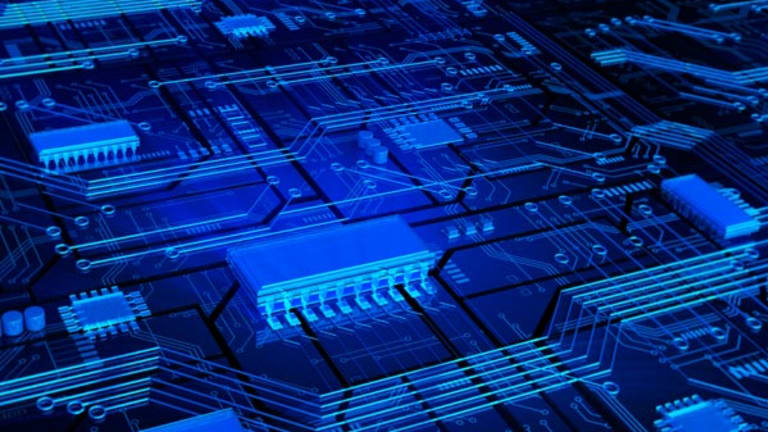 Facebook Jumps, Tesla Slumps: Tech Winners and Losers
Analysts boost Internet powerhouse Facebook with a ratings upgrade, while Tesla shares recede on pessimism surrounding longevity.
NEW YORK(TheStreet) -- Facebook (FB) jumped 5.15% to a $24.49 share price after analysts gave the company a ratings lift.
A major catalyst in the ratings upgrade is the company's likely inclusion in the S&P 500. Stifel analysts note that "Facebook has been publicly traded for a little over a year now and with a market cap of nearly 60 billion, it is likely to be considered for inclusion in the S&P 500 in the next year."
The 9-year-old company would be right at home, as it would join other Internet giants such as
Amazon
(AMZN)
,
Yahoo
(YHOO)
, and
eBay
(EBAY)
. If included, Facebook would be the 59th largest company on the S&P index.
Analysts are also optimistic about Facebook's likely success in the online advertising space. According to analysts at JP Morgan, "Branded ad dollars continue to shift online and to social as advertisers and marketers allocate more of their annual spend to online channels. We believe this shift provides a tailwind to Facebook, as we consider Facebook to be one of the primary beneficiaries of increasing social ad budgets." Satisfying marketers is crucial for Facebook, as the company is expected to post over $5.8 billion in ad revenue alone by the end of the 2013 fiscal year.
Noting this importance, Facebook is giving their advertising platform a facelift. Moving forward, companies will find advertising easier and more efficient. Facebook will do this through replacing quantity with quality. Zuckerberg's powerhouse believes that through reducing the number of ads while streamlining their design, marketers will see better results. Moreover, video and mobile advertisements could add new spheres of ad revenue.
There is also optimism surrounding the trendy Facebook subsidiary,
Instagram
. Although this small social media service is not currently a significant revenue source, it is rising quickly. Jordan Rohan of Stifel notes, "It is estimated that there will be over 4 billion mobile phones worldwide by 2017, most of which will have a camera, and thus, any monetization of the platform will result in significant revenue to Facebook in the long-term."
By the end of the current fiscal year, earnings per share are predicted to hit 54 cents on over $6.5 billion in revenue.
Tesla
(TSLA)
shares are off 2.23% as the admired electric vehicle has seen some recent bad press.
According to a
, the innovative automobile may not be capable of generating sustained demand. Bill Alpert wonders if "Tesla's stock market fans are viewing its prospects through 3D glasses."
With future releases, CEO Elon Musk looks to chop the $90,000 price tag in half. This may be overly hopeful, as electric batteries -- the basis of Tesla's success -- are achingly expensive. Unless there are leaps and bounds in battery technology, Tesla shares may lack longevity.
Alpert also notes that the rise of Tesla was partly due to early doubt. Investors with low expectations sold more than a third of free-trading Tesla shares short. However, "This fuel seems spent, for the moment," says Alpert.
Tesla has been one of the most impressive stocks on the market this year. Shares have skyrocketed 159.68% in the last three months. However, the company's 52-week high of $114.9 has slowly slid back to $100.09 in the last few days. If the slandering continues, this stock may continue to see a steady drop.
--
Written by David Webster in New York
>Contact by
.
Follow @thedavidwebster