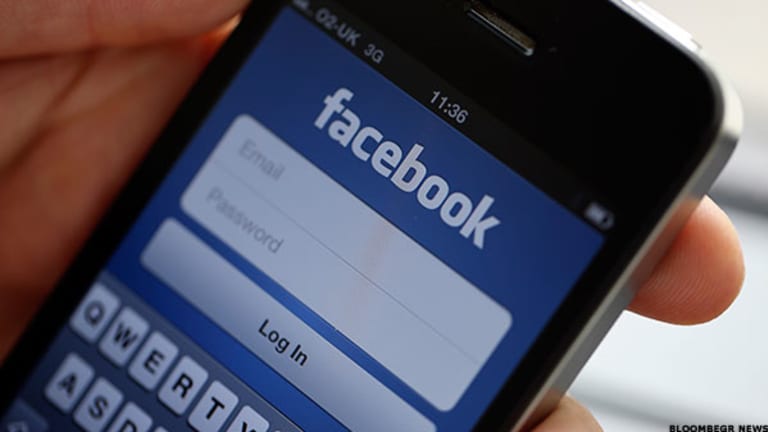 Facebook Is Now Putting Amber Alerts in Your News Feed
The social network is putting its network effect to work assisting the National Center for Missing and Exploited Children in locating abducted children.
SAN DIEGO, Calif. (TheStreet) -- The Amber Alert system, short for America's Missing: Broadcast Emergency Response, has a powerful new distribution channel in Facebook (FB) - Get Report , which announced Tuesday a system to deliver alerts about missing or abducted children in the Facebook News Feed.
The new system allows Facebook's partner, the National Center for Missing and Exploited Children, to sent out alerts on abducted children to people in targeted search areas, as set by law enforcement. The alerts will include the name and a photograph of the missing child, a license plate number and other available information on the child and the suspected abductor.
Started in 1996, the Amber Alert system is an early warning system for finding abducted children and is named after nine-year-old Amber Hagerman, who was kidnapped while riding her bicycle in Arlington, Tex. The national program, a partnership between law enforcement, broadcasters and transportation agencies, is used in all 50 U.S. states, Puerto Rico and the U.S. Virgin Islands.
When issued, Amber Alerts are broadcast on TV, radio, highway signs and mobile phones. To date, the program has successfully recovered more than 725 children.
"We know the chances of finding a missing child increase when more people are on the lookout, especially in the critical first hours," Facebook Trust and Safety Manager Emily Vacher said in a statement. "Our goal is to help get these alerts out quickly to the people who are in the best position to help."
Facebook's Amber Alerts will appear in members' desktop and mobile News Feeds, but not trigger mobile notifications, the company said. The alerts can also be shared with friends in the same fashion as other stories in the News Feed.
--Written by Jennifer Van Grove in San Diego, Calif.
>Contact by Email.