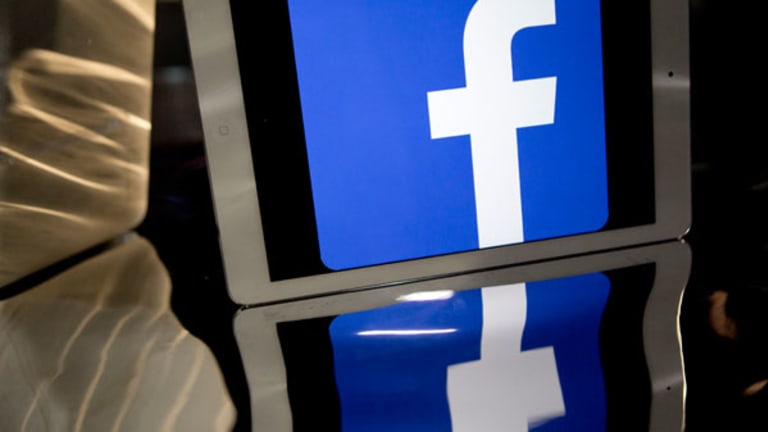 Facebook: How the Social Network Reinvented Itself in 2014
The world's largest social network spent much of the year evolving in purpose with high-priced buys and new tactics for appealing to everyone.
SAN DIEGO, CALIF. (TheStreet) -- Thanks to its unprecedented $22 billion cash and stock buyout of startup WhatsApp and major changes in strategy, Facebook (FB) - Get Free Report is heading into the new year a completely different and arguably far more intelligent company than it was just 12 months ago. 
In fact, 2014 will likely go down in digital history as the year that Facebook Chief Executive Mark Zuckerberg did everything in his power to make sure the world's largest social network maintained its dominance. 
Faced with the threat of quickly becoming a teenage wasteland, Zuckerberg throughout the year spent like there was no tomorrow, or perhaps to ensure that the social media platform would have a tomorrow.  He also took drastic steps to decentralize Facebook's bloated social network, demonstrating that the company's hip to what's happening in the broader realm of social media, where single purpose social media apps are proliferating. 
What follows are some of Facebook's most significant announcements, acquisitions, app launches, and strategy decisions taken during 2014:
Facebook's 2014 New Year's Resolution: Apps for Everyone
Facebook started 2014 with a new app and a new plan: Facebook Paper and the standalone app strategy. Designed with the news reader in mind, Paper flips News Feed inside out and presents users with their very own mobile newspaper. The app was the first in a series of offshoot social apps released by Facebook in 2014, and part of the company's grander plan to reinvent itself as a modern mobile app company with something for everyone.
As part of this strategy, Facebook launched a Snapchat-like ephemeral photo app called Slingshot, split its Messenger feature off from its primary app, released a pseudo-anonymous chat room app called Rooms, rolled out Instagram video assistant Hyperlapse, and created a separate app for Facebook Groups.
Three Plans In One
During Facebook's earnings call at the end of January, Zuckerberg first shed light on three different plans for achieving his long-stated goal of connecting the world.
In his miniature speech on Facebook's future, it held more than a few clues as to what was in the store for the company in the next three, five and 10 years. It would also become recurring talking points for Zuckerberg for all of 2014. Here's what Zuckerberg said at the time:
"The three-year plan is really all about building new kinds of experiences for sharing, like so many of the questions on this call have been about. The five-year approach is really mostly about helping people use their network to answer interesting questions or solve problems that they have. And that's where all the Graph Search work, and the Open Graph work, and some of the early parts of the AI [artificial intelligence] work that we're doing, you're going to start to see over that period of time. And then over a 10-year period, I think you'll really start to see a lot of the impact of some of the Internet.org work that we're doing."
The WhatsApp Shocker
Facebook secured a soulmate in WhatsApp, with its post Valentine's Day announcement that it would buy the hit messaging app in a cash and stock deal valued at $22 billion. The high-priced buy raised eyebrows and showed just how far Facebook was willing to go to secure its longevity. Now that it's part of Facebook's arsenal, WhatsApp can help the social network conquer the developing world with its far cheaper alternative to texting. And with 600 million active users and counting, WhatsApp appears to be on the fast-track to reaching 1 billion people.
The Oculus Rift
A little more than a month after the WhatsApp buyout shocker, Facebook said it was acquiring virtual reality headset-maker Oculus for $2 billion, breaking from its roots as a traditional social network to simultaneously enter the consumer hardware and virtual reality markets. Oculus, though seemingly an incongruous purchase, is the future of social networks and a new communication platform, Zuckerberg said at the time.
Oculus' Rift headset creates an immersive computer-generated environment, which is meant to make users feel as though they are actually in another location with other people. Zuckerberg, in his blog about the Oculus buyout, said: "Imagine enjoying a court side seat at a game, studying in a classroom of students and teachers all over the world or consulting with a doctor face-to-face -- just by putting on goggles in your home."  
The Facebook chief repeated several times over the course of the year that Oculus fits into his 10-year plan to connect the entire world.
Messenger Moves
Facebook set in motion months of controversy when it said in April that it was cutting Messenger out of its primary mobile app and forcing users to download a separate application if they wanted to keep using the product. The move was part of its standalone app strategy and supposedly made in the interest of speed and performance.
The company has seen mixed results, but appears to have survived the backlash and still stands by its decision.
Messenger has ballooned to 500 million monthly users as of November, up from 200 million at the end of April. Messaging, Zuckerberg told his users during a November question-and-answer session, is one of the few things that people do more than social networking. Or, in other words, a solo Messenger app has the potential to appeal to a much larger audience than Facebook proper.
PayPal President David Marcus Joins Facebook
In June, Facebook announced that it hired David Marcus, the head of eBay's (EBAY) - Get Free Report PayPal payments service as vice president of Messaging Products. The surprise hire and unlikely title hint at Facebook's ambitions as a major mover of money, even if it's just between its 1.35 billion members. Of course, Facebook's most immediate interest will be in finding ways to make money from Messenger.
Video, The Next Frontier
In 2014, Facebook showed more than a little interest in becoming a destination for video. The company tweaked News Feed to feature more videos, started showing related videos on mobile, and added video view counts on public videos. It also said in September that it nets more than 1 billion video views every day. The efforts appear to be all a part of a long-term plan to condition consumers to consume more video, all while courting premium content creators and advertisers.
Graph Search Gets Simplified

Nearly two years after Facebook first took the wraps off a natural language search engine called Graph Search, the social network brought the experience to mobile and made it much less confusing. With the December release, Graph Search is now just Search, works on smartphones, and finally allows for keyword search. As Zuckerberg noted at the beginning of the year, search remains a long-term priority, and the end-of-the-year release served as a public sign of the company's commitment to the product. 
Instagram Bigger Than Twitter
Facebook closed the year with possibly the best news yet: its four-year-old photo social network Instagram has more than 300 million active users. The milestone moment means Instagram, a beloved app among teenagers, is now bigger than its archrivalTwitter (TWTR) - Get Free Report . It also drives home the point that Facebook owns the social networking universe.
--Written by Jennifer Van Grove in San Diego, Calif.
>Contact by Email.