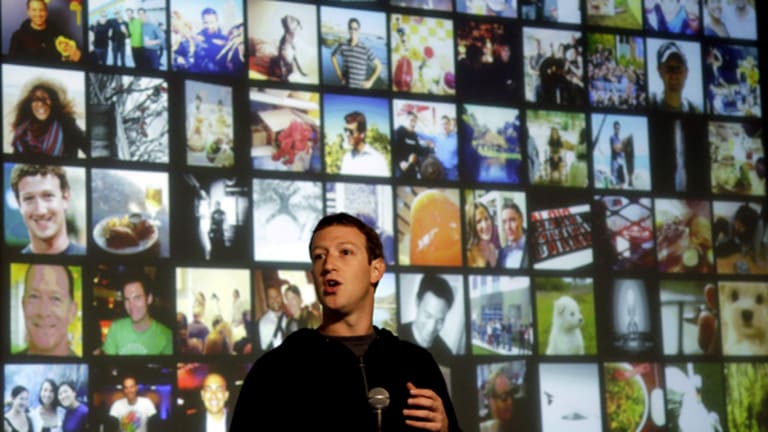 Additional analyst comment has been added to this story.
SAN FRANCISCO (
) -
Facebook
(FB) - Get Facebook, Inc. Class A Report
announced its
technology at a closely-watched press event this week, and while Wall Street didn't
favorably to the announcement, I believe investors are missing the forest for the trees.
CEO Mark Zuckerberg and Facebook executives Tom Stocky and Lars Rasmussen, both formerly of
Google
(GOOG) - Get Alphabet Inc. Class C Report
, announced the new product designed to help users find more about their friends, what they like, and where they've been, in order to make their own lives easier. While Zuckerberg stressed this product is in beta right now (it's only rolling out to hundreds or thousands immediately and is not available on mobile yet), it's clear that Graph Search has great potential.
As users continue to tag photos, 'like' pages, and import data to their Facebook pages, Graph Search will get smarter and its recommendations better. Zuckerberg stressed that Graph Search is not the traditional web search done by Google, Facebook partner
Microsoft
(MSFT) - Get Microsoft Corporation (MSFT) Report
and others, but much more. "Graph search is really powerful," he said, during his presentation. "This is really neat stuff. It's one of the coolest things we've done in a while."
JP Morgan analyst Doug Anmuth believes that this will hit Google, as more results eventually show up in Graph Search, and not on Google. "Google's stated mission is to organize the world's information and make it universally accessible and useful," he wrote, in a research note. "However, as Facebook's mapping of the social graph rapidly expands, more and more of that information will reside on Facebook and be included in Graph Search, not Google's search results."
Anmuth notes that Graph Search is not a replacement for Web search, but may be more useful, and, given the limited scope of the project now, may eventually become extremely useful. "Graph Search may not have the near-term revenue impact of some other initiatives that the Street was looking for in Tuesday's announcement, but we think it makes Facebook's data far more useful by giving it greater shelf life and surface-ability, which should deepen engagement on the site," he wrote.
The analyst rates Facebook "overweight" with a $35 price target.
Right now, Graph Search mainly focuses on photos, places, people and useful things as its four major pillars, but there's more to come, according to Zuckerberg.
Graph Search works by indexing users' connections. If you or your friends don't want something to be searchable, however, privacy settings on your account can keep those embarrassing photos hidden. Most of the information, at least initially, seems as if it will come from a user's friends, but there's also a way to search across people who aren't your friends to provide the most useful answer. Advertisers will eventually eat this up, helping generate a new revenue stream for Facebook.
"This could be a business over time," Zuckerberg said, but noted that the social network first needs to turn Graph Search into exactly what people want.
Topeka Capital Markets analyst Victor Anthony thinks that Facebook will eventually make money from Graph Search, but not right now.
"Missing from the presentation was a monetization component of the social search engine, and this is likely the key reason why the stock has pared back recent gains (along with a sell-the-news trade)," he wrote, in a note. "We caution investors not to take this short-sighted view as this is just the beginning stages of what we believe will be a huge monetization lever for Facebook. We have stated previously that webelieve a social search engine with a full monetization model would be worth $7-$8 per share to Facebook."
The analyst rates Facebook shares "buy."
Graph Search
will
eventually be a business; don't let Zuckerberg's words fool you. It has been developed to generate significant revenue over time, and could make inroads into Google's dominant search business as it evolves and grows. When asked about the relationship with Microsoft (Bing powers the search function that Graph Search can't find), Mark was quick to note that the two companies have a great relationship. "We have a great partnership with Microsoft," he said. "We continue to work with Microsoft to make Bing better, and they're working with us to make Graph Search better."
This is a direct shot at Google, especially as Google continues to add Google+ results to users searches, to try and make it more social. Investors are also taking this as a shot against
Yelp
, which helps users find places to eat, shop, and more, based on recommendations and reviews. Yelp's stock traded lower on Facebook's news. Facebook's hoping that by giving you access to your friends' 'likes' and recommendations, search will become more social, and will give you more access to ideas and suggestions to make your offline life more fulfilling.
Just don't expect to see any revenue from this venture for a while.
--
Written by Chris Ciaccia in San Francisco
>Contact by
.
Follow @Commodity_Bull
>To submit a news tip, send an email to: