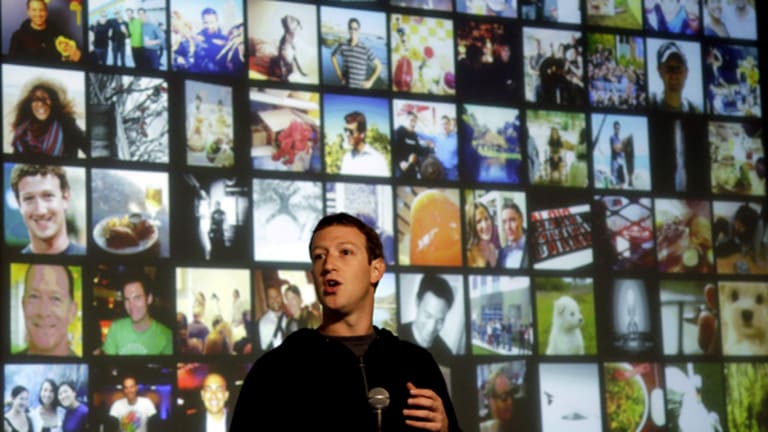 Facebook Grabs WhatsApp for $19B
Facebook has signed a $19 billion deal to acquire mobile messaging company WhatsApp.
This story has been updated from 5:35 pm with conference call comments and Facebook's latest share price.
NEW YORK (TheStreet) - Facebook (FB) - Get Meta Platforms Inc. Class A Report has clinched a $16 billion deal to acquire mobile messaging company WhatsApp.
The purchase price comprises $4 billion in cash and approximately $12 billion worth of Facebook shares, according to a statement released by Facebook. The deal also includes an additional $3 billion in restricted stock units to be granted to WhatsApp's founders and employees that will vest over four years following the deal's closing, bringing the total for the deal to $19 billion.
WhatsApp will continue to operate independently and retain its brand following the acquisition's closure and the company's co-founder and CEO Jan Koum will join the social network's board.
While eyebrows have been raised at the $16 billion price tag for WhatsApp, Facebook clearly sees great value in the Mountain View, Calif.-based firm. Over 450 million people use the mobile messaging service each month and WhatsApp adds more than a million registered users each day.
"WhatsApp is on a path to connect 1 billion people. The services that reach that milestone are all incredibly valuable," said Facebook CEO Mark Zuckerberg, in the company's statement. "I've known Jan for a long time and I'm excited to partner with him and his team to make the world more open and connected."
Speaking during an after-market conference call, Zuckerberg described WhatsApp as a perfect fit for Facebook as it looks to deliver more mobile services. "Our explicit strategy for the next several years is to focus on growing and connecting everyone in the world," he said. "[WhatsApp] is a company of really hardcore engineers who are obsessing about perfecting messaging."
The Facebook chief added that WhatsApp doesn't get as much attention as it deserves in the U.S., pointing to its higher profile in places such as Europe, India and Latin America.
Zuckerberg also discussed the different uses addressed by Facebook's existing Messenger service and WhatsApp. The Messenger chat service, he said, is not always used for real-time communication, whereas WhatsApp evolved from a model of replacing SMS. "I think that these are two pretty big and different use cases and the world needs both," he explained.
Inevitably, the social networking giant was quizzed about the deal's valuation during the call. Responding to an analyst's question, Facebook CFO David Ebersman cited WhatsApp's "healthy" business. "They are on a path to get to a billion people or more in a short period of time," he said. "The service they provide is extremely useful to people."
The CFO added that Facebook also looked at other names prior to the WhatsApp deal and said that the acquisition is expected to close in 2014.
Facebook shares, which gained 1.13% to close at $68.06, fell 2.82% in extended trading on Wednesday.
--Written by James Rogers in New York.
>Contact by Email.