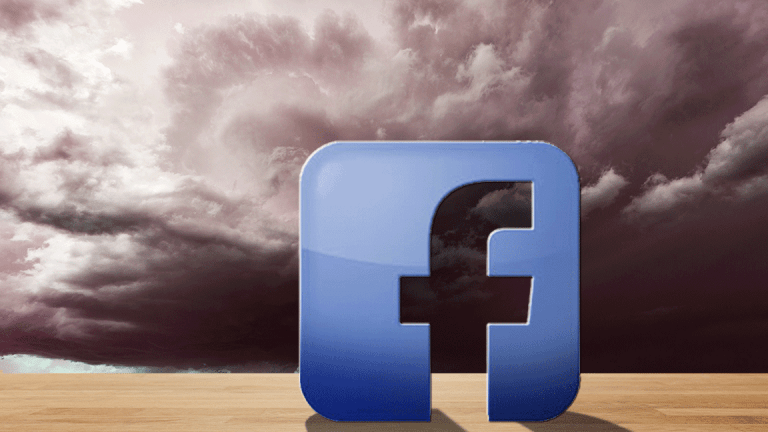 Facebook Employees Are Miserable; Here's Why Investors Need to Pay Attention
Poor morale can create problems at any company, but for Facebook, unhappy workers can be catastrophic.
No one's happy with Facebook (FB) - Get Meta Platforms Inc. Report right now, and that includes many of its own employees. 
It's been another week, another cache of revelations on the inner workings of the social network. This time around, it was a document dump released by the U.K. Parliament detailing how Facebook bartered with partners for user data, and other practices such as tracking call logs of Android users. The emails, which came courtesy of a lawsuit filed against Facebook by app developer Six4Three, are just more color for Facebook's image as a reckless steward of the vast amounts of personal data it harvests from its users. 
The revelations aren't just destructive to Facebook's public image, or to the reputations of its top executives, or even to its battered stock price. They're also damaging morale at the scandal-plagued tech giant.
Blind, an anonymous message board for tech workers, reported in a survey of Facebook employees that 37% felt "depressed." Reports quoting current and former employees point to a schism between loyalists to Facebook's leadership and those calling for more changes. And the job site Glassdoor dropped Facebook, once ranked as the most desirable U.S. tech company to work for, to No. 7 in its latest rankings. 
Miserable employees are a problem for any company. Especially in a strong economy, skilled workers who are oftentimes heavily recruited can easily seek out greener pastures: "With the unemployment rate the lowest it's been since 1969, it's a jobseeker's market -- top companies in tech are fighting to hire and retain the best talent," said Amanda Stansell, economic research analyst at Glassdoor.
It can also mean the difference between great and mediocre output from employees, added David Lassman, a professor of organizational management at Carnegie Mellon University.
"You always have a drop in productivity -- people complaining around the water cooler, texting each other complaining during work," said Lassman. "And unfortunately, you always lose your best people first because because they're the most mobile. The people who stay are either incredibly personally invested in the stock or the work, or they're just not that good."
Significantly, CEO Mark Zuckerberg, who famously idolizes the Roman emperor Augustus Caesar, has lost a number of longtime lieutenants in the past several months. Recent executive departures included the Instagram founders Kevin Systrom and Mike Krieger, former security chief Alex Stamos, general counsel Colin Stretch and communications and policy lead Elliot Schrage.
But there are other, less obvious risks to unrest among Facebook's rank-and-file. With outrage towards the company showing no sign of dying down -- and the prospect of tighter regulation on the horizon -- Facebook's internal dysfunction may continue spilling out into the press.
"If employees feel there is something happening that's illegal, unethical or against their strongly held values, they feel the need to tell someone," added Lassman. "Whether they leak it or tell someone who leaks it, people talk about it more. It's a shame how long it's taken to get it all out there; now it's like death by a thousand cuts." 
The endless stream of bad news is increasingly hard for investors to ignore, and threatens to overshadow any upside to Facebook's stock. Stifel's Scott Devitt, for example, cited distrust of the platform in lowering the firm's rating from buy to hold this week: "Facebook's management team has created too many adversaries -- politicians/regulators, tech leaders, consumers, and employees -- to not experience long-term negative ramifications on its business," Devitt wrote.
With Facebook shares having lost approximately one-third of their value since July, the pressure is on for Zuckerberg and Facebook to reassure shareholders, employees and the public that it's fully in control. 
If it can't, Facebook's vast constituency could decide that its emperor has no clothes.
Facebook is a holding in Jim Cramer's Action Alerts PLUS Charitable Trust Portfolio. Want to be alerted before Cramer buys or sells these stocks? Learn more now.