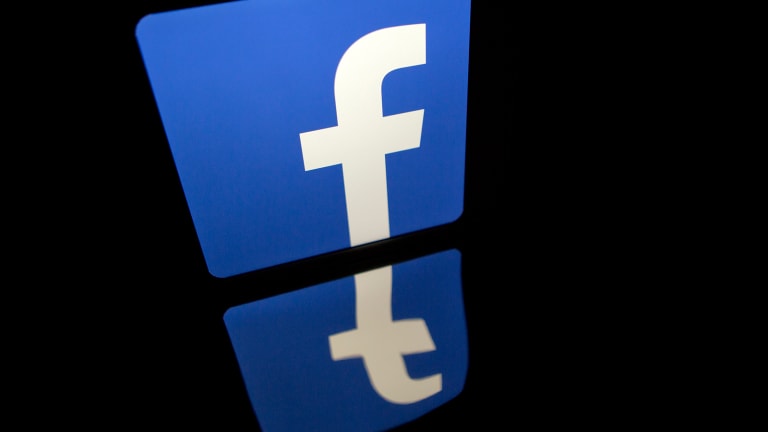 Facebook Embraces Nostalgia With Feature for Looking Back
The social network is giving members a new way to revisit posts, photos and events from years past.
NEW YORK ( TheStreet) --  Facebook (FB) is already in the business of helping you document memories. Now the social network will take you on a trip back down memory lane, too. 
Tuesday, Facebook said it was starting the global roll out of a feature called On This Day, which serves as a this-day-in-history window to users' personal social-networking archives. The features exist as a separate page people can visit to return to years-ago posts, photos and events, as well as the stories they've been tagged in. 
Shares of Facebook were trading up 1.55% higher at $85.72 Tuesday afternoon.
The feature, available on web and mobile, seems like a logical next step for a company that traffics in nostalgia, and it should appeal to people who share their most intimate moments, such as engagement announcements or baby pictures, with their Facebook friends. It is, however, inspired by venture-backed apps like Timehop and Memoir, which connect to a person's social networks to resurface old memories, and could prove a threat to those products.
"Timehop has a different approach than Facebook, " said Shashta Ventures Managing Director Sean Flynn, who is also a Timehop board member. "Just as the same reasoning that Poke created awareness over Snapchat, we think this will create awareness for Timehop."
Facebook has a history of stepping on the toes of other app makers as it seeks to cater to the changing whims of Internet users. For instance, the social network has tried its hand at disappearing photos and videos with Poke and Slingshot, though its efforts haven't thwarted the continued success of Snapchat.
"I think it's clear validation that the memories and nostalgia space are becoming increasingly important," said Lee Hoffman, CEO of Memoir, a competing app that raised $5.5 million in funding in November. "One of the things that Facebook is missing, though, is that reconstructing and sharing memories requires users to trust a service with all of their digital memories."
Facebook is not the channel most people will ever trust with a majority of their photos, he said.
Still, On This Day is private to each member, and could influence members to share more of their photos privately for a more comprehensive look back at their past moments. 
The new product announcement comes a day ahead of Facebook's annual F8 developer conference where executives are expected to unveil updates to the company's lineup of standalone applications, which includes Instagram and WhatsApp, as well as a new direction for its messaging app Messenger.