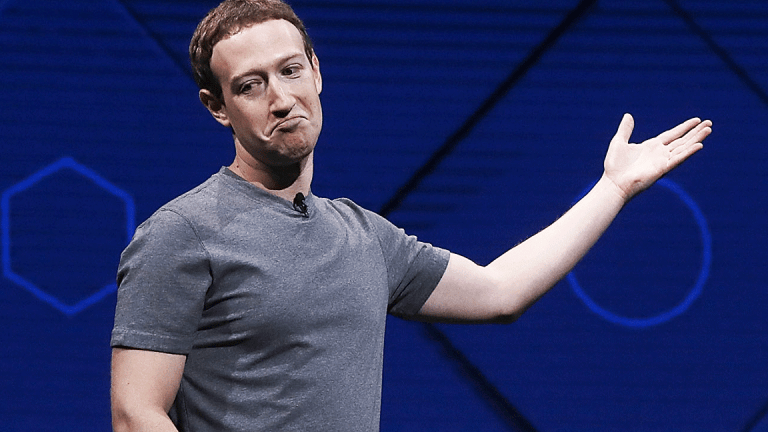 Facebook's Logging of Android Users' Calls and Texts Adds To Privacy Concerns
Some Facebook users have been surprised to discover that the social networking giant has been logging calls and texts sent from their Android phones.
As Facebook Inc.'s (FB) data scandal surrounding information accessed by the political data firm Cambridge Analytica continues to reverberate, the social media giant has another controversy on its hands.
Some Facebook users who have downloaded their data archives from the website were surprised to find that Facebook has been logging calls and texts sent from their Android phones. An Ars Technica report published on Saturday detailed the experience of one user who recently downloaded his Facebook data archive and described what he found on Twitter. 
In a blog post on Sunday, March 25, Facebook addressed the concerns that the company was collecting this information without users' permission, saying that call and SMS history logging is something Android users opt into on the Facebook Lite Android App and on Messenger.
The opt-in message for these users reads, "Continuously upload info about your contacts like phone numbers and nicknames, and your call and text history. This lets friends find each other on Facebook and helps us create a better experience for everyone." Users have the option to "turn on" the feature or to decline.
Facebook declined to comment for this story and instead pointed TheStreet to its blog post. 
Facebook and its executives have been under fire since news came to light that data analytics firm Cambridge Analytica improperly obtained and used the data of as many as 50 million users in 2014. The company is now being investigated by the European Union and the U.S. Federal Trade Commission (FTC). Last week, Facebook's shares fell 14%.
On Monday morning, the social network's stock fell as much as 5% following the confirmation of the FTC's probe, but recovered throughout the day and closed up 0.4% to $160.06 at market close. The stocks of many large-cap tech stocks rallied as fears of a trade war with China eased.
Data & Society researcher Mary Madden said that the Android data controversy highlighted the importance of how choices are presented to users in discussions of privacy concerns.
"It's everything from the size and placement of text and word choice, to the notifications and timing of requests," Madden said. In this case, the growing backlash against Facebook shows that it was not clear to users what they were opting into.
"Users are reacting to their information being used in ways that that didn't expect," Madden said. "This is a story about what it means to have informed consent when asking users for permission to access certain forms of data that will be retained over time."
iPhone users have been immune to this kind of "data scraping," in part thanks to Apple Inc.'s (AAPL)  more secure features, said Tim Bajarin, Creative Solutions president.
"Apple's privacy settings in general are extremely tight, and Apple's messaging service is totally encrypted," Bajarin said. "No one can get access to it."
Android, on the other hand, has a more generic operating system used by different manufacturers like Samsung, and in many cases it is up to the phone manufacturer to implement privacy settings or updates, Bajarin said.
Despite these issues originating from Android's security, Bajarin said it was still Facebook's responsibility to make users clear on what they were opting into.
"Until recently a lot of users just did not understand the depth of how much data is being collected by apps like Facebook," Bajarin said. "This should be a wake-up call for all users of any of these services."
Facebook made it clear in Sunday's blog post that the company does not sell this data and that it does not collect the content of users' texts or calls. However, Bajarin said that if the company doesn't sell the information, he can't see a point in having collected it for years.
"I don't know how that benefits them," Bajarin said. 
Facebook and Apple are holdings in Jim Cramer'sAction Alerts PLUS Charitable Trust Portfolio.Want to be alerted before Cramer buys or sells FB or AAPL? Learn more now.