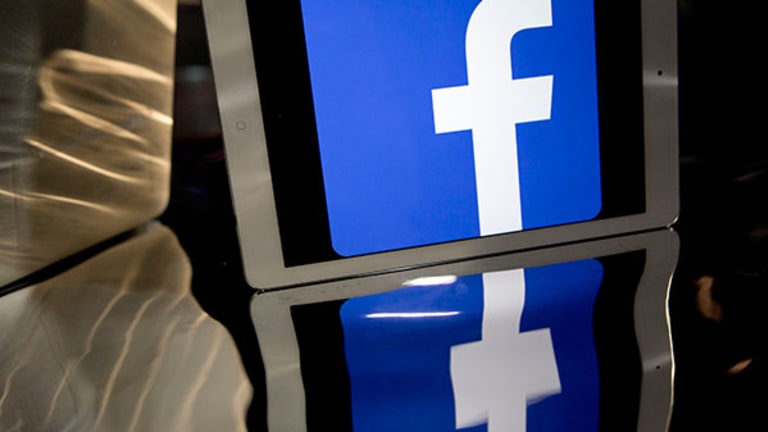 Facebook Bests Pinterest at Converting Sales on Cyber Monday
Facebook and Pinterest both successfully drove higher order values for online retailers over last year, but the larger social network proved more effective at converting browsers into buyers.
SAN DIEGO, CALIF. (TheStreet) -- Thus far, Facebook (FB) - Get Facebook, Inc. Class A Report  is proving to be social media's overachiever for the digital holiday shopping season, driving higher average order values for online retailers at materially higher conversion rates than its seemingly more shopping-attuned rival Pinterest, according to the latest data compiled by IBM's (IBM) - Get International Business Machines (IBM) Report Digital Analytics Benchmark Hub. 
Specifically, on Cyber Monday, Facebook referrals resulted in an average of $123.44 per order versus Pinterest referrals, which drove an average of $97.78 per order, for a difference 26.2%. The world's largest social network also converted digital browsers into buyers at a rate of 2.3% compared to 1.6% for Pinterest.
"Last holiday season, Pinterest really rose to prominence with a lot of fanfare. It is absolutely now a mainstay in the retailer's social media arsenal, but Facebook continues to be a workhorse from a social media perspective in terms of being able to drive conversion and drive high average order values," Jay Henderson, Director of IBM Smarter Commerce, told TheStreet.
To arrive at its data points, IBM gathered real-time transaction data across roughly 800 U.S. retail websites. The Cyber Monday data reflects transactions taking place during a 24-hour online shopping period between 12:00 a.m. PST (3:00 a.m. EST) and 12:00 a.m. PST (3:00 a.m. EST). The referral values for Facebook and Pinterest represent the average ticket price for purchases where a consumer started on a Facebook or Pinterest page and clicked through to a retailer site where he or she made a purchase. IBM did not measure Twitter (TWTR) - Get Twitter, Inc. Report referrals, Henderson said, because comparable data around same-session conversions was not available for tracking purposes.
Both Facebook and Pinterest improved the average order value of their referrals over Cyber Monday last year. In 2013, Facebook referrals drove an average of $97.81 per order while Pinterest referrals resulted an average of $92.40 per order on the online holiday, Henderson said.
In the bigger picture, mobile was Cyber Monday's biggest winner, with spending from a smartphone or tablet accounting for 22% of total sales, up 27.6% year-over-year, according to IBM's data. Cyber Monday mobile traffic accounted for 41.2% of total online traffic.
"Mobile shopping is becoming the new Thanksgiving tradition," Henderson said. "When you think about how consumers are interacting through Facebook and Pinterest, a lot of times they're using their mobile devices when they finish their Thanksgiving dinners...and doing some mobile shopping."
On Cyber Monday, digital sales were 8.5% greater than in 2013, though the average order value was down 3.5% at $124.21, according to IBM's data. In total, online sales over the five-day digital holiday stretch from Thanksgiving through Cyber Monday grew 12.6%, and mobile sales were up 27.2% over the same period last year, according to the IBM Digital Analytics Benchmark Hub.
--Written by Jennifer Van Grove in San Diego, Calif.
>Contact by Email.