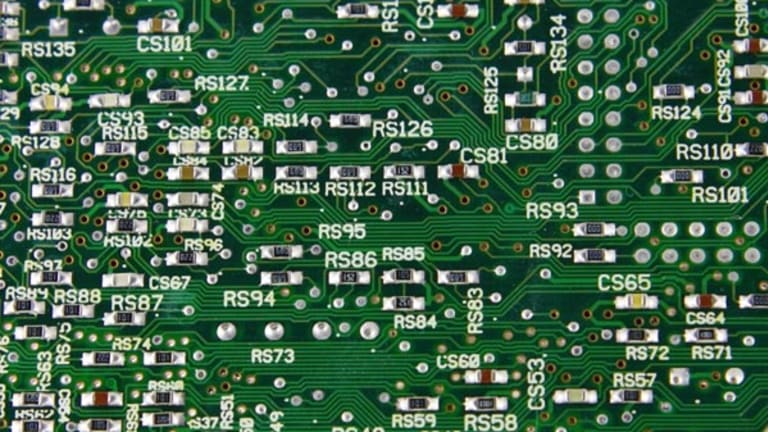 Exclusive: Apple Tablet Has No Intel Inside
Intel loses out on a monumental design win for the Apple Tablet.
Intel loses out on a monumental design win for the Apple Tablet.
CUPERTINO, Calif. (TheStreet) -- Apple (AAPL) - Get Report is throwing a glamorous Tablet party and chip partner Intel (INTC) - Get Report isn't invited.
With production time of its Tablet approaching, Apple has been making its final decisions on which components will go into the device, which is due out in March. Unfortunately for Intel, it didn't make the cut, says Northeast Securities analyst Ashok Kumar, based on conversations with Apple's design manufacturing partners.
Rendering of Apple's tablet device
There has been speculation that Intel's new generation of Atom chips was in the running for the slot, but Apple ultimately chose a processor developed by
P A Semi
, a chip shop Apple acquired two years ago, according to another analyst familiar with the so-called build plan.
If you believe that the closely-watched Apple Tablet will reshape the mobile computing landscape, then the snub deals Intel a significant defeat. Intel had a lock on the netbook market with its Atom processors and it was widely assumed that the chip giant would win the Tablet contract at all costs.
Intel and Apple representatives were not immediately available for comment.
As the dominant computer processor supplier, Intel will likely gain traction on other tablet brands, including a slate-like device from
Microsoft
(MSFT) - Get Report
and
Dell's
(DELL) - Get Report
touchscreen device, which is expected to premier this week at the Consumer Electronics Show in Las Vegas.
However, in tech circles and beyond, Apple's Tablet is the only game in town. The marriage of two marquee names -- Apple and Intel -- seemed inevitable. Intel can't be happy sitting on the sidelines as Apple's new product catches on with consumers.
-- Reported by Scott Moritz in New York
Now See
>>Photo Gallery: 2010 CES Show