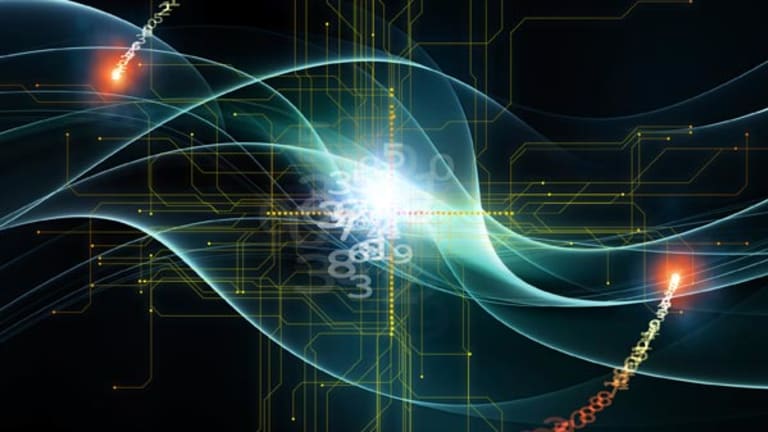 Excerpts From H-P's Investor Call
H-P conducted a last-minute investor call following the announcement that its CEO, Mark Hurd, was stepping down. Here are some highlights.
PALO ALTO, Calif. (TheStreet) -- In the wake of Hewlett-Packard's (HPQ) - Get HP Inc. Report stunning announcement that its CEO Mark Hurd was resigning, the company and its board held a last-minute investor call Friday afternoon to discuss its third-quarter earnings preannouncement.
Most notable:
H-P boosted its full-year guidance
from $4.45 to $4.50 (non-GAAP) EPS to $4.49 to $4.51 a share. Full-year revenue is anticipated to be in the range of $125.3 billion to $125.5 billion compared with the average analyst estimate of $124.52 billion.
Here are some highlights from the call:
Interim CEO Cathie Lesjak
: "Fundamentally our strategy isn't changing at H-P. At the end of the day,
Hurd didn't drive the initiatives -- it was the organization that supported Mark that drove those.
"The preliminary results we announced today underscore our financial strength. This guidance isn't any different than it would have been if Mark Hurd was still CEO. We'll cover
the numbers in more detail on August 19.
"We also have an analyst day on Sept. 28 -- there's a great opportunity to take this business to the next level and we'll be anxious and happy to share
new initiatives with you then."
Mike Holston, H-P's general counsel
: "Mark's conduct displayed a profound lack of judgement.
"Let's be clear -- the amount of expenses we're talking about
in this investigation are not material to H-P. That said, it wasn't the dollar amount of the expenses that drove the board's decision. It was a systematic pattern of improper expenses and inaccurate reports and the disregard for the values of H-P that Mark admitted he didn't live up to.
"We did a thorough investigation and we're satisfied that this was a pattern that
only related to Mark's conduct with this specific individual and wasn't broader than that."
Marc Andreessen, H-P board member:
"We don't have a lot to say
regarding the process to find a new CEO, but we'll make sure we get the right CEO. We're looking at both internal and external candidates."
--Reported by Maggie Overfelt in New York.