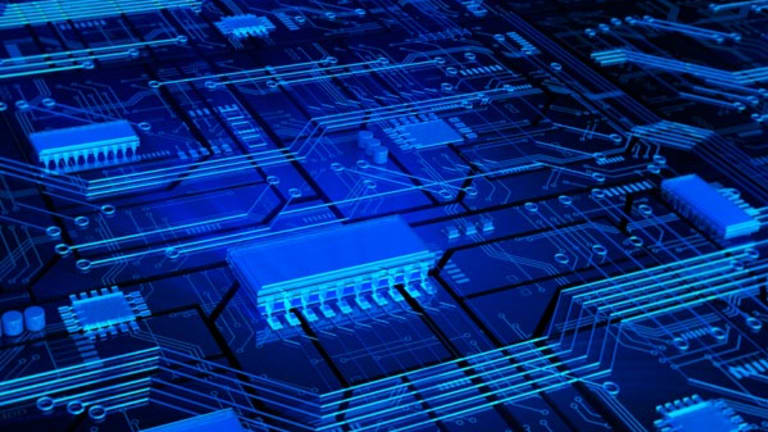 EU Still Open to Oracle/Sun: Report
Oracle's controversial Sun acquisition could still get the green light from European regulators, according to a media report.
WASHINGTON D.C. (
--
Oracle's
(ORCL) - Get Free Report
$7.4 billion
of
Sun Microsystems
(JAVA)
could still get the green light from European regulators, according to a top E.U. official.
The European Commission issued a formal
to the
Monday. Officials voiced their
about Oracle
obtaining
Sun's
technology, which has strong links to the open source community.
Despite the objection, a top European antitrust official says that regulators are keeping an open mind on the deal, according to
Dow Jones
.
Nadia Calvino, the E.C.'s deputy director general for mergers and antitrust reportedly told a Washington antitrust conference that no decision had yet been made on the deal. Calvino, however, reiterated the Commission's concern about MySQL.
, which competes with
Microsoft's
(MSFT) - Get Free Report
SQL and
IBM's
(IBM) - Get Free Report
DB2 is one of Sun's core technologies, along with Java and Solaris. The technology, however, is also featured in free software projects such as WordPress, prompting concern that the deal could have widespread ramifications for the broader tech sector.
The protracted acquisition, which has already been approved by the Justice Department and Sun shareholders, prompted a
between Oracle and the
this week.
Set against this backdrop, Calvino's comments may be an attempt to cool the tensions surrounding the Sun deal. Even the Justice Department took the unusual step of commenting on the E.U.'s stance this week, saying that "the merger is unlikely to be anticompetitive".
European regulators have until Jan.19. to either approve or reject the deal, which Oracle had originally hoped the conclude during the summer.
The drawn-out purchase has been particularly problematic for Sun, which recently announced plans to cut
. Sun revealed the headcount reduction in a filing with the
Securities and Exchange Commission
, explaining that its hand was forced by the delay in closing the deal.
Outspoken Oracle CEO Larry Ellison has already
that the EC probe is costing Sun $100 million a month.
Sun shares tacked on 7 cents, or 0.81%, to $8.67 Friday, mirroring the broader advance in tech stocks that saw the Nasdaq rise 0.53%. Oracle's stock also headed northwards, rising 25 cents, or 1.13%, to reach $22.29.
-- Reported by James Rogers in New York