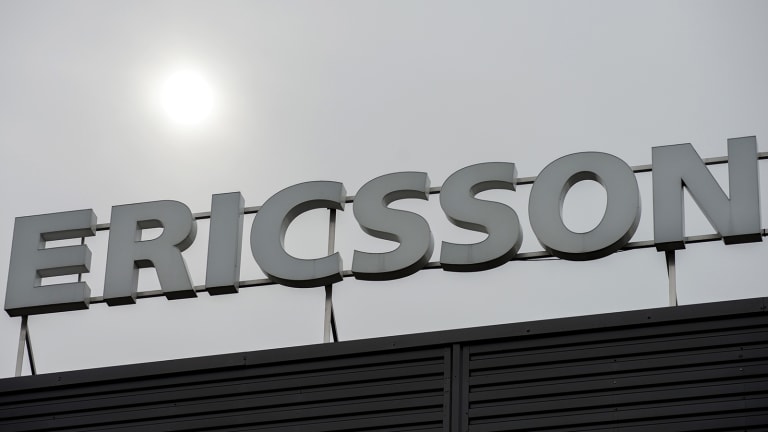 Ericsson Slides on News of Insider CEO Appointment
Decade-long board veteran Ekholm, a former CEO of the group's leading shareholder, will replace Frykhammar in January.
Shares in telecom equipment maker Ericsson (ERIC) slipped on Nasdaq on Wednesday after the company hired an existing board member, and the former CEO of its leading shareholder, as its new president and CEO.
Börje Ekholm, who is now CEO of Investor'sPatricia Industries, will replace interim CEO Jan Frykhammar in January. Frykhammar was installed after the ouster of Hans Vestberg in July following a disappointing performance over successive quarters and amid dissatisfaction with Vestberg's April restructuring plan.
The appointment of Ekholm demonstrates the not-so-hidden hand of Investor, which controls 22% of Ericsson stock. Ekholm was between 2005 and 2015 president and CEO of the Wallenberg family-backed vehicle and is also a decade-long Ericsson board veteran.
While some shareholders on Wednesday doubted the wisdom of appointing an insider to the top job, Ericsson chairman Leif Johansson presented it as an advantage.
"Having served on Ericsson's board of directors for the past ten years, Börje Ekholm has full understanding of the challenges and the opportunities Ericsson currently faces," he said.
Liberum analysts also gave the news a thumbs-up.
"While not much is known about the man and his plans as yet, his background suggests that he is likely to focus on creating shareholder value within a reasonable period of time, rather than on longer term strategic goals of growth and market share," they wrote. "The quick announcement also helps reduce uncertainty. We, therefore, regard the appointment as being potentially positive."
Investor was recently reported by the Svenska Dagbladet newspaper to be at loggerheads with No. 2 shareholder Industrievaerden over whether Johannson himself should remain in place, with Investor advocating the status quo.
Ericsson shares on Nasdaq were recently down 1.4% at $4.95.
On Oct. 21, the company promised additional restructuring measures and pointed to two to three more quarters of woes as it fleshed out quarterly earnings figures that had sent its stock plummeting a week earlier.
Ericsson's third-quarter operating profit shriveled to 300 million Swedish kronor ($33.7 million) from Skr5.1 billion a year earlier as sales and profitability in a unit that supplies mobile broadband equipment plunged. Group sales fell to Skr51.1 billion from Skr59.2 billion and earnings per share dwindled to Skr0.34 from Skr1.34.
The company is suffering from diminishing spending from clients including Vodafone (VOD) and Verizon (VZ) amid a slowing pace of telecom industry upgrades to 4G standards, with the 5G investment push yet to begin in earnest.
Ericsson has already announced it will cut 3,000 jobs and another 900 consultants and aims to cut run-rate operating expenses to Skr53 billion in the second half of next year, compared with Skr63 billion in 2014. On Oct. 21 it promised "further short-term actions."
Ekholm, a former McKinsey consultant, is also a board member of Alibaba (BABA) , Nasdaq OMX Group and Trimble Navigation.