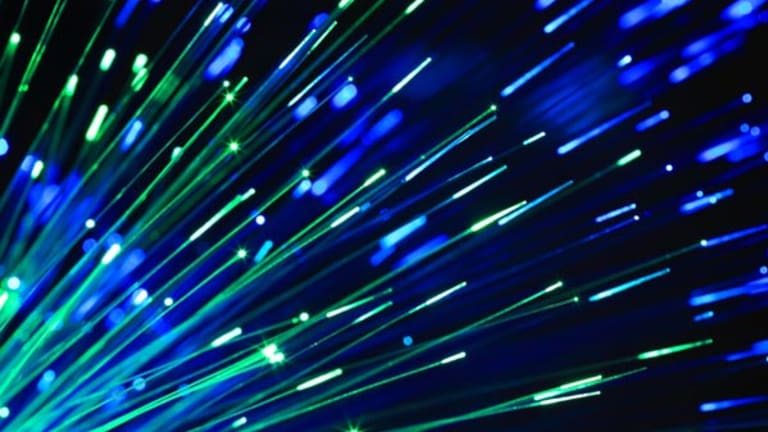 Emdeon Shares Surge on Debut
Emdeon, the e-billing company, makes an impressive start to its first day as a public company.
NASHVILLE, Tenn. (
) -- Healthcare IT specialist
Emdeon
( EM) burst out of the gate on its first day of trading as a public company Wednesday, with shares quickly surging past their $15.50 offering price.
With the debate about U.S. health care reform intensifying, the company's shares opened at $17.75, and were soon trading at $17.85. The stock dipped, however, to around $17.57 by mid-morning.
Emdeon priced its shares at the top end of its anticipated range of $13.50 to $15.50 after the market's close Tuesday, underlining the growing interest in healthcare technology. The electronic billing giant also increased the number of shares offered by about 10% to 23.7 million.
The interest in Emdeon's shares was not a complete surprise. The company's offering has already generated plenty of
, even in a somewhat cautious IPO market.
Emdeon handled half of all the electronic health care transactions in the U.S. last year. It is seen as well-positioned to exploit President Obama's ambitious
health care agenda
.
The Obama administration, for example, plans to spend
$10 billion
over five years to implement electronic medical records, and has promised to streamline the byzantine U.S. health care system.
Even as the debate about Obama's broader strategy intensifies, fueled by recent comments from former Alaska governor Sarah Palin, there seems little doubt that technology will play a much larger role in how Americans access medical services.
Set against this backdrop, Emdeon is an attractive proposition, according to Scott Sweet, principal researcher at analyst firm IPO Boutique.
"It's a very user-friendly, streamlined system that's easily installed and their numbers are quite compelling," he told
TheStreet.com
. Some 92 % to 95% of the company's revenue is recurring, added Sweet.
Emdeon, which competes with
McKesson
(MCK) - Get McKesson Corporation Report
and
EDS
, now part of
Hewlett-Packard
, clinched revenue of $444.4 million during the first six months of 2009, up from $422.9 million in the same period last year.
The global economic slowdown prompted a hiatus for tech-related IPOs, although recent months have seen a number of firms take the public plunge. Last week, for example,
Avago Technologies
(AVGO) - Get Broadcom Inc. Report
and
CDC Software
( CDCS) began trading as
public companies
, just a few weeks after software specialist
LogMeIn
(LOGM) - Get LogMeIn, Inc. Report
launched its own
.
Other tech-related offerings this year include
restaurant reservation Web site
OpenTable
(OPEN) - Get Opendoor Technologies Inc Report
company
SolarWinds
(SWI) - Get SolarWinds Corporation Report
,
hi-resolution imagery specialist
DigitalGlobe
(DGI)
and language learning software firm
Rosetta Stone
(RST) - Get Rosetta Stone Inc. Report
.
This momentum looks set to continue. Security specialist
Fortinet
and private equity-backed genealogical Web site
Ancestry.com
, for example, recently filed their S-1s, and IPO Boutique's Sweet says that most recent offerings have performed well.
"They are pricing them right and bringing these
companies that are seasoned in the top-line revenue growth and the bottom line," he said.
--
Written by James Rogers in New York
.