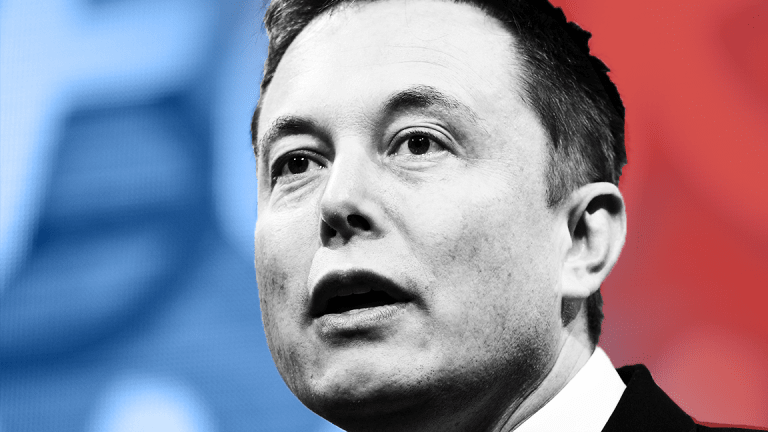 Tesla's Musk Takes Fight to Naysayers on Twitter, Promises They Will Get Burned
Elon Musk isn't done with his battle against Wall Street insiders but it remains to be seen whether his strategy will pay off for investors.
Say what you will about Elon Musk, but he definitely keeps things interesting. 
Tesla Inc.'s  (TSLA) - Get Tesla Inc Report CEO took his message directly to the people in a Twitter thread Friday, May 4, that provided insight into his comments during his much-talked-about earnings call earlier this week. 
In a series of tweets Friday, the sometimes mercurial CEO explained that the abrupt nature of his responses to certain questions during the call had more to do with who he was talking to than the questions themselves. 
Musk then pointed out that Tesla is the most shorted stock on Wall Street and went on to promise that the shorts will get burned. 
While the wisdom of targeting two Wall Street gatekeepers who have a presumably anti-Tesla bent is questionable, Musk's cold shoulder did resonate with some. 
TheStreet's Jim Cramer, for example, loved Musk's performance, saying, "He said look, if you can't handle the volatility, get out of my stock."
Cramer noted that Musk isn't trying to sell Tesla's stock, he's trying to sell the company's vehicles. 
To that end, however, Tesla and Musk's performance to date has left much to be desired by both investors and electric vehicle enthusiasts alike. 
Year to date, the stock has fallen more than 8% due to the trouble the company has had in mass-producing its budget Model 3 sedan. Earlier this year, Tesla announced that it was temporarily halting production of the vehicle because of assembly line issues. 
Tesla previously stated a goal of producing 5,000 Model 3 vehicles a week by the end of the second quarter and has promised to run its factory 24 hours a day, seven days a week to reach that goal. 
Despite the production delays, Musk is betting on strong demand to carry the company over the finish line.
Love him or loathe him, Musk definitely gets people talking. The cult surrounding Musk is the reason Tesla rewarded him with an unprecedented 10-year CEO contract that could end up paying him billions if he reaches performance incentives. 
Cramer said Musk is in the business of selling cars not Tesla's stock, but with the amount of interest already surrounding the company's vehicles, selling the former should undoubtedly take care of the latter. 
At least Musk hopes. Tesla shares were up 0.5% on Friday.