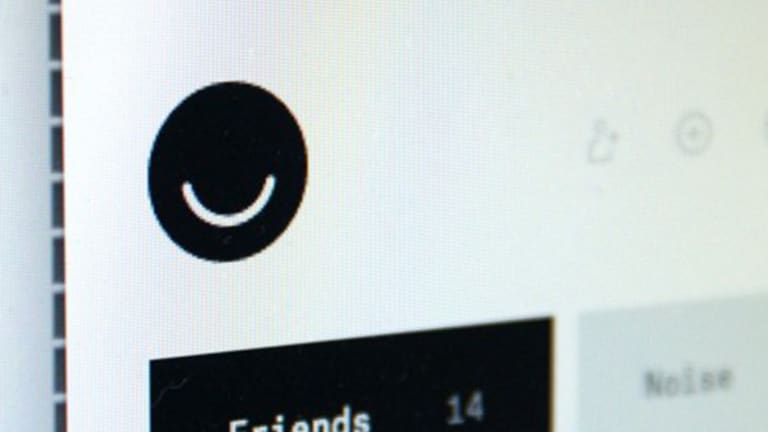 Ello and Goodbye? Another Social Utopia Gets Its 15 Minutes
A principled service sets out to the do the impossible: succeed without ads. If it becomes more than a passing fad, it'll break the curse of the altruistic social network.
SAN DIEGO, Calif. (TheStreet) -- Ello is the en vogue social network for the person who doesn't want their data compiled, crunched, and sold to the highest bidder. Sound familiar? It should.
Released in beta in early August, the invitation-only site was on no one's radar until it was thrust into the spotlight in September. The big sell? Ello is the anti-Facebook (FB) - Get Facebook, Inc. Class A Report. It's both free and ad-free -- and always will be -- and you can be whoever you want, real name or otherwise.
Its founders insist there is no catch, even though the Burlington, VT.-based company has raised $435,000 in capital, according to SEC documents, making it accountable to investors. In lieu of ads, Ello well sell extra goodies such as the ability to manage more than one profile for a buck or two apiece.
For all its novelty, Ello still feels like social media deja vu. History tells us people will celebrate its principles for as long as they remember to care, though that could be longer than in years past given the growing hyperawareness of how much Facebook knows about our habits.
At least for now, Ello is enjoying its moment in the spotlight, and it's all thanks to another one of Facebook's classically insensitive missteps. In September, the 1.3 billion person strong social network started enforcing its real name policy and, in the process, sent irate members of the LGBT (Lesbian, Gay, Bisexual, Transgender) community in search of a network more accepting of their non-legally given names - they found the ad-free and idealistic Ello. The press followed suit, creating a firestorm of attention that evolved into a discourse about privacy and data.
"We believe in audacity. We believe in beauty, simplicity, and transparency. We believe that the people who make things and the people who use them should be in partnership," Ello's manifesto decrees. "Collecting and selling your personal data, reading your posts to your friends, and mapping your social connections for profit is both creepy and unethical."
As a social network, Ello is as elementary as they come, though not in the beneficial single-purpose sense of today's most popular apps. In fact, Ello isn't yet available as a mobile app, though native apps are on the way.  Right now, it's a web-based service that users can also access through a mobile browser. There are other complications. It's not intuitive to use, and it's nearly impossible to find people you know, for instance. The design, by plenty of accounts, leaves a lot to be desired.

In other words, Ello lacks the ingredients that have made Instagram, Snapchat, WhatsApp, and Vine into viral sensations.
"We decided that we didn't want Ello to right away become a little chatty app or a little, quick photo-sharing app, which could happen if you started on mobile first," Ello Co-Owner and Founder Paul Budnitz, who is one of seven on the founding team, told TheStreet. "In a way, those were some of the limitations of Path, which was a pretty nicely designed mobile-only network."
Ello, added Budnitz, is intended to serve the needs of artists, who generally produce and consume high-quality images, essays, and artwork on desktops and laptops. 
Maybe this is what a disillusioned public needs now. The service is fielding as many as 40,000 to 50,000 invite requests per hour at peak hours on a daily basis. With that volume, the company's pitch has traveled the chasm from artists to the LGBT crowd to privacy-conscious consumers, and now to money-hungry investors in record speed. Wall Street, in particular, is anxious to know whether Ello represents a long-term threat to Facebook. In a recent interview, Facebook COO Sheryl Sandberg was asked about Ello, and responded, "I haven't seen it." After all, ad-full Facebook needs people to stay put to keep revenue growing at a fast enough clip to sustain a $200 billion market capitalization.
In the court of public opinion, Facebook appears under siege, but thus far the market has yet to penalize the network for Ello's comeuppance. Facebook's stock price has remained relatively stable in the past month, down less than a quarter of a percent from early September. Year to date, Facebook shares have gained 42%, trouncing the 6.2% return in the broader tech heavy NASDAQ.
Should Ello sustain its popularity however, it can grow to rival the size of the largest social apps around. Based on a request rate of 45,000 invites per hour, Ello could balloon to 788 million users in 5 years time if 40% of people invited registered for the site, according to calculations by analyst firm SunTrust. Though Budnitz wouldn't say how many users the site has now, he insisted that the network need only be one-tenth the size it is now to make a profit. 
Despite SunTrust's fun numbers game, the firm concluded in its Oct. 6 memo that Ello is not a "real threat" to Facebook, primarily because "history is littered with previous potential competitors that haven't grown large enough to pose a significant threat." More specifically, recent history is punctuated by altruistic entrepreneurs who've espoused the very same bullet points of Ello's manifesto.
If Ello becomes more than a passing fad, it'll be the first in a string of high-minded startups to break the curse of the altruistic social network. In 2010, four New York City students kick-started a project to fund an open source social network, known as Diaspora, where people would own their own data. The founding team raised more than $100,000 from the general public. Their dream of a decentralized network clearly struck a nerve with people who were becoming increasingly fed up with Facebook's autocratic regime.
Two years later, Dalton Caldwell led his own social revolt of sorts with App.net, a Twitter-like (TWTR) - Get Twitter, Inc. Report real-time stream that anyone could repurpose in anyway, shape, or form. In exchange for an annual fee, App.net, which crowd funded its way to $500,000 in capital before garnering $2.5 million more from Andreessen Horowitz, promised no ads and never to turn its back on the developer community.
In the end, Diaspora and App.net were to Facebook and Twitter reminders that most of society wants a social utopia in principle alone -- and everyone hates to move.
Just weeks after its attention ascension, Ello's novelty may already wearing thin. The volume of tweets from people mentioning Ello on Twitter has decelerated considerably since it peaked on September 26, according to data supplied to TheStreet from Spredfast Intelligence.
And what if Ello fades from public view? No big deal. "We're not trying to take over the world," Budnitz said. "We're just building a good business."
>Contact by Email.