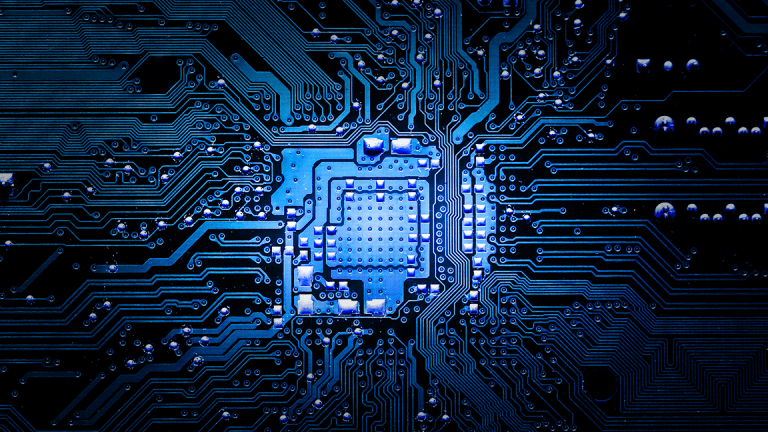 Electro Scientific Jumps on Deal to Be Acquired by MKS Instruments
MKS Instruments agrees to buy Electro Scientific for $30 a share.
Shares of Electro Scientific Industries Inc. (ESIO) - Get Free Report surged in premarket trading on Tuesday, Oct. 30, after MKS Instruments Inc. (MKSI) - Get Free Report announced it had agreed to buy the company for $30 a share in an all-cash deal valued at about $1 billion.
Shares jumped $14.07, or more than 94% a share, to $29 in premarket trading. Electro Scientific produces laser-based manufacturing solutions for the micro-machining industry, while MKS focuses on photonics and optics technologies that help boost production and productivity.
The combined company is expected to have about$2.2 billion in pro forma annual revenue, based on both companies' 2017 financial results. The transaction is expected to be accretive to MKS's non-GAAP net earnings and free cash flow during the first year; some $15 million in annualized cost savings are also expected within the next 18 to 36 months.
"We believe this combination will provide significant value for ESI's customers, as well as create exciting opportunities for our employees," said Michael Burger, president and CEO of Electro Scientiific, in a statement.
The transaction has been unanimously approved by the boards of both MKS and Electro Scientific. It is is expected to close in the first quarter of 2019.
Separately, Electro Scientific announced fiscal second-quarter non-GAAP earnings of 59 cents a diluted share, up from 39 cents in the comparable year-earlier period. Second-quarter revenue was $85.9 million compared to $71 million a year earlier. GAAP net income was $16.8 million, or 47 cents a share, compared with net income of $4.3 million, or 12 cents, a year earlier.