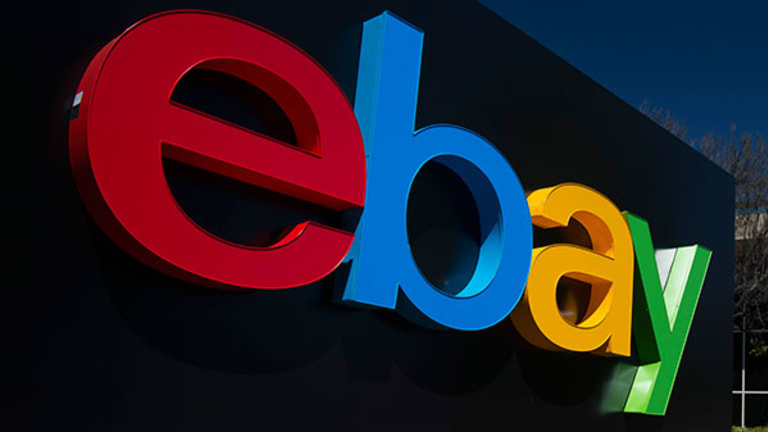 eBay's Post-PayPal Strategy Is Raising Some Questions About Focus
As eBay prepares to spin off PayPal, it's unclear where the company is focusing its efforts.
NEW YORK (TheStreet) -- All eyes are on eBay (EBAY) - Get eBay Inc. Report as it plans to spin off PayPal in the third quarter and revitalize its core marketplace business. The company has laid out its strategy, emphasizing how it needs to go back to its roots. But there still seem to be a number of questions left to be answered.
One of the main questions revolves around the exact definition of eBay's target audience, both from the buyer side as well as the seller side.
According to eBay's investor presentation on June 8, the company will focus on core buyers who are looking for deals and unique selection, small to medium businesses (SMBs) and consumer sellers.
"SMBs are eBay's 'sweet spot'", eBay CEO-designee Devin Wenig wrote in a blog post in April. To better serve that niche, eBay plans to improve insights, seller tools, and access to data. To better serve consumer sellers, "another key focus," eBay will work to simplify listing flows, provide predictive pricing data, and facilitate "higher touch intermediation with customers."
On the buyer side, Wenig promised to improve product and brand experiences with releases like a new iPad app and Live Auctions.
The problem, though, is there seems to be a bit of confusion in how these plans will play out.
"The messaging coming out of eBay is a little all over the place now," ChannelAdvisor Executive Chairman Scot Wingo said. "At the same time they're talking about individual sellers, they had a large seller summit and they love them too. They kind of love everyone now so it's hard to see who they're focusing on."
Take some of the recent promotions eBay's been running. Last week eBay announced a promotion that will give consumers a free trim or shave when they bring in an electronic device and sell it on eBay. On top of that, eBay is offering its professional selling service Valet for free during the month of June. Valet handles the whole selling process for consumer sellers who don't have the time or energy to list and ship products on eBay. The company also announced a new charity button that lets sellers donate a chunk of their profit.
These sorts of promotions and releases seem to be targeting consumer sellers.
"I have heard from our larger sellers who have said, 'What does it mean, are they going to kick us off the platform or not add features for us?'" Wingo said. "Some of it doesn't jive."
San Jose-based eBay did recently launch a new feature called "Promoted Listings" that would let sellers pay to promote their listings. This move could signal an effort to serve small to medium businesses.
"Consumer selling brings unique inventory, small and medium business sellers bring another type of inventory--more new fixed price inventory," eBay's Head of Consumer Selling Vincent Payen said. "Having both on the platform contributes to having a breadth for buyers that's very unique. It's not one versus the other, both are very important and create a unique ecosystem."
When it comes to growing eBay, certainly one of the main priorities should be growing the selection on the site, which may be why eBay is working on attracting more sellers, consumer or SMBs. "One foot comes before the other," Morningstar analyst RJ Hottovy said. "The sellers are the area they're having the most struggles with. The buyers will come if they have the right merchandise."
But even if eBay succeeds in growing both seller groups and expanding its selection, that alone won't cure eBay's problems, without significantly improving the consumer experience to attract buyers, according to Piper Jaffray analyst Gene Munster. "The problem is not number of sellers, the problem is around the stuff the sellers are listing being discovered."
After Google changed its search algorithm and a security breach forced eBay users to create new passwords, the company has struggled with helping consumers find what they're looking for.
"The substance of the problem is indexing and discovery," Munster said. "When you search for something it's hard to find what you're looking for. Getting the sellers on must be some issue, but if you look at what's most important from my opinion, I think it's more on indexing."
To be fair it's still the early stages of eBay's next chapter and the spinoff itself won't even take place until the third quarter, but it seems as though eBay is having a bit of a hard time honing in on messaging and figuring out its exact target audience.
"Can eBay be master of all these different userbases they're going after?" Wingo asked. "They keep saying they're really focusing, but we don't really see it. There's a little bit of confusion at eBayland right now."