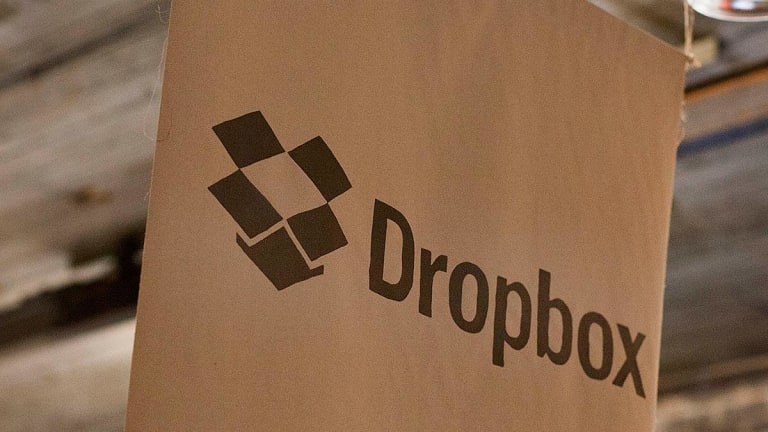 Dropbox Posts a Wider Second-Quarter Loss, Adjusted Earnings Top Forecasts
Dropbox's second-quarter adjusted earnings of 10 cents a share beat analysts' forecasts.
Shares of filesharing service Dropbox (DBX) were sliding almost 12% Friday after the company losses widened in its second quarter from a year earlier.
The company reported a loss of 5 cents a share in the three months through June 30, compared with a loss of 1 cent a share in last year's second quarter. 
On an adjusted basis, earnings were 10 cents a share, down from 11 cents a year earlier but ahead of analysts' estimates of 9 cents.
Revenue increased to $401.5 million in the period, up from $339.2 million a year earlier. Analysts were expecting sales for the period to total $401 million.
Paying users in the quarter rose 12% from a year earlier to 13.6 million.
"We continue to balance growth and profitability while delivering product updates our users find valuable," said company co-founder and co-CEO Drew Houston.
Shares declined 11.91% to $18.91 on Friday.
Constable owns none of the securities listed in this story.