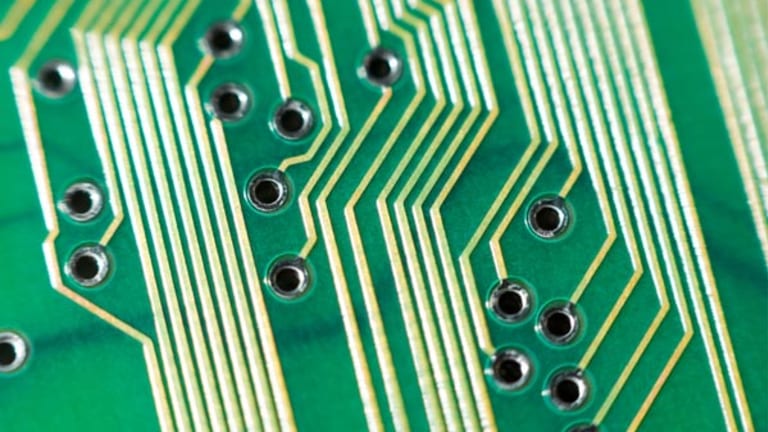 Don't Bet Against Cisco
Networking firm Cisco is ruffling plenty of tech industry feathers, but with good reason.
Networking firm Cisco is ruffling plenty of tech industry feathers, but with good reason.
Cisco's
(CSCO) - Get Report
days as the server industry's collaborator-in-chief may be over, much to the annoyance of
Hewlett-Packard
(HPQ) - Get Report
, but the networking giant has good reasons for going its own way.
After
of rumor and speculation, Cisco entered the
market earlier this year, a move that placed it in direct competition with long-term partners H-P and
IBM
(IBM) - Get Report
.
The tremors from the launch of Cisco's
technology are still being felt, and have prompted a frenzy of activity from the likes of H-P. This week, for example, the server giant
with
Alcatel-Lucent
(ALU)
to target the telecom sector, effectively attacking Cisco in its own back yard.
Like a jilted lover, H-P has been telling anyone willing to
about Cisco's alleged shortcomings, and was quick to launch its UCS rival, the
.
H-P, of course, also has its own ProCurve networking technology to push, and a picture is emerging of Cisco fending off multiple challengers. There has even been speculation that IBM may
with networking specialist
Juniper
(JNPR) - Get Report
to attack Cisco.
Two other Cisco rivals,
3Com
(COMS)
and
Voltaire
(VOLT) - Get Report
are also
to
the networking giant while it targets the server market.
Despite turning old friends into new enemies, however, Cisco remains a networking behemoth, with the sort of muscle that most tech firms could only dream of. The San Jose, Calif.-based firm exited its recent
with cash, cash equivalents and investments totaling $33.6 billion, and has been working hard to control its costs.
Even in an
spending climate, the firm
analysts' Q3 revenue estimates, albeit after a slump in sales.
Despite forecasting fourth-quarter revenue 20% less than the prior year's quarter, Cisco remains a force to be reckoned with. Technology analyst firm Dell'Oro Group, for example, says that the firm still dominates the growing high-speed networking market, most notably in 10-Gbit/s switching and 40-Gbit/s routing. It has even been rumored that Cisco has
a major routing deal at AT&T ahead of rival Juniper.
Sure, Cisco has been feeling the effects of the economic downturn, and the firm's shares are trading at around $19.10, well below their 52-week high of $25.74. Jefferies & Company analyst William Choi nonetheless raised his Cisco price target from $21 to $24 last month, and maintained his 'buy' rating on the company's stock.
With plenty of potential upside, the firm is shrewdly eyeing new markets, most notably, enterprise servers. With the tech sector saturated with its networking gear, Cisco's decision to step on H-P's and IBM's toes could eventually open up crucial new revenue streams.
Cisco is also looking to boost its presence in the
, where it sells its wireless routers and cable TV boxes. The firm is now pushing its telepresence technologies into this space, and boosted its consumer story by
Pure Digital
, maker of the Flip video camera.
Clearly, the tech landscape is built on shifting sands at the moment, as companies like Cisco and
Oracle
(ORCL) - Get Report
branch out into completely
. While this means battling a new set of competitors, if done correctly, it could also build the foundation for long-term success.