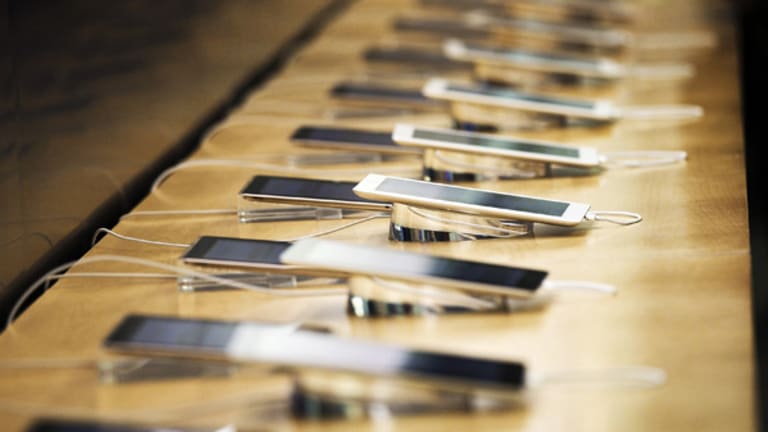 Do You Really Need an Expensive Wireless Router?
If you don't need these extra features, than you might not need to spring for the latest -- and most expensive -- router technology.
If you don't need these extra features, than you might not need to spring for the latest -- and most expensive -- router technology.
NEW YORK (
) -- If you've been oblivious to changes in the router world, attractive new technology recently hit the market.
But do you stream heavy high-definition video to your living room? If not, you may not need to spring for the latest -- and most expensive -- routers.
A wireless router's job is to share the home's Internet service with every wired and wireless gadget in the house. Bells and whistles will cost extra.
The latest technology can be pricey. The newest AC routers, for example, cost at least $150.
Sometimes, though, you're just paying extra for a name or reputation.
Apple's
(AAPL) - Get Report
AirPort Extreme Base Station, which lacks the latest Wi-Fi technology, costs $179.
Anything from a simplified setup to the fastest speeds available will cost you. Need to prioritize devices (like a gaming device that can't afford lags)? Don't want to watch a high-def video stream in spurts? Those features will cost a bit extra.
But for those who'd rather not spend more than $30 or $50 for a home router, the good news is that features that once cost a premium are included in basic models.
Wi-Fi Protected Access II, or WPA2, is still one of the best ways to secure the home network, and it's pretty much standard on all routers (higher-priced ones may offer easier configuration).
And don't count out older models. Some of the current best-selling Wireless N routers, which have been out for three years, are a steal, at less than $40. (See this article if you have an older router: "
Prolonging the Life of a Wireless Router.
")
If you're new to routers or your current router just died (see "
When the Home's Most Important Internet Device Fails
"), the best way to figure out whether you would benefit from splurging is to ask yourself whether you'd use the added features of the higher-priced routers offer:
802.11ac
: This is the latest and greatest, promising wireless speeds so fast that streaming high-definition video to your HDTV will be a pleasant -- and watchable -- experience.
This wireless-gigabit technology is so new, the engineers working on the technical standard have yet to finalize AC, which is expected in 2013. But manufacturers have already jumped ahead to offer "draft AC" products, and the latest is out this week from
Cisco's
(CSCO) - Get Report
Linksys
division.
Don't count out AC's "pending" status if you're in the market for a new router. This happened before with Wi-Fi technologies of G and N. For the most part, those "draft" routers required only software updates. Price of AC routers: $150 and up.
Apps
: Leave it to Linksys, which dubbed its handheld Internet phone the "iPhone" a month before Apple introduced its first phone, to offer apps for routers.
The Cisco-owned brand
in June to encourage developers to dream up new apps for routers. Some results: The
Block the Bad Stuff
app offers a one-touch button to filter out malware, phishing and adult sites;
Twonky Video
finds videos and beams them to a connected TV. Prices for routers that can use these apps: $110 to $200
Parental controls
: Routers have long been able to block access to specific sites. But this feature has been a pain to configure! But higher-end routers now provide simplified setup to filter out unfriendly sites. Now you can configure parental controls for everyone on the home network at the same time. There's no need to separately configure controls on game consoles, computers, iPads and smartphones. This feature shows up in even lower-end routers in the sub-$50 range.
Gadget priority
: This feature, known as Quality of Service, started showing up in routers back in the mid-2000s, targeting gamers who needed a reliable connection to avoid battle lag with online competitors. Upstream speeds were just as important as downstream. But this can be a benefit in other situations: if your smartphone regularly switches to Wi-Fi for data-intense duties and calls; if you're making Internet calls via Skype; or if you're beaming your iTunes collection to another room and don't want to skip a beat.
Remote access
: The always-on router can be used to gain access to connected devices such as nanny cams. Again, this is a feature that has long been available, but the better routers simplify remote access.
One-click installation
: Setting up a router for the first time may be the most interaction you will ever have with the device. Thank goodness manufacturers have made it so much easier than when you had to type in a bunch of numbers and understand jargon to get your Wi-Fi to work. Today, expect user-friendly, guided installation that includes security and automatic updates. Major brands even offer easy installation in low-end models.
More ports
: Offering Ethernet, USB and other ports on a router is another way manufacturers have long added features -- and cost. This can help turn ordinary printers and hard drives into networked devices everyone in the house can access. On some, you can plug a digital camera or flash drive into the USB slot so that everyone on the network can gain access to the pictures. Then again, some powerful, compact and low-cost routers lack extra ports but offer another advantage: They're easy to take with you when you travel.
This article is commentary by an independent contributor, separate from TheStreet's regular news coverage.
Tamara Chuang is an outside contributor to TheStreet. Her opinions are her own.