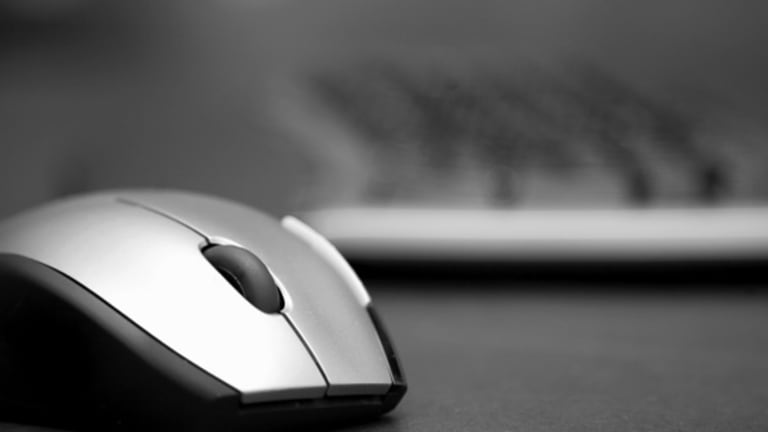 Dividend.com: What's Driving RadioShack?
Same-store sales were up 6.9% in the second quarter, spurred by GPS sales.
What Is Driving RadioShack Higher?
Radio Shack
(RSH)
is now up more than 50% in the last six weeks. Are we missing something? The stock, based on recent price performance alone, is making a bid to get on our recommended list.
What exactly is driving the run-up? It wasn't
Apple's
(AAPL)
iPhone deal with
Best Buy
(BBY)
. And the last time we checked, the economy was looking pretty tenuous, with unemployment claims still rising.
It does appear part of the run may be from the company's surprisingly strong same-store sales, which rose 6.9% in the second quarter, on sales of items that include, among others, global positioning system devices and prepaid wireless phones. And on Aug. 12, S&P upgraded the company's outlook to "stable" from "negative," despite a decision by RadioShack to offer $300 million in convertible senior notes.
We currently have RadioShack shares on our upgrade watch list. The stock's recent upward movement simply can't be ignored. This recent surge could, of course, be fleeting, so investors need to be careful with this stock. The company has a fairly low 1.32% dividend yield, based on Friday's closing stock price of $18.93.
RadioShack isn't a recommended dividend stock at this time, holding a Dividend.com rating of 3.4 out of 5 stars.
Removing Two Big Gainers from Recommended List
We are removing two recent highfliers from our recommended list, as current price action is beginning to indicate some potential warnings for these dividend stocks.
It's never easy to sell stocks that have been on a tear, but the key to outperforming and achieving top results requires the courage to do so. We took a second look at
Graham
(GHM)
over the weekend, and noticed the height of the bounces after recent stock drops has been trending downward. The stock averages only 220,000 shares traded daily, so it's not as liquid as many other stocks.
Graham is up more than 80% this year, but its dividend yield is minute at 0.12% (as of Friday's closing stock price of $98.35), so there isn't much of a cushion to absorb a decent-sized pullback. We started recommending the shares when we launched on June 9 at $74.50, and the stock has been a big winner.
Innophos Holdings
(IPHS)
also has risen more than 80% this year. The company's recent earnings were overwhelmingly positive, but the stock hasn't taken off any further since the initial bump from the earnings. This action indicates to us that the stock may be entering a period of consolidation at best, but potentially a bigger pullback than we're prepared to absorb.
Innophos' dividend yield -- $1.86% as of Friday's closing stock price of $36.50 -- is much better than Graham's. We began recommending the shares on June 9 at $29.88. The stock averages 530,000 shares traded daily, so it's also on the smaller side with regards to liquidity, but still has decent trading volume.
Graham isn't a recommended dividend stock at this time, holding a Dividend.com rating of 3.4 out of 5 stars. Innophos also isn't a recommended dividend stock, holding a Dividend.com rating of 3.4 out of 5 stars.
CF Industries' Move to S&P 500 Doesn't Change Our Outlook
CF Industries
(CF)
is in the headlines as the company is going to be added to the Standard & Poor's 500 list on a future date. We have highlighted the company in the past as one of the leading ways to play the fertilizer boom.
CF Industries had been a solid performer up until early August. We actually removed the shares from our recommended list on Aug. 8, when it was trading around $140. The stock is currently trading at close to $145, but our concern is that momentum investors have dominated trading in the agriculture/fertilizer names.
Stocks like CF Industries have reached a point where the dividend yields are irrelevant. CF's dividend yield is 0.28%. And the stock has stopped hitting new highs on good news. That sort of upside inaction is a recipe for fast drops in stocks that carry super amounts of momentum. A few days after our downgrade, CF had already dropped down to around $125, but has been bouncing back up and down since.
The inclusion in the S&P 500 doesn't change our current thoughts on CF Industries as we feel investors at this time need to be cautious everywhere in the commodity space.
CF Industries isn't a recommended dividend stock. It has a Dividend.com rating of 3.4 out of 5 stars.
Dividend Stocks: Traders Special
Last week was quite interesting, as two sectors that have been slumping for the last six weeks have caught some bids, or short-covering, whatever the case may be.
Coal stocks were standouts with
Arch Coal's
(ACI)
20% price gain leading the way.
Peabody Energy
(BTU)
,
Consol Energy
(CNX)
,
Massey Energy
( MEE), and
Walter Industries
(WLT)
each rallied near or above double-digits as well.
The coal names were moving in line with the rise in oil prices. Oil did give back much of its gains on Friday, so the start of this week will be interesting to watch. Walter Industries is the only coal stock out of the bunch that is currently on the recommended list. We still think the likely overall long-term move for the sector is down.
Steel stocks were more subdued last week considering the jump in most commodities. The one name that stood out was
Reliance Steel
(RS)
. It was one of the last steel stocks removed from our recommended list, so it's no surprise that it was one of the better performers. The rest of the names in the sector - like
AK Steel
(AKS)
,
Schnitzer Steel
(SCHN)
,
Nucor
(NUE)
, and
U.S. Steel
(X)
posted smaller gains. None of the steel stocks are on our recommended list. Like the coal stocks, we think the steel names are in a topping process, and the long-term move is likely down.
Homebuilders Will Eventually Rally
A recent survey from Credit Suisse showed home buyer traffic in July improved in the hardest hit markets, where prices have fallen the most. Reports like this should bring some optimism to the gloomy real estate picture.
A recent survey of agents said buyer hesitation and stricter mortgage standards continue to pose the greatest obstacles to the housing market. Throw in the overhang of unsold homes, and climbing that mountain becomes an even steeper journey. But this real estate slump won't last forever.
Remember in 2002 when you couldn't give Internet stocks away? After the dot-com implosion, tech stocks endured several small rises and drops, and few believed a long-term rebound would ever happen.
Yahoo!
(YHOO)
then proceeded to rocket to the mid-$30s from $9 a share in less than 18 months. This bit of recent history should give some investors hope that homebuilders can and will eventually rally.
We are watching several names, but only
KB Home
(KBH)
is on our recommended list.
Be sure to visit our complete
recommended list of the Best Dividend Stocks
as well as a
detailed explanation of our ratings system
.
At the time of publication, the author had no positions in stocks mentioned, although positions may change at any time.
Tom Reese and Paul Rubillo are senior editors of Dividend.com. Visit Dividend.com for more dividend stock ratings, picks, news, and analysis for long-term and income-seeking investors.