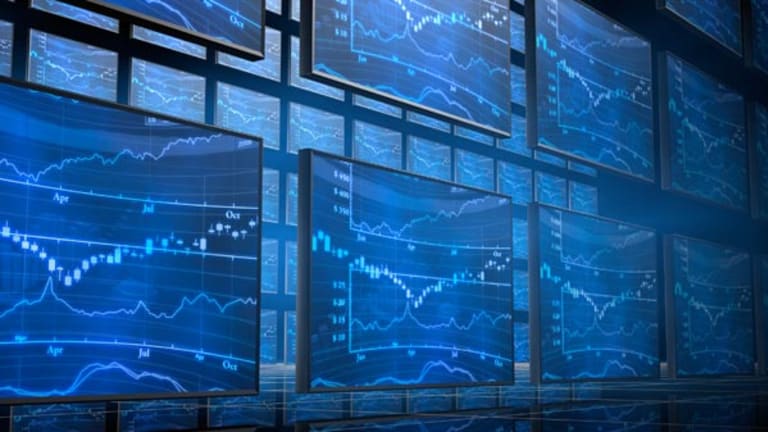 Dissecting Apple's Mystique
Apple rarely misses, but when it does, fans barely blink. Here's why.
CUPERTINO, Calif. (
) -- Despite the
PR nightmare, you'd be hard pressed to find anyone who thinks that
Apple's
(AAPL) - Get Apple Inc. Report
iPhone 4 antenna blunder will greatly impact the company's quarterly earnings report, which hits today after market close.
(Tune into
TheStreet
at 4 p.m. Eastern -- we'll be live-blogging the earnings call and answering questions from readers.)
In fact, the following sample of recent comments from Apple fans, culled from
Twitter
and the margins of our own stories, underlines how Apple enjoys a brand awareness and customer loyalty that few companies can match:
"The names of the game are innovation and integration. Apple is the absolute leader here and that's the secret of their success."
"Note to Steve Jobs: Please help make the world a better place by making crappier products. If you only could even the playing field by making a more difficult user interface ... or perhaps making your iPad slow and buggy by adopting Flash, then the world would be more fair."
"I'd like to see a test of smart phone reception phone-to-phone with various hand positions as well as hands-free just to see how the new phone stacks up to Droids, etc. Until then, Apple haters should just STFU!"
"I heart my iPhone 4." -- Jonas Brother Joe Jonas, via Twitter.
"
Apple's brand loyalty is a little unusual in this day and age, when so many options are
on the market," said Priya Raghubir, professor of marketing at New York University's Stern School of Business, in an interview with
TheStreet
. "The fact that they have got this almost militant customer base suggests that they are doing a lot of things right."
Then numbers suggest the same thing. 3 million iPads sold in 80 days. 3 million iPhone 4s sold in three weeks. And 30,000 followers on Twitter for Apple iOS exec Scott Forstall -- though he has yet to tweet anything.
So what is it about Apple that has inspired what can almost be described as a cult-like following?
The first step in understanding Apple's mystique, said NYU's Raghubir, is to look back to 2001, when the first-generation iPod and its software platform launched, marking the turning point for Apple from oddball computer maker to mainstream consumer tech monster. "That was where the big change occurred," said Raghubir, noting that the iPod, which cost several hundred dollars, finally gave consumers a cheaper entry point into Apple's world.
Then there was the innovation: The iPod marked the first time that a digital music player really took off. Precursors from
Samsung
and
Sony
were big, clunky and buggy.
>>Apple Hits Through the Years
Finally, the iPod, a product that connects with users in a more personal way than laptops, desktops and in some cases, the Internet, gave Apple a platform in which to reach customers on a more involved, experiential level. "
Apple said, 'we need to get people into the Apple family,'" said Raghubir. "Having got people to try the product, they were able to capitalize on the Apple brand."
Apple's hugely successful iPod ad campaign -- dancing silhouettes on colorful backgrounds -- marked the first in a series of poignant product campaigns for Apple. The ads also found their way into popular culture, serving as the creative backdrop for a slew of indie bands like The Ting Tings, Jet and The Fratellis.
"
Apple has a very, very good understanding of their audience and a flair for the dramatic," said Deborah Shea, CEO of
.
The addition of retail stores also helped the company connect with consumers in a way that Apple can dictate, further cementing a brand-as-lifestyle message. The combination of all of these elements, said Shea, helps Apple rank on par with some of the world's best-known brands, including
FedEx
(FDX) - Get FedEx Corporation Report
and sportswear behemoth
Nike
(NKE) - Get NIKE, Inc. Class B Report
.
Then there's the CEO. Steve Jobs, of course, is crucial to Apple's mystique, and it was telling that the first question at last week's iPhone 4 press conference was about the CEO's health.
"I think Steve Jobs is on the very short list of 20th and 21st-century CEOs whose hearts and souls seem indistinguishable from their company's products," explained Jay Newell, associate professor of advertising at Iowa State University. "There are only a few executives in this mold, such as William Paley of
CBS
(CBS) - Get CBS Corporation Class B Report
, Ted Turner of
TBS
, and Richard Branson of
Virgin
."
Whereas Branson relishes the spotlight, Jobs carefully limits his public appearances -- and statements -- for maximum effect. The end result is that Apple and its products are cloaked in an air of mystery, which for many customers equals exclusivity.
Even the media is largely in Apple's thrall, despite Steve Jobs' recent complaints that the company is not getting the respect that it deserves. There was a weird moment during Apple's
launch when Steve Jobs calmly told the massed ranks of journalists live-blogging the event to turn off their Wi-Fi connections, which were wrecking an on-stage demo. "Turn it off!" screamed a voice from the back of the auditorium, as Apple flunkies made their way around the press area telling bemused hacks to close their laptops.
The incident, albeit brief, was revealing. In the church of Apple, Steve Jobs calls the shots. It's not surprising that Jobs has characterized Apple's iPhone problems as "a bump in the road."
NYU Professor Raghubir, however, thinks that the recent iPhone 4 brouhaha will ring around the corridors of Cupertino for some time. "They are a very successful company, but I believe they will learn from this," she said. "They are too young to be sitting on their laurels, they are too new as a mainstream brand."
-- Reported by James Rogers in New York
Follow James Rogers on
.