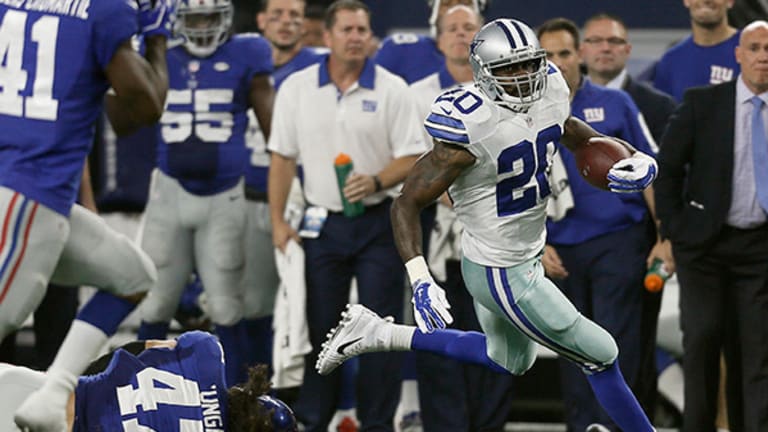 Disney's Disappointing Monday Night Football -- Tech Roundup
Disney's ESPN sees its second-worst Monday Night Football ratings after this season.
Ratings for the NFL have struggled throughout 2016, and while the numbers have been better post-election, it hasn't been enough to write off the slump. 
While there's no definitive explanation for the drop, one thing for sure is that it's spread out across all games. That is to say, both primetime and standard games are seeing the drop. 
In fact, if it weren't for the recent Monday Night Football matchup between the Detroit Lions and Dallas Cowboys, Disney's (DIS) - Get Report ESPN would have posted its lowest results since 2006 -- when MNF games first came to the network from ABC, (another Disney property). 
The Lions-Cowboys game drew an average viewership of 18.6 million people, boosting ESPN's season average to 11.4 million. That season final tally put it only ahead of its 2007 results, when it averaged 11.2 million viewers per game. 
This marks the third consecutive year of viewership decline for MNF, and its fifth in six years, according to Fortune. 
Although the decline is an obvious negative, many advertisers are sticking with the networks, mainly because the games still draw an incredibly large crowd. Put another way, it's like if Olympic sprinter Usain Bolt lost a step. The man's still fast, despite not being at top speed. 
Shares of Disney closed at $104.56 Thursday, up 0.3%.
Amazon (AMZN) - Get Report wants to create a flying warehouse for its drones. 
...What?
Yep, Amazon -- the company that wowed many with the idea of using drones for delivery -- has upped its aerial delivery game once more. Back in April, the company was awarded a patent on its AFC unit, which is short for Airborne Fulfillment Center. 
Earlier coverage noted that, "the AFC would hover in the sky at an altitude of around 45,000 feet, stocked with products. Unmanned drones would fly into it, pick up products and then deliver them quickly to consumers."
This could slash delivery times from a few hours to a few minutes depending on location. As if retail wasn't under enough pressure, how can they compete with a delivery system like this?
Luckily for retail though, this Jetson-like technology will likely be many years down the road. That's probably for the best, as many may not be ready for such a technological overhaul. 
Aside from the technological hurdles, Amazon would also have to clear what would likely be an intense regulatory environment as well. Even if this project never sees the light of day, it just shows what kind of crazy, innovative ideas Amazon is up to. 
Shares of Amazon closed at $765.15 Thursday, down 0.9%. 
Just how many rides will Uber provide this weekend, with New Year's Eve coming on Saturday? According to the company, it expects to do more than 15 million rides. 
That figure is more than triple last year's number of 5 million. The company cautioned riders that fares would be highest between midnight and 3 a.m., which honestly shouldn't come as much of a surprise. 
Just how much will it be though? That much is unclear, since the company's pricing is driven by supply and demand. More drivers are needed when more customers are requesting rides. However, if there are more riders than drivers -- which is often the case around holidays and events -- the pricing moves higher to compensate for the increased demand.

Simply put, Uber is a supply-demand model from economics 101. 
Uber's demand-based fare increase, known as Surge Pricing, increased standard fares as much as 10-fold during last year's New Year's Eve, depending on the time and location.
While safety should be enough of a motivator, riders should also remember that a steep Uber bill is still far cheaper, safer and less selfish than driving while intoxicated. 
Hopefully this year, Uber has more drivers up to the task of picking up customers, so the pricing doesn't spike quite as much. 
This article is commentary by an independent contributor. At the time of publication, the author held no positions in the stocks mentioned.